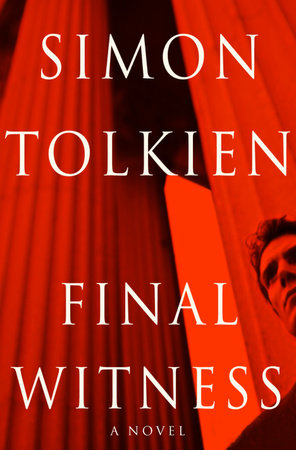 Final Witness
A Novel
By Simon Tolkien

By
Simon Tolkien
Best Seller
Inspired by Your Browsing History
Also in Suspense & Thriller
Praise
A personal note from Simon Tolkien, author of Final Witness

Many people may think that being related to a famous writer would make it easier to become a writer yourself, but I have found the opposite to be true. I always unconsciously felt that I would be measured against my grandfather's huge achievement, and this kept me away from fiction for a very long time.

I have always loved The Lord of the Rings and The Hobbit, and my grandfather's mastery of the art of storytelling remains an inspiration to me, but my novel is set in the world of criminal law—obviously an entirely different realm from my grandfather's work. A courtroom is an extraordinary place. Witnesses often tell their own stories in the most dramatic fashion. My experiences as a criminal barrister in London have provided me with many ideas for stories, a wide experience of human nature, and an insider's knowledge of the courts, which means I can make my fiction true to life.
Back to Top