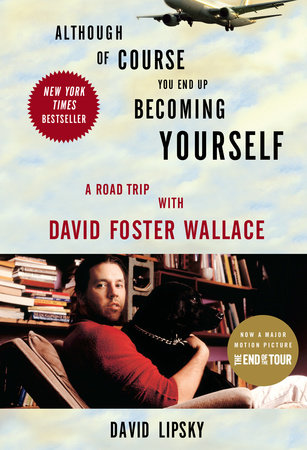 Although Of Course You End Up Becoming Yourself
By David Lipsky
Read by
Mike Chamberlain

and

Danny Campbell



By David Lipsky
Read by
Mike Chamberlain

and

Danny Campbell




Best Seller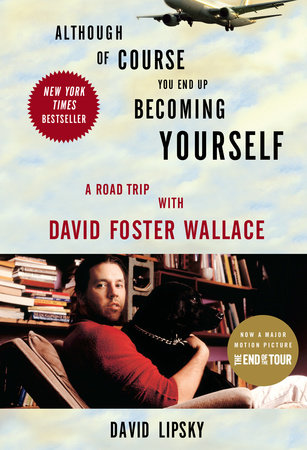 Apr 13, 2010
|
ISBN 9780307592439
Buy the Audiobook Download:
YOU MAY ALSO LIKE
QUICK VIEW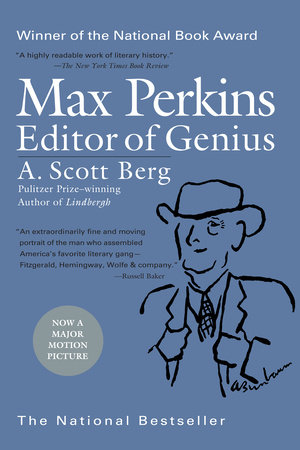 Max Perkins: Editor of Genius
Paperback
$20.00
QUICK VIEW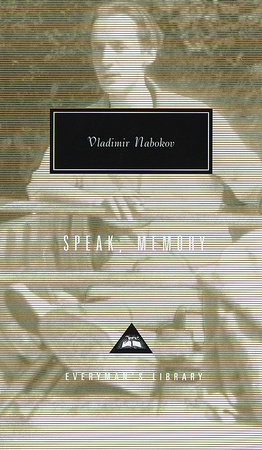 Speak, Memory
Hardcover
$23.00
QUICK VIEW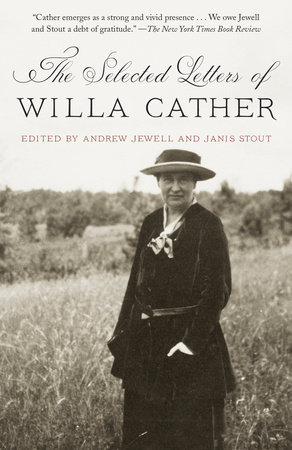 The Selected Letters of Willa Cather
Paperback
$20.00
QUICK VIEW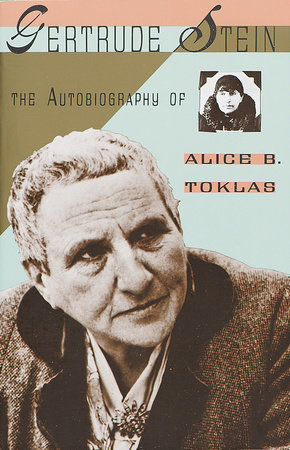 The Autobiography of Alice B. Toklas
Paperback
$16.95
QUICK VIEW
The Silent Woman
Paperback
$15.95
QUICK VIEW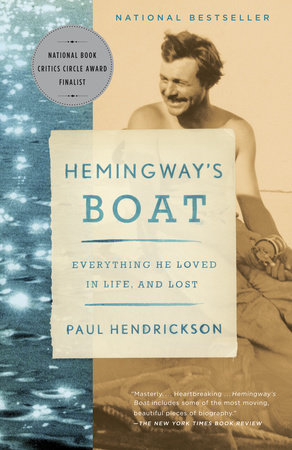 Hemingway's Boat
Paperback
$21.00
QUICK VIEW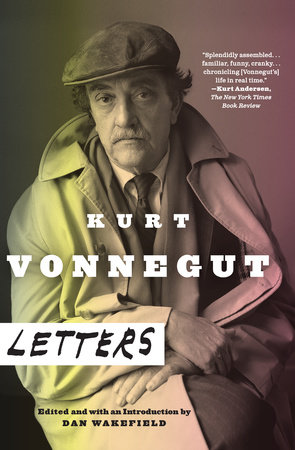 Kurt Vonnegut
Paperback
$20.00
QUICK VIEW
Dorothy Parker
Paperback
$22.00
QUICK VIEW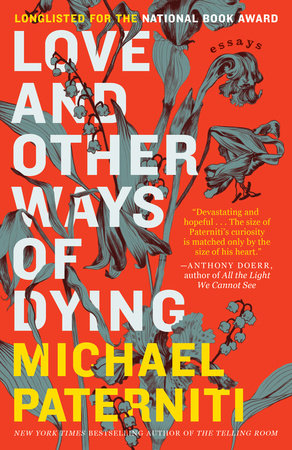 Love and Other Ways of Dying
Paperback
$18.00
QUICK VIEW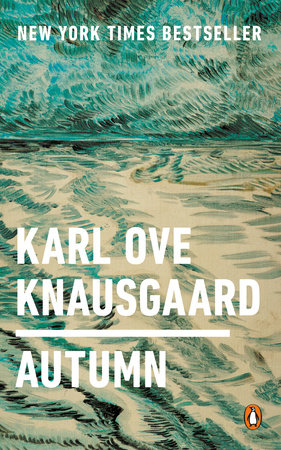 Praise
NEW YORK TIMES BESTSELLER

"Lipsky's transcript of their brilliant conversations reads like a two-man Tom Stoppard play or a four-handed duet scored for typewriter."
—Lev Grossman, Time Magazine
 
 "For readers unfamiliar with the sometimes intimidating Wallace oeuvre, Lipsky has provided a conversational entry point into the writer's thought process. It's odd to think that a book about Wallace could serve both the newbies and the hard-cores, but here it is…You get the feeling that Wallace himself might have given Lipsky an award for being a conversationalist…we have the pleasure of reading two sharp writers who can spar good-naturedly with one another… What we have here is Wallace's voice."
—Seth Colter Wallis, Newsweek
 
"Insightful… Lipsky seems at ease with Foster Wallace, despite being awed by his fame and talent. More importantly, Foster Wallace seems relatively at ease with Lipsky. The two men drive through the raw and icy Midwest, all the while trying to make sense of art, politics, writing, and what it means to be alive."
—Lee Ellis, The New Yorker Book Bench
 
"The reader goes inside the cars, airports, and big-portioned Midwestern restaurants with the two men and, ultimately, inside Wallace's head."
— Stephen Kurtz, The Wall Street Journal
 
"Crushingly poignant… It's impossible for anyone who ever fell in love with Wallace's prose not to read Lipsky's account looking for clues… The rapport that he and Wallace built during the course of the road trip is both endearing and fascinating. At the end, it feels like you've listened to two good friends talk about life, about literature, about all of their mutual loves…his fans and his readers at least have this: a startlingly sad yet deeply funny postscript to the career of one of the most interesting American writers of all time." 
—Michael Schaub, National Public Radio
 
"Required reading… Lipsky not only got the local color of a book tour. Wallace, who committed suicide in 2008, let loose with his life story in the week-long conversation."
—Billy Heller, New York Post
 
"Compelling…The conversations are far-reaching, insightful, silly, very funny, profound, surprising, and awfully human…a profoundly curious and alive personality…Ultimately, the only person who can talk about David Foster Wallace is, apparently, David Foster Wallace."  
—Menachem Kaiser, The Atlantic
 
"One thing that the book makes clear is that Wallace's vigor and awe-inspiring writing was, in some ways, part of a deeply intricate personal effort to beat death…The book has some elements of good fiction: blind spots, character development, and a powerful narrative arc. By the end, no amount of sadness can stand in the way of this author's personality, humor, and awe-inspiring linguistic command. His commentary reveals how much he lived the themes of his writing; all of his ideas about addiction, entertainment, and loneliness were bouncing around in his head relentlessly. Most of all, this book captures  Wallace's mental energy, what his ex-girlfriend Mary Karr calls 'wattage,' which remains undimmed."
—Michael Miller, Time Out

 "Exhilarating…All that's left now are the words on the page—and on the pages of Although Of Course You End Up Becoming Yourself, too, with the voices they conjure of two writers talking, talking, talking as they drive through the night."
—Laura Miller, Salon

"Lipsky is not telling us about Wallace's life: He is showing Wallace living his life…One thing is certain: If you didn't already love Wallace, this book will make you love him…Wallace's humor, his pathos, his brilliant delivery—his tendency to explore the experience of living even as he's living it—make this book sing. If art is a way of caring for others, Wallace cares for us through the novels, short stories, and essays he left behind. And Lipsky, in the wake of Wallace's death, gives us a narrative that does the same."
—Alicia Rouverol, The Christian Science Monitor
 
"It's a road picture, a love story, a contest: two talented, brilliant young men with literary ambitions, and their struggle to understand one another …You wish yourself into the back seat as you read, come up with your own contributions and quarrels…the wry commentary of the now-mature and very gifted Lipsky, is original, and intoxicatingly intimate."
—Maria Bustillos, The Awl
 
"A gift… The reader, hanging out with Wallace vicariously, gets the sense of jogging along with a world-class sprinter…Wallace's writing illuminates the painful truth that life can be unbearable. But we owe it to him not to let those passages eclipse the vitality that made his prose, and his readers, come alive."
—Michael O'Donnell, Washington Monthly
 
"A remarkable book…A heartbreaking and surprisingly intimate visit with a giant talent…Lipsky is a skilled interviewer and a terrific writer and so what we end up with is far, far beyond what might be expected. One of the great literary minds of his generation speaking frankly and at length with an award winning journalist who, himself, has a great deal to say… I doubt, however, we'll see another portrait that cuts quite this close to the bone…You hear Foster Wallace's amazing voice on every page. And your heart breaks all over again."
—Linda Richards, January Magazine
 
"Wallace was the next great voice of a young generation. But he wasn't a dweeb-child shut-in hiding with books. He was a big handsome dude who played football and tennis, chewed tobacco, cussed, watching action movies and ticking off references to Hobbes and Dostoyevsky while mixing in Stephen King and Alanis Morisette… A trip into the mind of a writer who owned a dazzling style and a prescient view of modern culture."
—Mike Kilen, The Des Moines Register
 
"A hauntingly beautiful portrait of Wallace as a young artist, a raw and honest account of a writer struggling with what it means to have all of his dearest dreams come true…As readers, we're given unfettered access to Wallace's incredible wit… Although haunted by it, this is not a book about his death; it's a book about his life. Lipsky has given us a true gem: Wallace in his own words, in a voice that remains vibrant, hopeful, and frank even after its speaker has been silenced. We all may know how it ends, but Although Of Course You End Up Becoming Yourself takes us back to where it all began."
—Stephanie Hlywak, Flavorwire
 
"By mostly ignoring Wallace's death, Lipsky offers an affecting and meaningful picture of his life: a showcase for the writer in rough cut, for his voice, his interests and his foibles. The book stands as a valuable companion to Wallace's own work, but it's also an enjoyable read on its own, something to tide Wallace fans over until his last, unfinished, novel is released next year."
—National Post
 
"A portrait of the artist as newly famous. It's part biography, part road trip; we hear him at his most conceptual, expounding on his theories on writing, but also get a glimpse of him as a self-described 'normal guy,'… He answers Lipsky's questions in an infectious mixture of academically precise terms and peppery slang. The gravitational pull of Wallace's charm is on full display, as is his hyper-intelligence, electric sense of humor, and staggering self-awareness…almost unbearably heart-wrenching…Although of Course offers a glimpse of Wallace in his prime for those of us who weren't lucky enough to know him outside of his books."
—Margaret Eby, The Brooklyn Rail
 
 "David Foster Wallace was, to many, the writer of his generation… An in-depth rendering of a writer whose effect on his generation was matched by few others…It is candid, intimate, personal, exploding with culture—pop and otherwise."
—Jeff Simon, Buffalo News
 
"[Wallace] is lucid, entertaining, self-critical, constantly self-reflective—and to read this book is to meet this personality… these talks changed [Lipsky's] life, gave him phrases that have stayed with him forever. This poignant book will do the same thing for many readers."
—Edmundo Paz Soldàn, El Mostrador (Chile)
 
"If you're a writer, or even if you just believe that art can nourish us somehow, you will read this book and feel changed. The odd thing is, you feel hopeful, too."
—Bookslut
 
"Full of everyman details about a writer who often seemed larger than life… Throughout the book, astonishingly profound things are said in airport parking lots and rental-car cockpits… As Lipsky writes, the author's singular achievement, especially in his non-fiction, was capturing 'everybody's brain voice'; Wallace's writing sounds the way we think, or at least the way we like to think we think…We may never have a better record of what it sounded like to hear Wallace talk… Rolling Stone sent the right guy."
—Zach Baron, Bookforum
 
"Lipsky's recordings of five days' worth of the writer's brainy and passionate riffing on the nature of mind, the purpose of literature, and the pitfalls of both academia and entertainment are incredibly poignant. Lipsky vividly and incisively sets the before-and-after scenes for this revelatory oral history, in which Wallace is at once candid and cautious, funny and flinty, spellbinding and erudite as he articulates remarkably complex insights into depression, fiction that captures the 'cognitive texture' of our time, and fame's double edge. Wild about movies, prescient about the impact of the Internet, and happiest writing, Wallace is radiantly present in this intimate portrait, a generous and refined work that will sustain Wallace's masterful and innovative books long into the future."
— Donna Seaman, Booklist
 
"Among the repetitions, ellipses, and fumbling that make Wallace's patter so compellingly real are observations as elegant and insightful as his essays. Prescient, funny, earnest, and honest, this lost conversation is far from an opportunistic piece of literary ephemera, but a candid and fascinating glimpse into a uniquely brilliant and very troubled writer."
 —Publishers Weekly (starred review)
 
"A glimpse into the mind of one of the great literary masters of the end of the 20th century…What shines through even more is his deep passion for writing and ideas and his kind, gentle nature…Many fans of Wallace's writing come to think of him as a friend—by the time they have finished Lipsky's moving book, they will undoubtedly feel that even more strongly."
—Library Journal
Get the latest updates about David Lipsky
And go from well-read to best read with book recs, deals and more in your inbox every week.
And go from well-read to best read with book recs, deals and more in your inbox every week.
Dismiss
Thanks!
Something awesome is on its way.
Back to Top
Become a Member
Just for joining you'll get personalized recommendations on your dashboard daily and features only for members.
Find Out More
Join Now
Sign In
Success!
Your account has been created. Upload book purchases, access your personalized book recommendations, and more from here.