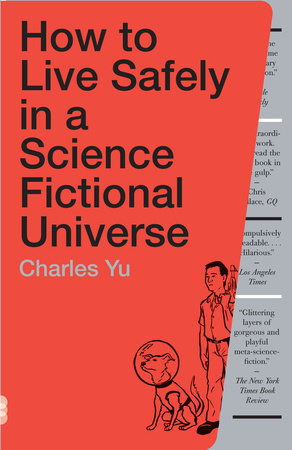 How to Live Safely in a Science Fictional Universe
Best Seller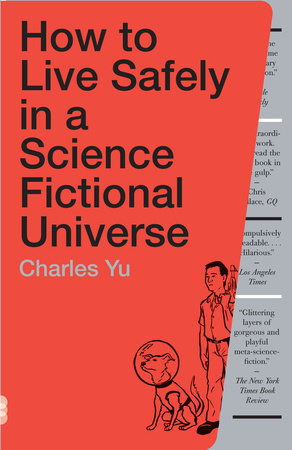 Jun 28, 2011
|
ISBN 9780307739452
Sep 07, 2010 | ISBN 9780307379887

Sep 07, 2010 | ISBN 9780307379481
YOU MAY ALSO LIKE
QUICK VIEW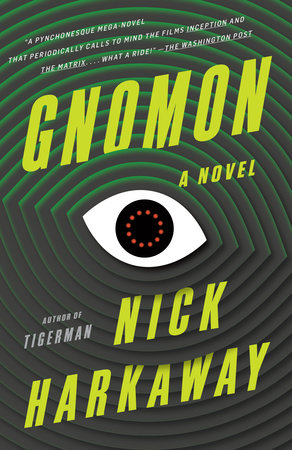 QUICK VIEW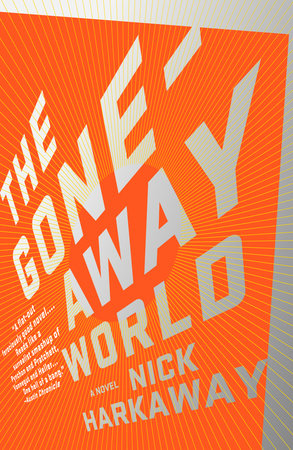 The Gone-Away World
Paperback
$19.00
QUICK VIEW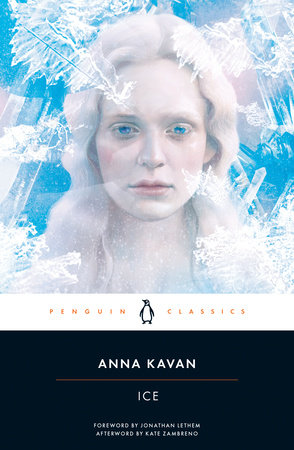 QUICK VIEW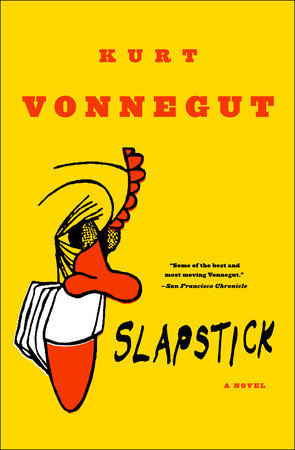 Slapstick or Lonesome No More!
Paperback
$18.00
QUICK VIEW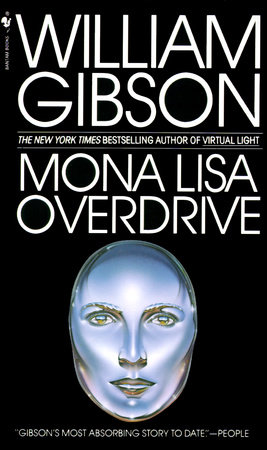 Mona Lisa Overdrive
Paperback
$8.99
QUICK VIEW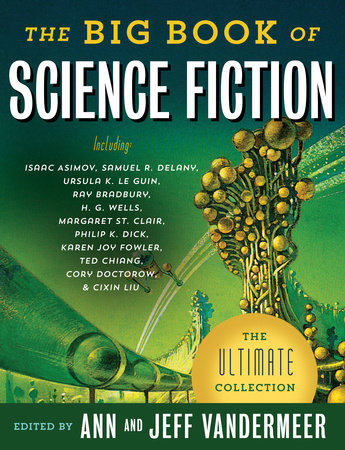 The Big Book of Science Fiction
Paperback
$28.00
QUICK VIEW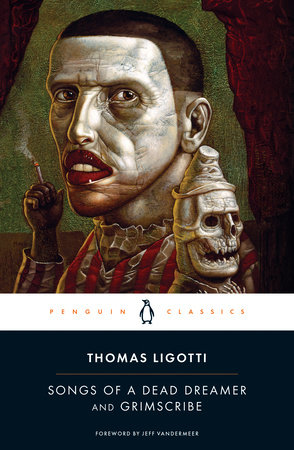 Songs of a Dead Dreamer and Grimscribe
Paperback
$19.00
QUICK VIEW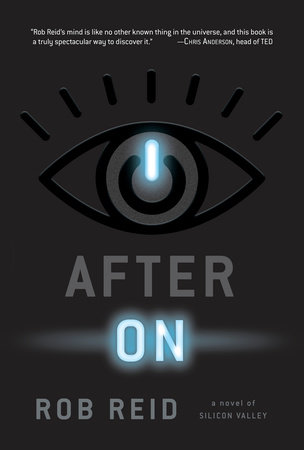 After On
Paperback
$17.00
QUICK VIEW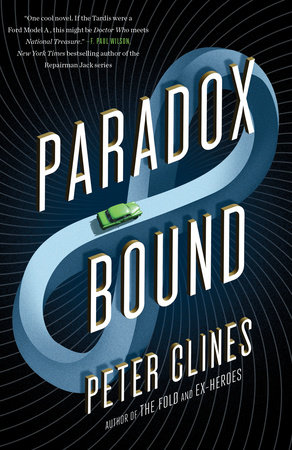 Paradox Bound
Paperback
$16.00
QUICK VIEW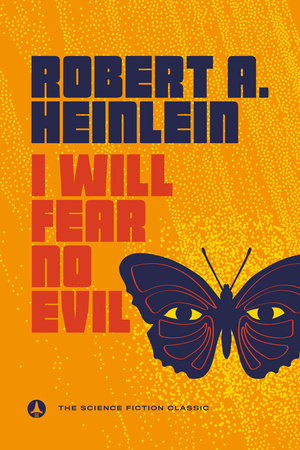 I Will Fear No Evil
Paperback
$18.00
Praise
"Glittering layers of gorgeous and playful meta-science-fiction. . . . Like [Douglas] Adams, Yu is very funny, usually proportional to the wildness of his inventions, but Yu's sound and fury conceal (and construct) this novel's dense, tragic, all-too-human heart. . . . Yu is a superhero of rendering human consciousness and emotion in the language of engineering and science. . . . A complex, brainy, genre-hopping joyride of a story, far more than the sum of its component parts, and smart and tragic enough to engage all regions of the brain and body."
—The New York Times Book Review

"Compulsively rereadable. . . . Hilarious. . . . Yu has a crisp, intermittently lyrical prose style, one that's comfortable with both math and sadness, moving seamlessly from delirious metafiction to the straight-faced prose of instruction-manual entries. . . . [The book itself] is like Steve Jobs' ultimate hardware fetish, a dreamlike amalgam of functionality and predetermination."
—Los Angeles Times

"Douglas Adams and Philip K. Dick are touchstones, but Yu's sense of humor and narrative splashes of color–especially when dealing with a pretty solitary life and the bittersweet search for his father, a time travel pioneer who disappeared–set him apart within the narrative spaces of his own horizontal design. . . . A clever little story that will be looped in your head for days. No doubt it will be made into a movie, but let's hope that doesn't take away the heart."
—Austin Chronicle

"If How to Live Safely in a Science Fictional Universe contented itself with exploring that classic chestnut of speculative fiction, the time paradox, it would likely make for an enjoyable sci-fi yarn. But Yu's novel is a good deal more ambitious, and ultimately more satisfying, than that. It's about time travel and cosmology, yes, but it's also about language and narrative — the more we learn about Minor Universe 31, the more it resembles the story space of the novel we're reading, which is full of diagrams, footnotes, pages left intentionally (and meaningfully) blank and brief chapters from the owner's manual of our narrator's time machine. . . . . Yu grafts the laws of theoretical physics onto the yearnings of the human heart so thoroughly and deftly that the book's technical language and mathematical proofs take on a sense of urgency."
—NPR

"How to Live Safely is a book likely to generate a lot of discussion, within science fiction and outside, infuriating some readers while delighting many others."
—San Francisco Chronicle

"An extraordinary work. . . . I read the entire book in one gulp."
—Chris Wallace, GQ

"A great Calvino-esque thrill ride of a book."
—The Stranger

"Science and metaphor get nice and cozy in Charles Yu's How to Live Safely in a Science Fictional Universe. The novel joins the likes of Gary Shteyngart's Super Sad True Love Story and Jillian Weise's The Colony, fiction that borrows the tropes of sci-fi to tell high-tech self-actualization narratives."
—Portland Mercury

"A brainy reverie of sexbots, rayguns, time travel and Buddhist zombie mothers. . . . Packed with deft emotional insight."
—The Economist

"A funny, funny book, and it's a good thing, too; because at its heart it's a book about loneliness, regret, and the all-too-human desire to change the past."
—Tor.com

"A keenly perceptive satire. . . . Yu's novel is also a meditation on the essentials of human life at its innermost point.. . . Campy allusions to the original Star Wars trilogy, a cityscape worthy of the director's cut of Blade Runner and a semi-coherent vocabulary of techno-jargon cement these disparate elements into a brilliant send-up of science fiction. . . . Perhaps it would be better to think of the instructional units of How to Live Safely in a Science Fictional Universe in terms of the chapters of social commentary which John Steinbeck placed into the plot structure of The Grapes of Wrath."
—California Literary Review

"How to Live Safely in a Science Fictional Universe is the rare book I pick up to read the first several pages, then decide to drop everything and finish at once. Emotionally resonant, funny, and as clever as any book I have read all year, this debut novel heralds the arrival of a talented young writer unafraid to take chances."
—largehearted boy

"A wild and inventive first novel . . . has been compared to the novels of Kurt Vonnegut Jr. and Jonathan Lethem, and the fact that such comparisons are not out of line says everything necessary about Yu's talent and future."
—Portland Oregonian

"Bends the rules of time and literary convention."
—Seattle Weekly

"Getting stuck with Yu in his time loop is like watching an episode of Doctor Who as written by the young Philip Roth. Even when recalling his most painful childhood moments, Yu makes fun of himself or pulls you into a silly description of fake physics experiments. In this way, he delivers one of the most clear-eyed descriptions of consciousness I've seen in literature: It's full of self-mockery and self-deception, and yet somehow manages to keep its hands on the wheel, driving us forward into an unknowable future. How to Live Safely in a Science Fictional Universe is intellectually demanding, but also emotionally rich and funny. . . . It's clearly the work of a scifi geek who knows how to twist pop culture tropes into melancholy meditations on the nature of consciousness."
—io9

"Funny [and] moving. . . . Charles Yu's first novel is getting ready for lift-off, and it more than surpasses expectations which couldn't be any higher after he was given the 5 Under 35 Award . . . How to Live Safely in a Science Fiction Universe is one of the trippiest and most thoughtful novels I've read all year, one that begs for a single sit-down experience even if you're left with a major head rush after the fact for having gulped down so many ideas in a solitary swoop. . . . Yu's literary pyrotechnics come in a marvelously entertaining and accessible package, featuring a reluctant, time machine-operating hero on a continual quest to discover what really happened to his missing father, a mysterious book possibly answering all, and a computer with the most idiosyncratic personality since HAL or Deep Thought. . . . Like the work of Richard Powers . . . How to Live Safely in a Science Fictional Universe fuses the scientific and the emotional in ways that bring about something new."
—Sarah Weinman, The Daily Beast

"One of the best novels of 2010. . . . It is a wonderfully stunning, brilliant work of science fiction that goes to the heart of self-realization, happiness and connections. . . . Yu has accomplished something remarkable in this book, blending science fiction universes with his own, alternative self's life, in a way, breaking past the bonds of the page and bringing the reader right into the action. . . . Simply, this is one of the absolute best time travel stories . . . even compared to works such as The Time Machine by H.G. Wells or the Doctor Who television series."
—SF Signal

"Within a few pages I was hooked. . . . There are times when he starts off a paragraph about chronodiegetics that just sounds like pseudo-scientific gibberish meant to fill in some space. And then you realize that what he's saying actually makes sense, that he's actually figured out something really fascinating about the way time works, about the way fiction works, and the "Aha!" switch in your brain gets flipped. That happened more than once for me. There are so many sections here and there that I found myself wanting to share with somebody: Here—read this paragraph! Look at this sentence! Ok, now check this out!"
—GeekDad, Wired.com

"In this debut novel, Charles Yu continues his ambitious exploration of the fantastic with a whimsical yet sincere tribute to old-school science fiction and quantum physics. . . . A fascinating, philosophical and disorienting thriller about life and the context that gives it meaning."
—Kirkus, starred review

"With Star Wars allusions, glimpses of a future world, and journeys to the past, as well as hilarious and poignant explanations of "chronodiegetics," or the "theory of the nature and function of time within a narrative space," Yu, winner of the National Book Foundation's 5 under 35 Award, constructs a clever, fluently metaphorical tale. A funny, brain-teasing, and wise take on archetypal father-and-son issues, the mysteries of time and memory, emotional inertia, and one sweet but bumbling misfit's attempts to escape a legacy of sadness and isolation."
—Booklist 

"This book is cool as hell. If I could go back in time and read it earlier, I would."
—Colson Whitehead, author of Sag Harbor

"Charles Yu is a tremendously clever writer, and How to Live Safely in a Science Fictional Universe is marvelously written, sweetly geeky, good clean time-bending fun."
—Audrey Niffenegger, author of Her Fearful Symmetry and The Time Traveler's Wife

"Funny, touching, and weirdly beautiful. This book is awesome."
—Nick Harkaway, author of The Gone-Away World

"How to Live Safely in a Science Fictional Universe is that rare thing—a truly original novel. Charles Yu has built a strange, beautiful, intricate machine, with a pulse that carries as much blood as it does electricity."
—Kevin Brockmeier, author of The View from the Seventh Layer and The Brief History of the Dead

"Poignant, hilarious, and electrically original.  Bends time, mind, and genre."
—David Eagleman, author of Sum

Get the latest updates about Charles Yu
And go from well-read to best read with book recs, deals and more in your inbox every week.
And go from well-read to best read with book recs, deals and more in your inbox every week.
Dismiss
Thanks!
Something awesome is on its way.
Back to Top
Become a Member
Just for joining you'll get personalized recommendations on your dashboard daily and features only for members.
Find Out More
Join Now
Sign In
Success!
Your account has been created. Upload book purchases, access your personalized book recommendations, and more from here.