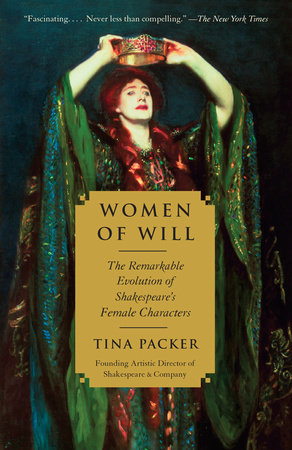 Women of Will
The Remarkable Evolution of Shakespeare's Female Characters
Following the Feminine in Shakespeare's Plays
By Tina Packer

By
Tina Packer
By Tina Packer

By
Tina Packer
Best Seller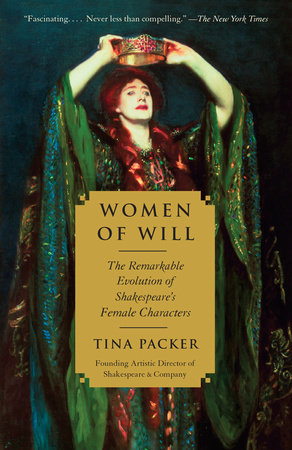 Mar 08, 2016
|
ISBN 9780307745347
Inspired by Your Browsing History
Buy other books like Women of Will
Praise
"Fascinating. . . . Detailed . . . [Packer's] experience in the theater gives her book a hands-on dimension. . . . Her knowledgeable tracing of connections among the plays and parallels among characters is never less than compelling." —New York Times

"Packer recognizes in Shakespeare's full dramatic trajectory a great artist gaining an ever fuller understanding of both genders' human identity . . . Important and fascinating." —Booklist (Starred Review)

"Astute. . . . At once humanistic and grounded in the historical context." —Christian Science Monitor

"Visceral and intellectual . . . A sparkling, insightful exploration of Shakespeare's words and world." —Kirkus Reviews
 
"Fierce and witty." —Broadway World
 
"This work by the founding artistic director of the celebrated Shakespeare & Company is everything lovers of the Bard would want. . . . Don't miss!" —Library Journal

"Rarely, if ever, have I experienced a work that leaps from the page into my mind, heart, body, and soul with such luminous, revelatory vibrancy. . . . To ponder the trajectory of Shakespeare's evolution in his understanding and portrayal of women, to enter into the tangled, interconnected historical and biographical connections and contexts of Shakespeare life with such precision and aliveness, and to surrender to the immense questions that matter most to us, of power, institutional and cultural structures, the realities of women in every era, the treasure of language, and the mysteries  and powers of creativity itself, gave me illumination and pleasure and hope beyond what I can express here." —Martha Andersen
 
"A joy to read. The language is conversational—an easy tone that belies the depth to which Tina Packer is able to reach into the plays to unveil the evolution of Shakespeare's awareness of the power inherent in 'the feminine' . . . This consummate lover of all things Shakespeare delivers a dazzling new message about Shakespeare's capacity to learn and grow from observations and interactions with women, and transmute these into characters that become more complex, more true, more powerful. Women of Will is destined to become one of the best-loved books about Shakespeare, never to be filed into the bookcase, always accessible in case of need." —Tamar March, Founder, Arden Seminars, Inc.
  
Back to Top