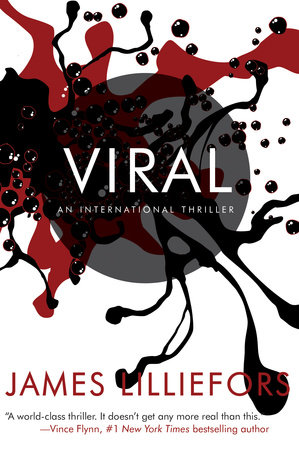 Viral
By James Lilliefors

By
James Lilliefors
Best Seller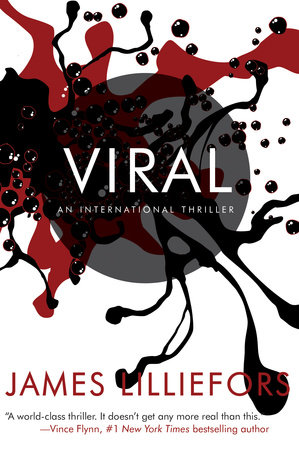 Feb 05, 2013
|
ISBN 9781616952198
*This title is not eligible for purchase to earn points nor for redemption with your code in the
Reader Rewards
program
Buy the Paperback:
Inspired by Your Browsing History
Buy other books like Viral
Praise
"Lilliefors' debut thriller doesn't slow down until the last page…. This one will keep you up at night." –Romantic Times (4 ½ star review)

"Lilliefors provides enough twists to keep the pages turning. He also manages to develop and humanize his characters including some of the villains." -Gumshoe Review
"[T]his cautionary tale can make your blood run cold…. Lilliefors is an author to watch." –Crimespace
"Delivers the goods. The international setting. The spies. The unscrupulous, powerful bad guy(s). A sprinkle of romance, a spine shuddering genetically engineered disease, and a mystery that kept me guessing into the final pages." -Poptimal
"[T]echnologically modernizes Jonathan Swift's A Modest Proposal." –
The Mystery Gazette
"An ambitious thriller; its villains, no ordinary terrorists, are determined to create a new world (even if it means wiping out a large portion of its population). Solidly plotted and featuring a unique pair of protagonists—you don't often find a team of brothers as action heroes—the book is sure to appeal to fans of thrillers with Big Ideas and capital-V villains. A sequel is in the works, which is a good thing: readers will leave the book wanting to see more of Charles and Jon." —
Booklist

"Fans of intelligently written page-turners will be rewarded." —
Publishers Weekly
"Software billionaires, media moguls, government henchmen, and a beautiful bio-chem warfare expert enter and exit the story in a whirl of action with all of it leading to a suspenseful race to stop a crime, the magnitude of which is off the scale." —
Suspense Magazine
"
Viral
is a world-class thriller. It doesn't get any more real than this. Lilliefors has created one of the most compelling novels of international espionage I've come across in a long time."—Vince Flynn, #1
New York Times
bestselling author
"A crackling good story, so realistic that it's scary. Lilliefors is right up there with the best thriller writers."—Ben Bova, six-time Hugo Award–winning author of the Grand Tour series.
"Viral
weaves genetics, nanotechnology and robotics into a complex tapestry of international geopolitics and nails the details. Lilliefors' debut is brilliant, with realistic science, tight pacing, and believable characters in a gripping story of the audacity of dehumanized science."—Jeffrey Anderson, MD PhD, international bestselling author of
Sleeper Cell
and
Implant
"James Lilliefors, a brand new thriller writer on the scene, has opened with a bang with his first novel,
Viral
.   With the Mallory brothers, Charles and Jon, the insanity that Jim has brilliantly portrayed becomes all too sharply urgent, and certainly timely.  Hats off!"—David Hagberg,
New York Times
bestelling author of
The Expediter
"
Viral
is a great read that made me wonder if the author has a secret past life in the dark world of intelligence…. Lilliefors' powerful novel could be both a prediction and a warning of tomorrow's headlines."—Wes DeMott, former FBI agent, author of
The Fund
,
Heat Sync
, and
Walking K
"An adrenaline-pumping tale of terror that simmers with intrigue and tension. From the very first page, Lilliefors masterfully takes us on a nail-biting journey into the terrifying world of bioterrorism."—Gary Birken, MD, author of
Embolus
and
Code 15
Back to Top