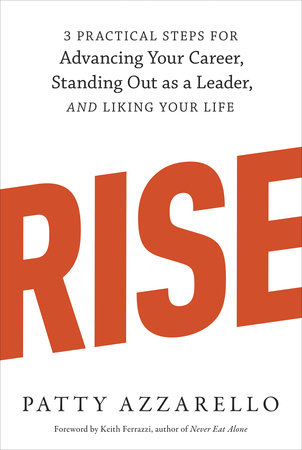 Rise
3 Practical Steps for Advancing Your Career, Standing Out as a Leader, and Liking Your Life
3 Practical Steps for Advancing Your Career, Standing Out as a Leader, and Liking Your Life
By Patty Azzarello
Foreword by
Keith Ferrazzi
By
Patty Azzarello


Foreword by

Keith Ferrazzi



By Patty Azzarello
Foreword by
Keith Ferrazzi
By
Patty Azzarello


Foreword by

Keith Ferrazzi




Best Seller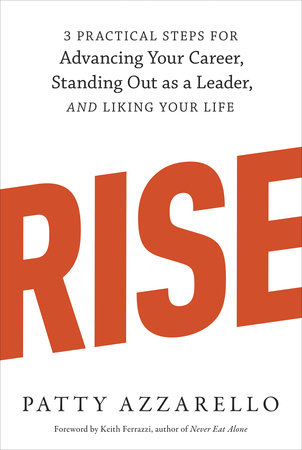 May 01, 2012
|
ISBN 9781607742609
Inspired by Your Browsing History
Buy other books like Rise
Praise
"Leave it to Patty Azzarello to turn the secrets of genuine and effective leadership into a practical action plan. Who needs a mentor when you can read this book?"
-Debra Chrapaty, CIO, Zynga

"I often get midlevel managers asking me how they can crack into the next level, and I have had many managers who don't ask and get stuck. Rise is the definitive guidebook to create a breakout moment in almost any career."
-Rob Meinhardt, GM, Dell

"Did you ever wish someone would just write down what you have to do to get promoted? Rise lays it out for you. It's easy to read, easy to implement, and tested in the real world. Read this book, or else work for someone who did."
-Jim Davis, CEO, Verified Person, Inc.
Table Of Contents
RISE

3 Practical Steps for Advancing Your Career, Standing Out as a Leader, and Liking Your Life

by Patty Azzarello

Foreword by Keith Ferrazzi

 INTRODUCTION-Working versus Succeeding

PART 1
DO BETTER-HAVE MORE IMPACT

WORK THE RIGHT WAY

 1. Be Less Busy

 2.  Ruthless Priorities

 3.  Make More Time

 4.  The Agony and the Paycheck

 5.  They Shoot Workhorses, Don't They?

WORK AT THE RIGHT LEVEL

 6.  The Level Dilemma

 7.  Delegate or Die

 8.  Better with Less

 9.  Trust and Consequences

PART 2
LOOK BETTER-BE VISIBLE, BUT NOT ANNOYING

EXECUTIVE PRESENCE

 10.  Credibility and Relevance

 11.  Your Personal Brand

 12.  Look Better!

STANDING OUT

 13.  Be Visible, But Not Annoying

 14.  Selling Your Ideas

PART 3
CONNECT BETTER-GET SUPPORT

BUILDING CONNECTIONS

 15.  Get Help

 16.  Authentic Networking, Not Politics

 17.  Imagine That!

LANDING THE BIG JOB

 18.  The Experience Paradox

 19.  Going Big

 20.  Getting on "the List"  

PART 4
GO!-MAKE YOUR WORK, AND YOUR LIFE, WORK

 21.  Work and Life: Be Better at Both

 22.  Executive Confessions

 
 Epilogue

 Resources

 Acknowledgments

 About the Author

 Index


Back to Top