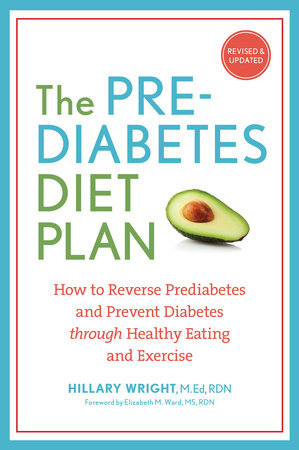 The Prediabetes Diet Plan
How to Reverse Prediabetes and Prevent Diabetes through Healthy Eating and Exercise
How to Reverse Prediabetes and Prevent Diabetes through Healthy Eating and Exercise
By Hillary Wright, M.Ed., RDN

By
Hillary Wright, M.Ed., RDN
By Hillary Wright, M.Ed., RDN

By
Hillary Wright, M.Ed., RDN
Best Seller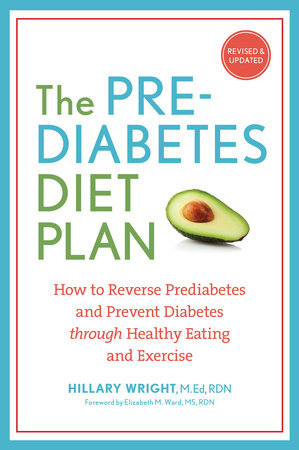 Nov 05, 2013 | ISBN 9781607744627
Inspired by Your Browsing History
Praise
"This excellent introduction for readers recently diagnosed with (or at risk for) prediabetes will also interest readers with other forms of insulin resistance."
—Library Journal, STARRED REVIEW
 
"Whether readers are looking for a prediabetes diet plan or for a no-nonsense strategy to better health, this book delivers."
—Publishers Weekly

 "At long last—a practical, positive, and informative guide for people who have prediabetes. The Prediabetes Diet Plan reflects Hillary Wright's long-standing expertise as a registered dietitian and educator. Her book is engaging, taking complex topics and making them easily understandable. The positive, upbeat nature of Hillary's book will empower and encourage anyone who is struggling to prevent diabetes and live a healthier life. It's a must-have resource for anyone who's at risk for developing type 2 diabetes."
—Amy P. Campbell, MS, RD, CDE, manager, Clinical Education Programs, Joslin Diabetes Center
 
"Readers are likely to discover the answers to any questions they may have about prediabetes in this book. But it's Hillary Wright's advice on making lifestyle changes that's the real value here. Hillary provides readers with important and practical suggestions on how and what lifestyle changes are important for the prevention of diabetes. The message to the reader is—read and do!"
—Marion J. Franz, MS, RD, CDE, diabetes educator and nutrition/health consultant at Nutrition Concepts by Franz, Inc.
Table Of Contents
Foreword   
Acknowledgments
Introduction   
 
Part 1: Defining Prediabetes and Its Causes   
Chapter 1: Understanding Prediabetes   
Chapter 2: Insulin Resistance Explained   
 
Part 2: The Prediabetes Diet Plan: Preventing Diabetes    
Chapter 3: Managing Your Carbohydrate   Intake to Reverse Prediabetes   
Chapter 4: Building a Balanced Plate: Carb-Distributed Diet Approach 1
Chapter 5: Carbohydrate Counting: Carb-Distributed Diet Approach 2  
Chapter 6: The Details of Counting Carbohydrates   
Chapter 7: Making It Happen: Meals and Snacks   
 
Part 3: Reversing Prediabetes Through Weight Loss, a Heart-Healthy Diet, and Exercise    
Chapter 8: The Prediabetes-Obesity Connection   
Chapter 9: Reducing Your Risk of Cardiovascular Disease   
Chapter 10: Exercise: Time to Take It Seriously   
  
Part 4:  Fine-Tuning the Prediabetes   Diet Plan   
Chapter 11:  Sensible Supplementation   
Chapter 12: Mastering the Market: An Aisle-by-Aisle Shopping Guide   
Chapter 13: Considerations When Dining Out   
 
Part 5: Preventing Diabetes with a Healthy Mind-Set    
Chapter 14: Managing Emotions for Success   
Chapter 15: Devising Your Own Prediabetes Diet Plan   
 
Appendix 1: Sample Meal Plans  
Appendix 2: Food Journal   
Resources   
Notes   
About the Author   
Index
Back to Top