Angels in My Hair Reader's Guide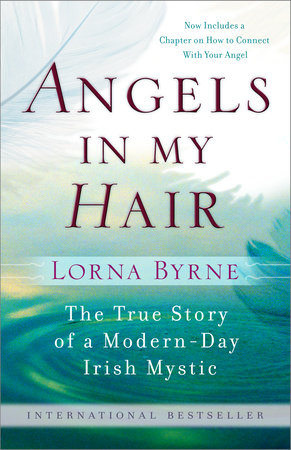 Angels in My Hair Reader's Guide
READERS GUIDE
Introduction
Angels in My Hair
is the autobiography of a modern day mystic, an Irish woman with the powers of the saints of old.  
Lorna Byrne sees and talks with angels every day and has done since she was a baby. Very unusually she sees them physically.  As a young child, she assumed everyone could see the angels who always accompanied her, but adults thought she was mentally deficient because she did not seem to be focusing on the world around her. Today, sick and troubled people from all around the world are drawn to her for comfort and healing, and theologians of different faiths seek her guidance.
Angels in My Hair
is a moving and deeply inspirational chronicle of Lorna's remarkable life story. Invoking a wonderful sense of place, she describes growing up poor in Ireland, and marrying the man of her dreams—only to have the marriage cut short by tragedy.  
An international bestseller, translated into 23 languages  The overwhelming response of readers around the world to Angels in my hair  – regardless of religious beliefs – is that it  gives them back hope, helping them to realize that no matter alone they might feel they have a Guardian angel by their side
Questions and Topics for Discussion
1. Which episode in the book sticks most clearly in your mind after reading it?
2. What do you think about the difference in descriptions between the ordinary and the extraordinary – how well does this work?
3. One reader has said 'Either this is true or Lorna Byrne has one of the most extraordinary imaginations I've ever come across.' What do you think?
4. The author speaks of the difficulty she has in describing angels, do you think she succeeds?
5. 'People could see that I was different and just couldn't understand it.' Why is it that difference from the norm is marginalised in our society? Why do you think people are frightened of things that they don't understand?
6. What do you think of the following statement: 'Sometimes, things only seem like tragedies… Sometimes tough things have to happen in order for people to change, and for things to change in their lives.' Can you think of a time when this may have happened to you or someone you know?
7. How has reading the book changed your view of life after death?
8. Lorna describes the passing away of people she has known and the people in her life in great detail. How does her experience of it make you feel about death?
9. The author has said that this book has a unique message for each person who reads it – what message does it hold for you?
Back to Top