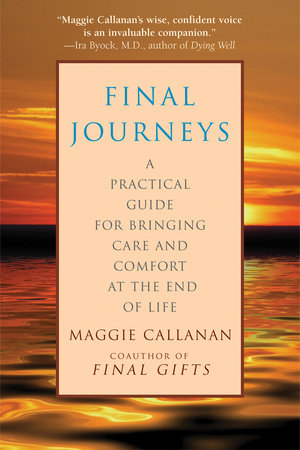 Final Journeys
A Practical Guide for Bringing Care and Comfort at the End of Life
A Practical Guide for Bringing Care and Comfort at the End of Life
By Maggie Callanan

By
Maggie Callanan
By Maggie Callanan

By
Maggie Callanan
Best Seller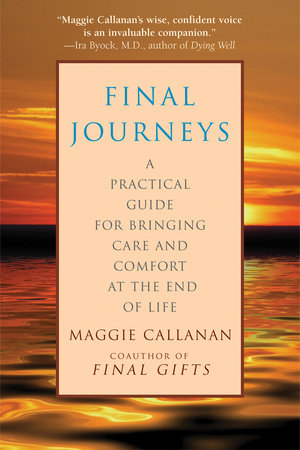 Paperback
Mar 24, 2009 | ISBN 9780553382747
Paperback

$17.00

Mar 24, 2009 | ISBN 9780553382747
People Who Read
Final Journeys

Also Read
Inspired by Your Browsing History
Praise
"What do we all want, when we approach the inevitable? For a wise, hilarious, sensitive, and pragmatic nurse to sit at our bedside and tell us truths that are helpful, healing, and humane. Maggie Callanan is just that nurse, and Final Journeys is exactly that truth-telling."—Stephen P. Kiernan, author of Last Rights: Rescuing the End of Life from the Medical System

"Maggie Callanan is one of the most experienced, smart and fierce hospice nurses I know. Her insights ring true, and her wise, confident voice is an invaluable companion through this unfamiliar and often frightening final journey."—Ira Byock, M.D., Professor of Palliative Medicine, Dartmouth Medical School and author of Dying Well and The Four Things That Matter Most

"Filled with warmth, insight, compassion, and personal stories, Final Journeys will prepare you for your own transition, and it is must reading for everyone who has relatives and loved ones who are aging, seriously ill, or dying."—Bill Guggenheim, co-author of Hello from Heaven!
Back to Top