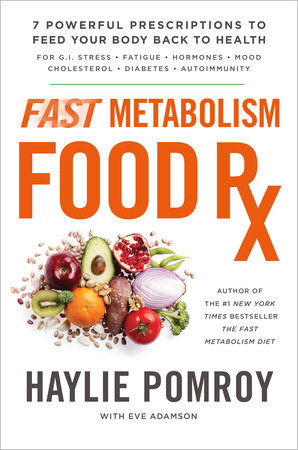 Fast Metabolism Food Rx
7 Powerful Prescriptions to Feed Your Body Back to Health
7 Powerful Prescriptions to Feed Your Body Back to Health
7 Powerful Prescriptions to Feed Your Body Back to Health
By Haylie Pomroy

By
Haylie Pomroy
By Haylie Pomroy

By
Haylie Pomroy
By Haylie Pomroy
Read by
Haylie Pomroy
By
Haylie Pomroy


Read by

Haylie Pomroy




Best Seller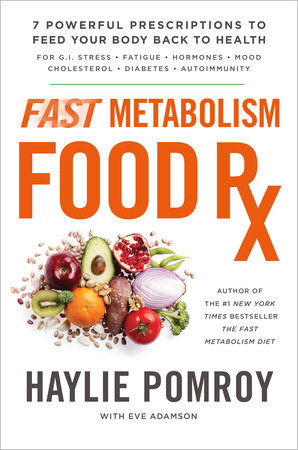 Feb 23, 2016
|
ISBN 9780804141079
Buy the Audiobook Download:
Inspired by Your Browsing History
Buy other books like Fast Metabolism Food Rx
Praise
"It's about the food. Take it seriously or perish. It's that simple. Haylie Pomroy gets it."
 —Suzanne Somers, health advocate, author, entertainer
 
"…Haylie Pomroy provides real life solutions for the problems plaguing our nation's health."
—Mark Hyman, M.D., physician and bestselling author

"Fast Metabolism Food Rx gives you real practical programs to nurture the body back to health." 
—Deepak Chopra, M.D., bestselling author of Super Brain

"In this innovative and ambitious book, Haylie Pomroy offers powerful nutritional solutions for a wide range of common health issues. I love seeing creative approaches to better health, like the ones offered here.  This book validates that food is our most potent weapon against disease, and our greatest ally in the quest for vitality."
—Terry Wahls, M.D., bestselling author of The Wahls Protocol

"For anyone who has any doubt about the power of food, read Fast Metabolism Food Rx and get ready to be convinced – Haylie Pomroy serves up delicious and effective medicine straight from the kitchen"
—Robynne Chutkan, M.D., FASGE, author of The Microbiome Solution and Gutbliss; founder of The Digestive Center for Women

"Food Rx by Haylie Pomroy is a complete guidebook that will help you regain your health and reverse chronic disease with your own kitchen pharmacy. Her work represents the outcome of her personal struggle, work with countless others, and her strong grasp of the medical literature. This is a factual program free of fads and fallacies that can heal your body, one bite at a time."
—Alan Christianson, NMD, author of the New York Times bestseller, The Adrenal Reset Diet

"Haylie's programs give we doctors tools to help patients reach and attain healthy goals in a natural way.  I love watching my patients be able to taper off and stop their medication. I recommend these programs in my practice."
—Christopher Diatte, M.D.
Back to Top