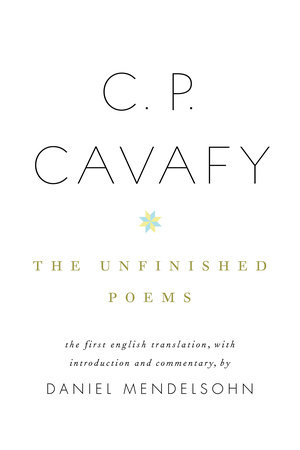 C. P. Cavafy: The Unfinished Poems
By C.P. Cavafy
Translated by
Daniel Mendelsohn
By C.P. Cavafy
Translated by
Daniel Mendelsohn
Best Seller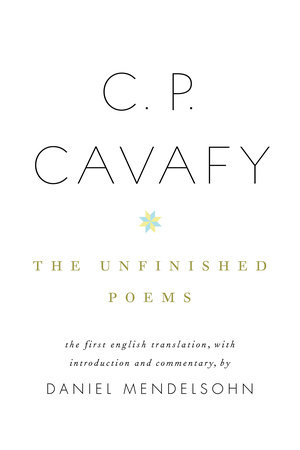 Apr 07, 2009
|
ISBN 9780307265463
Buy the Hardcover:
YOU MAY ALSO LIKE
QUICK VIEW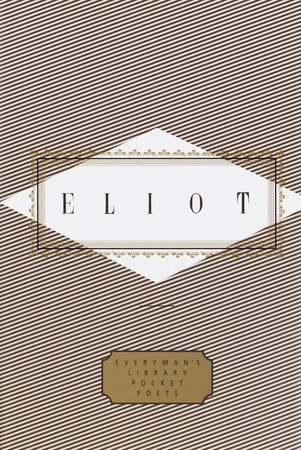 Eliot: Poems
Hardcover
$20.00
QUICK VIEW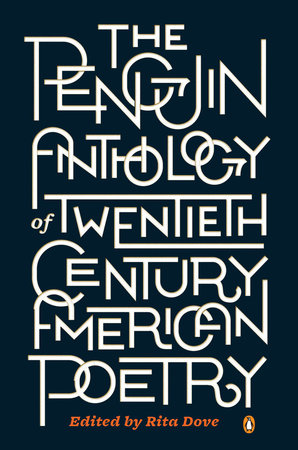 The Penguin Anthology of Twentieth-Century American Poetry
Paperback
$30.00
QUICK VIEW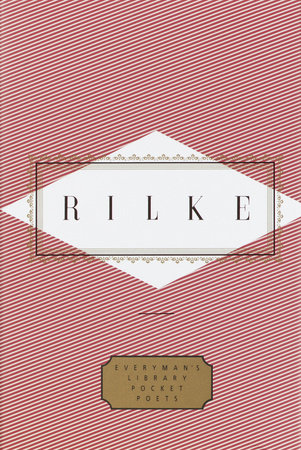 Rilke: Poems
Hardcover
$18.00
QUICK VIEW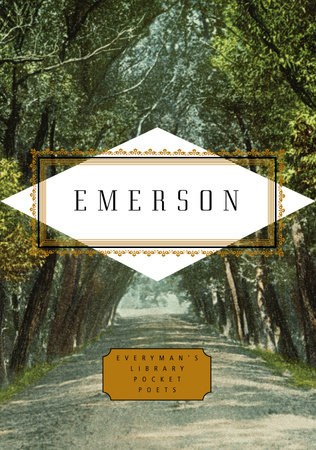 Emerson: Poems
Hardcover
$20.00
QUICK VIEW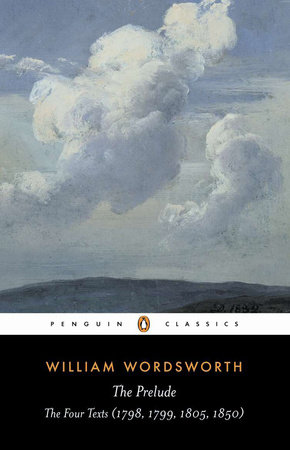 The Prelude
Paperback
$21.95
QUICK VIEW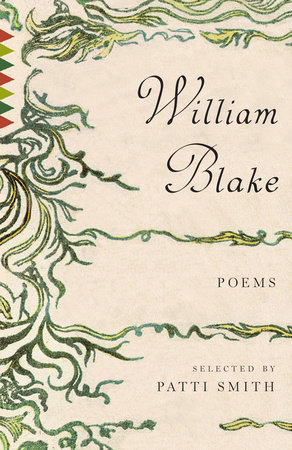 QUICK VIEW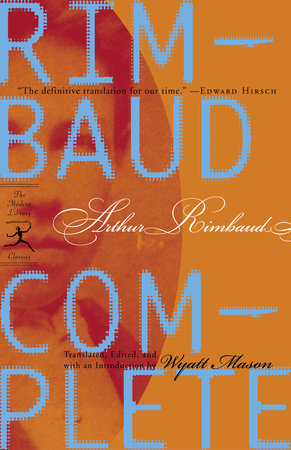 Rimbaud Complete
Paperback
$19.00
QUICK VIEW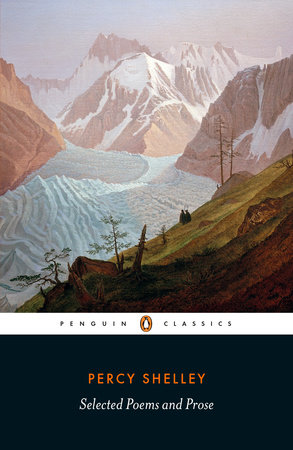 Selected Poems and Prose
Paperback
$20.00
QUICK VIEW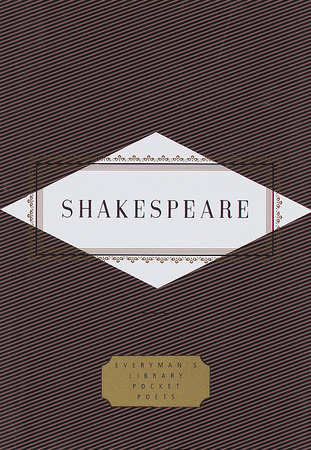 Shakespeare: Poems
Hardcover
$18.00
QUICK VIEW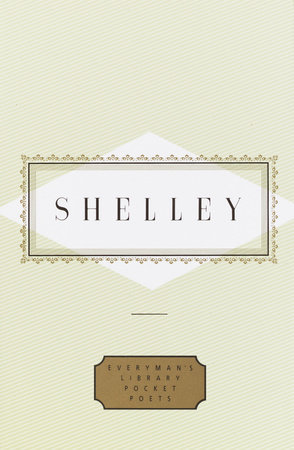 Shelley: Poems
Hardcover
$18.00
Praise
"Cavafy's distinctive tone–wistfully elegiac but resolutely dry-eyed–has captivated English-language poets from W.H. Auden to James Merrill to Louise Glück. Auden maintained that Cavafy's tone seemed always to 'survive translation,' and Daniel Mendelsohn' s new translations render that tone more pointedly than ever before. Together with The Unfinished Poems, this Collected Poems not only brings us closer to one of the great poets of the 20th century; it also reinvigorates our relationship to the English language. . . . As Mendelsohn argues in his introduction to the poems, any division between the erotic and historical poems is facile. Whether Cavafy is describing an ancient political intrigue or an erotic encounter that occurred last week, his topic is the passage of time. . . . Mendelsohn has focused his attention on the exquisite care Cavafy took with diction, syntax, meter and rhyme. It is only through attention to these minute aspects of poetic language that tone is produced. And Mendelsohn is assiduously attentive. . . . Cavafy mingled high and low diction, [and] Mendelsohn' s translations shift similarly between the lofty and the mundane . . . This shift lets us hear something crucial about Cavafy's tone (a directness that is never not elegant), but it also lets Mendelsohn's translation exist fully as an English poem. Mendelsohn is a classicist, essayist and memoirist [and his] translations of Cavafy' s poems come trailing commentaries in which an immense amount of learning is gracefully and usefully borne. But Mendelsohn thinks like a poet, which is to say he inhabits the meaning of language through its movement. . . . His translation of the famous concluding lines of 'The God Abandons Antony' embodies the fortitude the poem recommends. As a result the poem does not pronounce but arrives at is wisdom, making it happen to us. It is an event on the page. It's easy to translate what a poem says; to concoct a verbal mechanism that captures a poem's movement, its manner of saying, requires a combination of skills that very few possess. Like Richard Howard's Baudelaire or Robert Pinsky's Dante, Mendelsohn's Cavafy is itself a work of art."

–James Longenbach, The New York Times Book Review

"Daniel Mendelsohn has translated all of Cavafy's poems, including the thirty 'unfinished' poems never before rendered in English. The results are extraordinary, and a whole galaxy orbits them. . . .Until his death in 1933, Cavafy would compile one of the great bodies of poetry in any literature. . . . A connoisseur of history's castaways, his work draws from two intensely private sources: the histories of the Hellenic world, which he read in the evenings, and nights of sex, rigged for retrospective poignancy, that ensued. . . . If a great poet hadn't been sneaking around, an entire world of cabarets and coffee shops, as vivid in its way as Dickens's London, might have passed without notice. . . . Cavafy' s Greek is without perfect English equivalent . . . The fact that he survives translation relatively unscathed should not imply that he has survived all translations equally intact. . . . What [readers] heard in Keeley and Sherrard was Cavafy tuned to unobtrusive English idiom . . . But Keeley and Sherrard had given up on Cavafy's rhyme . . . and had generally eliminated the formal aspects that contribute to Cavafy's over-all texture, part chamois and part steel wool. And yet some of Cavafy's best poems crucially depend on these formal signatures . . . To me Cavafy's rhythm [in the poem 'In Despair' ] feels more like masonry, phrase after phrase laid down and pounded level with a mallet. Not one of these effects is apparent in Keeley and Sherrard's low-wattage version of the [poem] that Mendelsohn so ably translates. . . . Mendelsohn suggests that Cavafy's method [of self-publishing] allowed him to regard 'every poem as a work in progress,' which is undoubtedly right."

–Dan Chiasson, The New Yorker

"If Cavafy has been well-served by his Anglophone admirers (E. M. Forster and W. H. Auden notable among them, the classics scholar and bestselling memoirist Daniel Mendelsohn has now outstripped them all. His two-volume edition of the Cavafy canon, Collected Poems and The Unfinished Poems, scrupulously translated, copiously annotated, and 10 years in the making, not only gives us Cavafy in full but a Cavafy who sounds so at home in our own lingua franca that you'd scarcely suspect he might be Greek to us. . . . How is it that [Cavafy's] verse manages to impart such a haunting resonance and palpable presence so far removed from its roots? Certainly not by aspiring to epic grandeur or by abounding in lyric airs and graces: On every page he's the epitome of fastidious understatement and austere brevity, given almost exclusively to ruminating on the ghostly vestiges of Hellenic and Byzantine antiquity with pithy stoicism, and chronicling his fleeting homoerotic encounters in the Alexandrian demimonde with unsanitized candor."

–David Barber, Boston Sunday Globe

"This eloquent critic has entered deeply into Cavafy's world of stoic longing and elusive memory, intense desire and cool, appraising intellection. . . . Why do we need another [Cavafy translation]? Mendelsohn's answer is 'to restore the balance,' by which he means, to restore Cavafy' s particularity. Previous translations have often aimed to make his work accessible by drawing out what appears universal in it; Mendelsohn wants to deepen and complicate– to make Cavafy less our contemporary and more his own, often enigmatic Alexandrian self. . . . Mendelsohn is at his best as a translator of poems [about desire], rescuing them from the coyness that dogged earlier versions, with a voice as tender and forthright as Cavafy's own. (This is not an easy task. Some of Cavafy's favorite words have no good English equivalent.) Rightly, though, Mendelsohn wants his readers to look beyond Cavafy as gay icon avant la lettre and comprehend his whole artistic project, which 'holds the historical and the erotic in a single embrace.' . . . Mendelsohn' s excellent introduction to the Collected Poems . . . and his exhaustive notes, parse the most difficult poems for those of us who can't tell our Lagids from our Seleucids . . . Mendelsohn wants nothing less than to offer, 'as much as possible, a Cavafy who looks, feels, and sounds in English the way he looks, feels, and sounds in Greek,' which means translating meter as well as meaning . . . Mendelsohn also appreciates Cavafy's subtle use, in almost every poem, of Greek's different registers–the formal katharevousa, or purified tongue, invented by Enlightenment scholars, and the colloquial demotic–and does his best to find English equivalents: Latinate words and formal syntax versus Anglo-Saxon phrases. . . . His version of the short poem 'Voices,' is the best I've read . . . [This is] the Cavafy of a brilliant critic who has a true and deep affinity for the poet–and who has succeeded in giving him to us whole for the first time."

–Maria Margaronis, The Nation

"Thrilling . . . The explanatory essays [Mendelsohn] has attached to almost every poem can contain every bit as much passion and humanity as the poet's own work. Mendelsohn is such a felicitous interpreter of Cavafy because the poet himself was a kind of scholar: complex allusions to distant figures and events at the margins of Mediterranean history are as essential to his art as his evocations of ardent erotic encounters. And our distance from these places, peoples, and ages makes Cavafy's achievement all the more impressive: he brings a 'Political Reformer' in a Greek colony in 200 B.C., a hero of the Trojan wars, or a young man bathing at Alexandria in 1908 into a palpable and immediate presence."

–Benjamin Moser, Harper's Magazine

"A triumph . . . These books mark an important moment in publishing. Collected Poems presents, in careful, professional translations, virtually all the known poetry of Cavafy, one of the 20th century's best-known poets. The translator, Daniel Mendelsohn, an accomplished critic and classicist, is alive to the nuances of Greek. Best of all, he furnishes us with full, excellent notes to the life of Cavafy and to the poems. The Unfinished Poems adds to this by presenting, for the first time, translations of 30 Cavafy poems left in various states of imperfection . . . Mendelsohn does the same solid job with these, and his notes are as helpful and loving. Why the excitement? First of all, there's Cavafy's reputation, never higher than now, and likely to rise even higher, [with] the unfinished poems . . . His muted, direct poetry tends to work not through metaphor or simile, but through characters and situations. His effects in Greek are so subtle that translations usually miss them and fall into prose. Of his two favorite realms, one is Greek/Byzantine history–especially moments narrated by little-known greats, peripheral kings, philosophers, generals, and onlookers. . . . These poems teach us much about history, politics, and the foolishness of ever thinking you've got it made. . . . Cavafy's triumph is that his love poems can evoke the same enduring, compelling themes as his history poems: loneliness and loss, the nature of nobility, the ravages of time, the power of pleasure, and the fleeting nature of happiness. . . . The unfinished, exquisite poem 'The Photograph' [and] several of the [other] unfinished poems . . . will strengthen Cavafy's already high repute, and join his best-known poems. [Mendelsohn] really does know his modern Greek, and he tries in many subtle ways to echo the musical effects for which Cavafy is prized by readers of Greek. [He is] by far the best, most informative critic ever to talk about this poetry and its many virtues. For this, and for the incredible feat of bringing it all together and guiding readers through, he deserves our applause."

–John Timpane, The Philadelphia Inquirer 
 
"Essential . . . Brilliant . . . Mendelsohn's Collected Poems has provided context and versions of the poems that deepen and sometimes fundamentally alter our sense of many of them, and of the poet himself. . . . Perhaps the most significant addition to our understanding of Cavafy offered by Mendelsohn's translations is a definition of [his] 'tone of voice,' [and] 'personal speech' . . . Mendelsohn's description of and insistence on the formal aspects of Cavafy's poetry are also welcome. . . . [Of many Cavafy translations] only Mendelsohn's tries consistently to capture something of the rhythm and rhyme that characterize the originals [which] add[s] considerably to our understanding of Cavafy . . . In The Unfinished Poems, meanwhile, Mendelsohn provides English-speaking readers with something entirely new. . . . For those of us who love Cavafy, [these poems] come as unexpected gifts. . . . The expansive notes in these volumes will save all future Cavafy readers in English from the piles of supplementary reading I undertook. The next generation will not have to struggle through the uncertainties of reference, because Mendelsohn has provided the sources, given the long quotations from Edward Gibbon and from much older authors. The poems will still make demands on readers, but these demands will not seem crushing. And for those who have known the poet for a long time but have not had the historical knowledge or references at their fingertips, Mendelsohn's notes will open up old problems in new ways. With his passionate reading of this poet-historian, his explanations of the formal elements of modern Greek verse, his versions of previously unknown poems, his notes, and mostly his meticulous translations, Mendelsohn has created not only an essential guide to Constantine Cavafy for English-speaking readers, but has likely shaped our understanding of the greatest writer of modern Greek for generations to come."
 
—Keith Taylor, Boston Review


"Superb . . . In Daniel Mendelsohn's new translations, both of the 'unfinished' poems and of the entire corpus of Cavafy's published work, the poet's subtle manipulations of past and present are everywhere apparent. . . . [The unfinished poems] are as fine as anything Cavafy did publish, and several strike me as masterpieces. As Mendelsohn tells it in his excellent introduction, Cavafy–probably the greatest and certainly the most enigmatic of modern Greek poets–confided to friends in the last months of his life, 'I still have twenty-five poems to write' . . . In his notes, Mendelsohn offers a wealth of historical, literary, and even codicological information . . . Mendelsohn's translations, in both the Collected Poems and The Unfinished Poems, are not only skilful, but elegant; best of all, they catch the very tone and cadences, together with the terse music, of the originals. Cavafy often wrote in strict meters, and many of his poems employ rhyme–a fact obscured in most previous translations. Mendelsohn is, in fact, more accurate [than previous translators]; his version echoes the Greek exactly. . . . The wonder is that he can stick so close to the original and still create English versions which read quite beautifully. [Among recent translations,] Mendelsohn's two volumes stand out; not only are the translations consistently fine, at once scrupulous and musical, but Mendelsohn is also a trained classicist–he knows his ancient and Byzantine sources. His annotations offer the fullest possible access to Cavafy's work.  No poet had a keener sense of the fatal misstep, the augury misread, the omen unheeded, than Cavafy. As we read him, we feel that those ancient imbroglios, those small but disastrous swerves of fate, were intimately his own.  All of his best poems glitter with suspended contradictions; the moralist colludes uneasily with the sensualist. And yet, perhaps shockingly, it is lust, remembered pleasure, which quickens the distant past; the vivid historical evocations arise from the same sensual impulse as the lovingly recollected one-night stands. Time sets its patina on vanished moments, but for Cavafy, it was always the cracks in the glaze that most intrigued in the end. To reread Cavafy in these new versions is to be reminded, yet again, of how unusual, and how very idiosyncratic, he is."

–Eric Ormsby, The New Criterion

"Cavafy is less a text than a place you can inhabit. [His] world just got bigger and better with Daniel Mendelsohn's new translation of the Collected Poems and, in an equally important volume, The Unfinished Poems. Although his new rendering of the poems will frequently make you gasp, it's not because Mendelsohn has made them prettier. He's given them back their sturdy skeletons and firm flesh. . . . The way Mendelsohn renders the sheer directness of Cavafy's utterance, its unadorned yet transcendent eloquence, you wonder why [previous translators] bothered. . . . Mendelsohn's fascinating introductions to these two volumes make it clear that Cavafy' s life was at least as colorful as many of his colleagues in the Belle Epoque (Proust' s, say) and that he found time to extract from it some of the very greatest poetry of the last century. Then obscure, he now is the greatest gay poet between Walt Whitman and John Ashbery . . . The stories, the best of them Mendelsohn's, of the private ways [the poems] were first published–and Cavafy's steady opening up to the world without–will make the heart of anyone interested in gay history pound. . . . The unfinished poems, published for the first time in English here, are among the finest and most mature utterances of Cavafy the tireless polisher."

–Tim Pfaff, Bay Area Reporter

"A tremendous gift to the literary world–particularly the unfinished works, published in English for the first time. [Cavafy] was, on the surface, an ordinary man leading a prosaic life. Mendelsohn notes in his writing, however, that Cavafy was highly subversive, masterfully addressing themes of 'erotic longing, fulfillment and loss. . . . That the desire and longing were for other men only makes him seem the more contemporary, the more at home in our own times.' Cavafy's longings transcend his sexuality and seem universal."

–Carmela Ciuraru, Newsday

"Mendelsohn is absolutely right here–that, as with Proust, 'Cavafy's one great subject, the element that unites virtually all his work, is Time.' . . . In a series of vividly etched vignettes, he gave memorable and public expression to a world of deep but transient passions that had hitherto lacked any true voice, let alone so remarkable a poetic endorsement. . . . Cavafy's language is something rich and strange. . . . Much of [its] intricate complexity has been ignored, not only by largely Greekless critics such as Auden, but also, unfortunately, by more than one translator. . . . We have a great deal to thank Daniel Mendelsohn for. He has provided us–especially through the inclusion of the thirty poems still in draft form–with as complete a Cavafy collection as we are ever likely to get. His notes are excellent . . . full, accurate, and always helpful; and his theoretical understanding of Cavafy's metrics was badly needed, and shows subtle insights. In a few illuminating pages, Mendelsohn shows how Cavafy used different meters to highlight dejection, disappointment, or frustrated desire. He skillfully traces the cunning juxtapositions of demotic, mandarin, and classical Greek. He has carefully sorted the various stages of composition and circulation that the poet went through. He even highlights Cavafy's use of puns to create emotional linkage . . . As a critic and an exegete of Cavafy, Mendelsohn ranks with the best. [He] will remain indispensable for his thorough critical annotations, and for his first-time translations of the 'unfinished' poems. . . . As Mendelsohn rightly observes, with the addition of these poems, 'his work has, at last, been truly finished.'"

–Peter Green, The New Republic

"Magnificent . . . What is most shocking of all about [Cavafy] is that he is the one voice in all of modernism who virtually seems descended directly from the classical Greek and Roman poets two millennia ago. And now what bids fair to be the crowning translations of Cavafy in English in our time are being published simultaneously this month . . . Without for a second demeaning the excellence or significance of Mendelsohn's translations of the poems found unfinished when Cavafy died at 70, it is Mendelsohn's "Collected" Cavafy that is the stunning achievement here. [It is] absolutely the definitive edition of Cavafy in English, with the contexts of every poem elucidated by a translator whose classical scholarship is equal to the task of explicating the one poet who, since the ancients, might truly be said to have written in continuation of their voice. . . . Mendelsohn's translations and notes seem to me the places where all English language readers of one of the greatest of all poetic modernists should start."

–Jeff Simon, The Buffalo News

"In the last months of his life, Cavafy told a few friends that he had 25 more poems he was working on. This last work, abandoned at various stages of drafting, was mostly lost until it was discovered in the Cavafy Archive, carefully filed and dated by the author, in the 1960s. . . . Mendelsohn, by special arrangement with the Cavafy Archive, is the first person to be allowed to translate these poems into English . . . Most of these pieces seem as 'finished' as anything in the Collected Poems, though perhaps in full command of a kind of erotic abandon that Cavafy only exposed in the latter part of his writing life."

–Publishers Weekly (starred)

"The poetry publishing event of the year. [The Unfinished Poems] contains the first English versions of 30 poems that Cavafy had not finished entirely to his satisfaction when he died. All are in his most developed manner, in which apprehension of the past is so rich and powerful as to expunge mere nostalgia. They are historical vignettes of the declines of Alexander's Hellenistic hegemony, imperial Rome, and the Byzantine Empire; and glowing memories, triggered by news items, drink, or moonlight, of decades-old homosexual rapture. Gay desire often informs historical poems, too. They are about ideals and love and how idealists and lovers are confounded by time, the passage of which exposes their follies and ironizes their triumphs . . . One could be well-informed about centuries of seldom-taught history just by reading the notes, though yet more so by absorbing the poems, as well."

–Ray Olson, Booklist (starred)

"In a vigorous labor of literary love, Daniel Mendelsohn has not only handed us the definitive and complete Cavafy but he has brought to light for the first time in English this major poet's revealing final poems. Meticulously edited and smartly annotated, the poems fully embody Cavafy the sensualist and the antiquarian and his distinctive lyric shuttling between the ancient and the modern worlds."

–Billy Collins

"Daniel Mendelsohn' s superb new renderings are not only formally acute but aglow with a light that could only be Cavafy's: a golden luster both of time and of desire, the poet's own memory become part of history, lit by that same ironic, tender and rueful regard. And with The Unfinished Poems artfully brought into English for the first time, we have more of this magisterial poet–one of the towering figures of his time, and of ours–than ever before."

–Mark Doty, National Book Award—winning author of Fire to Fire

"Daniel Mendelsohn has afforded us the most informed as well as the most formally proficient versions of a Total Cavafy, even The Unfinished Poems now intorted into the canon. Finally we confront a great oeuvre whose 'body English,' secret or celebrated, we now know–thanks to Mendelsohn's passionate diligence–to be Required Reading."

–Richard Howard

"This book is one of the most exciting discoveries in recent memory.  All of us who care about literature are indebted to Daniel Mendelsohn for brilliantly bringing forward Constantine Cavafy's thirty Unfinished Poems, a splendid addition to our understanding of a poet whose work is lit by bright starry sparks of the eternal. The book completes Cavafy's scrupulously made, hauntingly beautiful work. I was thrilled to read it."

–Edward Hirsch



Get the latest updates about C.P. Cavafy
And go from well-read to best read with book recs, deals and more in your inbox every week.
And go from well-read to best read with book recs, deals and more in your inbox every week.
Dismiss
Thanks!
Something awesome is on its way.
Back to Top
Become a Member
Just for joining you'll get personalized recommendations on your dashboard daily and features only for members.
Find Out More
Join Now
Sign In
Success!
Your account has been created. Upload book purchases, access your personalized book recommendations, and more from here.