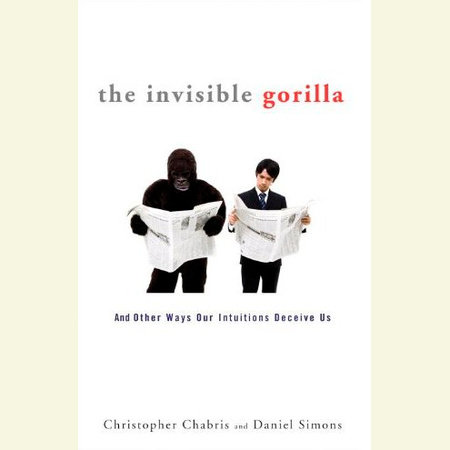 Best Seller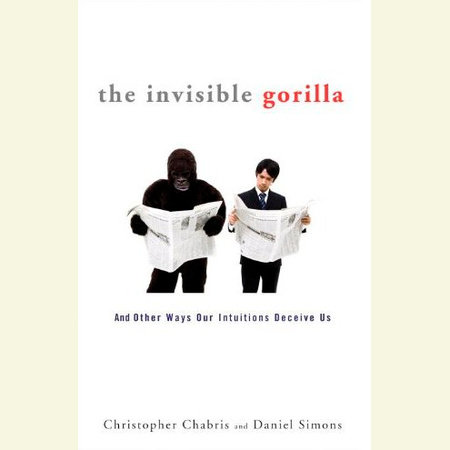 May 18, 2010
|
ISBN 9780307735768
|
561 Minutes
Buy the Audiobook Download:
YOU MAY ALSO LIKE
QUICK VIEW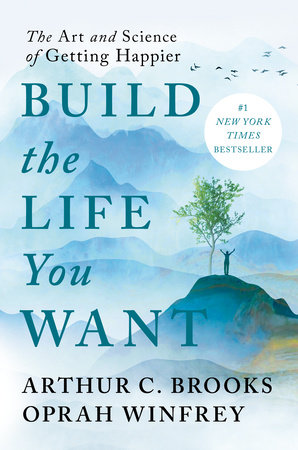 Build the Life You Want
Hardcover
$30.00
QUICK VIEW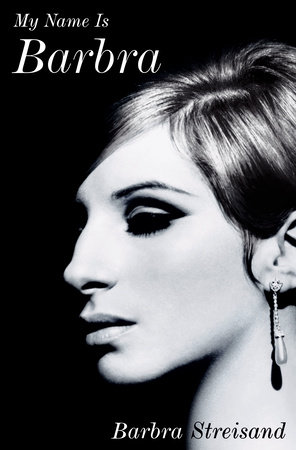 My Name Is Barbra
Hardcover
$47.00
QUICK VIEW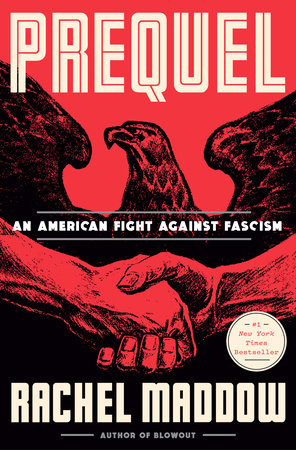 QUICK VIEW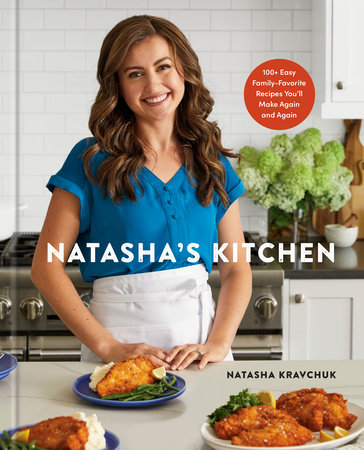 Natasha's Kitchen
Hardcover
$29.99
QUICK VIEW
Be Useful
Hardcover
$28.00
QUICK VIEW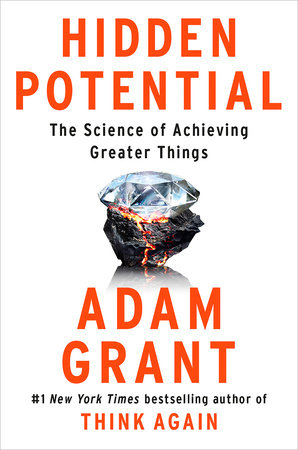 Hidden Potential
Hardcover
$32.00
QUICK VIEW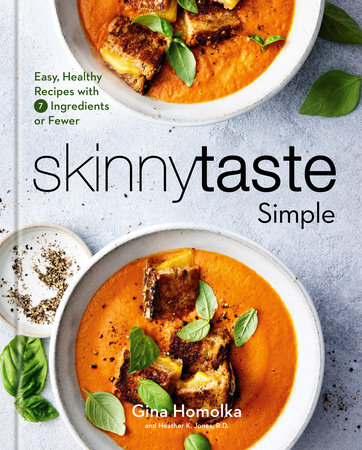 Skinnytaste Simple
Hardcover
$35.00
QUICK VIEW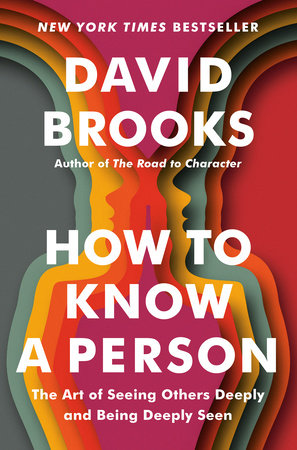 How to Know a Person
Hardcover
$30.00
QUICK VIEW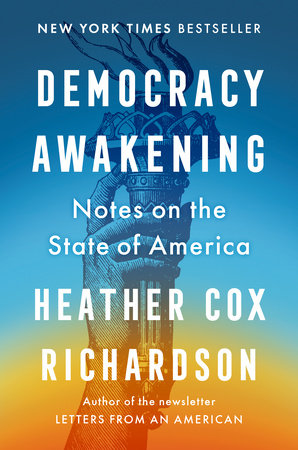 Democracy Awakening
Hardcover
$30.00
QUICK VIEW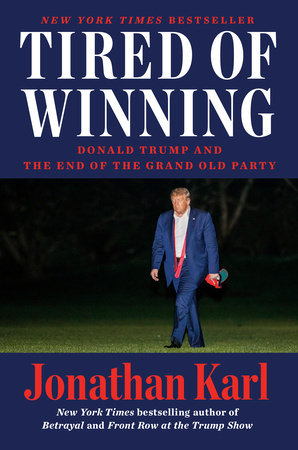 Tired of Winning
Hardcover
$32.00
Praise
"Packed with evidence from hundreds of scientific experiments, it's a persuasive, surprising and even amusing book that will have you rethinking the way you think you see the world …"–Fort Worth Star Telegram

"Engaging and humane…THE INVISIBLE GORILLA just might teach us to be more humble, understanding and forgiving."—New York Times 

 "As a thoughtful introduction to a captivating discipline, the book succeeds wonderfully… readers who heed the admonitions of Chabris and Simons may be rewarded with a clearer view of the world."- Wall Street Journal

"Thought-provoking, entertaining, educational and sobering, this book is a must read for those honest enough to realize they don't or can't, know it all."—El Paso Times

"Though Chabris and Simons threaten to pull the rug of reality itself from under us, their fascinating experiments and well-chosen examples keep our feet on the ground, perhaps even more than before."- SEED Magazine 

"If the authors make you second-guess yourself 10 times today, they've done their job."—Psychology Today

"THE INVISIBLE GORILLA is a humbling journey into the fallibility of our thinking … Chabris and Simons deliver a persuasive warning that intuition often fails us … it should be required for anyone convinced of the truth of such intuitive beliefs as the accuracy of eyewitness accounts of important events, the cause-and-effect relationship between vaccinations and autism, and the role of Mozart's music in making babies smarter."–Minneapolis Star Tribune

"THE INVISIBLE GORILLA is filled with fascinating and revealing experiments that call into question assumptions we have about our mental abilities and those of others…a must-read for anyone who wants to better understand how the mind works."- Associated Press

"The illusion of attention is one of the most important, surprising, and least known flaws in human thinking. This lucid book examines it in detail." — Nassim N. Taleb, author of THE BLACK SWAN

 "[An] engaging treatise on how our intuitions often lead us astray…Illustrated with eye-opening, often humorous examples." – Booklist
 
"A fascinating look at little-known illusions that greatly affect our daily lives…[THE INVISIBLE GORILLA] offers surprising insights into just how clueless we are about how our minds work and how we experience the world."–Kirkus Reviews

"Full of humor and insight, this book is enlightening and entertaining … Readers beware: your perception of everyday occurrences will be forever altered."–Library Journal 
 
"Entertaining and illuminating … We all have incredible confidence in the accuracy of our senses, and the tales they tell us about the world we live in. Through clever experiments and captivating stories, THE INVISIBLE GORILLA shows that our confidence is misplaced.  This book is a surprising guide to everyday illusions and the trouble they can steer us into."–Dan Ariely, New York Times bestselling author of PREDICTABLY IRRATIONAL
 
"From courtrooms to bedrooms to boardrooms, this fascinating book shows how psychological illusions bedevil every aspect of our public and private lives. An owner's manual for the human mind!"–Daniel Gilbert, Professor of Psychology, Harvard University, and New York Times bestselling author of STUMBLING ON HAPPINESS 
 
"Chabris and Simons' experiments have become classics, and their influence extends well beyond psychology, with implications for our understanding of consciousness and rationality. Having taught their research to my students at Harvard, I was eager to read THE INVISIBLE GORILLA, and the book did not disappoint."–Steven Pinker, author of HOW THE MIND WORKS and THE STUFF OF THOUGHT
 
"A riveting romp across the landscape of our psychological misperceptions.  Read this amazing book, but not while you are doing anything else.  It will change the way you see the world, and yourself.  With vivid examples, sneaky experiments, and everyday experiences, Chabris and Simons convincingly show not only that our minds play tricks on us, but also, more important, that we are — at our own peril — programmed to resist recognizing our own blindness.  In THE INVISIBLE GORILLA, you should expect the unexpected, to your very great delight.  If any work of social science could be a page-turner, this is it."–Nicholas A. Christakis, Professor, Harvard Medical School, and co-author of CONNECTED: THE SURPRISING POWER OF OUR SOCIAL NETWORKS AND HOW THEY SHAPE OUR LIVES
 
"Too often thinking is depicted in its extremes as the triumph or travesty of intuition. Chabris and Simons present a uniquely nuanced understanding of the power and pitfalls of perception, thought, and memory. This book will delight all who seek depth and insight into the wonder and complexities of cognition."– Jerome Groopman, M.D., Recanati Professor, Harvard Medical School, and author of HOW DOCTORS THINK
 
"A breathtaking and insightful journey through the illusions that influence every moment of our lives."–Richard Wiseman, author of QUIRKOLOGY: HOW WE DISCOVER THE BIG TRUTHS IN SMALL THINGS
 
"An eye-opening book. After reading THE INVISIBLE GORILLA you will look at yourself — and the world around you — differently. Like its authors, the book is both funny and smart, filled with insights into the everyday illusions that we all walk around with. No matter what your job is or what you do in life, you will learn something from this book."–Joseph T. Hallinan, Pulitizer Prize winning author of WHY WE MAKE MISTAKES
 
"Everyday illusions trick us into thinking that we see –and know more — than we really do, and that we can predict the future when we can't. THE INVISIBLE GORILLA teaches us exactly why, and it does so in an incredibly engaging way.  Chabris and Simons provide terrific tips on how to cast off our illusions and get things right. Whether you're a driver wanting to steer clear of oncoming motorcycles, a radiologist hoping to spot every tumor, or just an average person curious about how your mind really works, this is a must-read."– Elizabeth Loftus,  Ph.D, Distinguished Professor, University of California–Irvine, and author of MEMORY and EYEWITNESS TESTIMONY
 
"Cognitive scientists Chris Chabris and Dan Simons deliver an entertaining tour of the many ways our brains mislead us every day. THE INVISIBLE GORILLA is engaging, accurate, and packed with real-world examples — some of which made me laugh out loud. Read it to find out why weathermen might make good money managers, and what Homer Simpson can teach you about thinking clearly."–Sandra Aamodt, Ph.D., co-author of WELCOME TO YOUR BRAIN and former Editor, Nature Neuroscience
 
"THE INVISIBLE GORILLA is not just witty and engaging but also insightful. The authors offer a fascinating set of examples that show how poorly we understand the limitations of our own minds in business, medicine, law enforcement, journalism–and everyday life. Reading this book won't cure you of all these limitations, but it will at least help you recognize and compensate for them."
–Thomas W. Malone, author of THE FUTURE OF WORK and Founder of the MIT Center for Collective Intelligence
 
"In the long history of psychology a handful of experiments stand out as epochal in their impact on our understanding of human behavior—Milgram's obedience to authority shock experiments, Zimbardo's role playing prison experiment, Asch's conformity experiments, and Harlow's baby monkey experiments. In that league is the now-famous "gorilla" experiment by Christopher Chabris and Daniel Simons, demonstrating how blind we all are to objects clearly in our midst, and especially how unreliable eyewitness testimony is in any criminal investigation (or any other walk of life). THE INVISIBLE GORILLA should be required reading by every judge and jury member in our criminal justice system, along with every battlefield commander, corporate CEO, member of Congress, and, well, you and I…because the mental illusions so wonderfully explicated in this book can fool every one of us."–Michael Shermer, Publisher of Skeptic magazine, monthly columnist for Scientific American, and the author of WHY PEOPLE BELIEVE WEIRD THINGS
 
"It isn't often you come across a book that is rigorous but also witty, one that is sound science but also relevant to everyday life — but here it is! Clever, illuminating, by turns shocking and delightful, this book, if you take it to heart, will change a lot of your bad habits and could even save your life."–Margaret Heffernan, CEO and author of WOMEN ON TOP
 
"Wonderfully refreshing…THE INVISIBLE GORILLA makes us smarter by reminding us how little we know. Through a lively tour of the brain's blind spots, this book will change the way you drive your car, hire your employees and invest your money."
–Amanda Ripley, Senior Writer for Time magazine and author of THE UNTHINKABLE
 

And go from well-read to best read with book recs, deals and more in your inbox every week.
And go from well-read to best read with book recs, deals and more in your inbox every week.
Dismiss
Thanks!
Something awesome is on its way.
Back to Top
Become a Member
Just for joining you'll get personalized recommendations on your dashboard daily and features only for members.
Find Out More
Join Now
Sign In
Success!
Your account has been created. Upload book purchases, access your personalized book recommendations, and more from here.