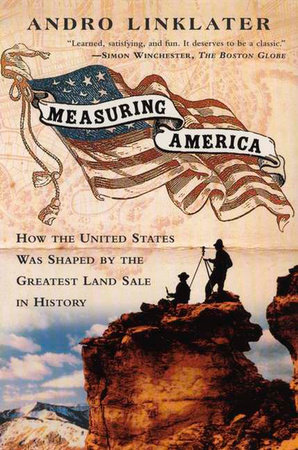 Measuring America
How an Untamed Wilderness Shaped the United States and Fulfilled the Promise ofD emocracy
By Linklater Andro

By
Linklater Andro
Best Seller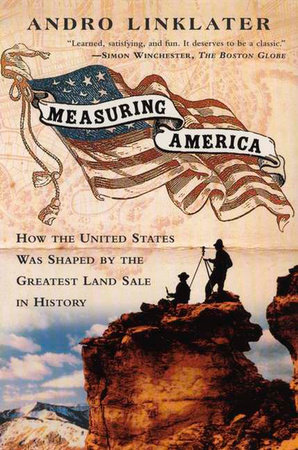 Sep 30, 2003 | ISBN 9780452284593
Buy the Paperback:
People Who Read
Measuring America

Also Read
Inspired by Your Browsing History
Praise
"[Linklater] has the talent not just to let us know how things work, but to make us want to know…A magical mystery tour that leaves the reader both mildly footsore and exhilarated by unexpected connections." —The New York Times
"What's great about history, when done well, is how even the most familiar topics, from the American Revolution to WWII, can be revisited again and again, not just to retell stories but to offer a fresh perspective. That is what Andro Linklater does in Measuring America." —USA Today
"Remarkable…Linklater traces with unusual elegance and a keen wit the epic story of measuring our nation, charting the process by which, with each length of the surveyor's chain, new states were literally bought into being." —Los Angeles Times
A
Table Of Contents
Measuring AmericaIntroduction

One: The Invention of Landed Property

Two: Precise Confusion

Three: Who Owned America?

Four: Life, Liberty, or What?

Five: Simple Arithmatic

Six: A Line Drawn in the Wilderness

Seven: The French Dimension

Eight: Democratic Decimals

Nine: The Birth of the Metric System

Ten: Dombey's Luck

Eleven: The End of Putnam

Twelve: The Immaculate Grid

Thirteen: The Shape of Cities

Fourteen: Hassler's Passion

Fifteen: The Dispossesed

Sixteen: The Limit of Enclosure

Seventeen: Four Against Ten

Eighteen: Metric Triumphant

Epilogue: The Witness Tree

Acknowledgments
Appendix: General Tables of Units of Measurement
Notes
Bibliography
Index
Back to Top