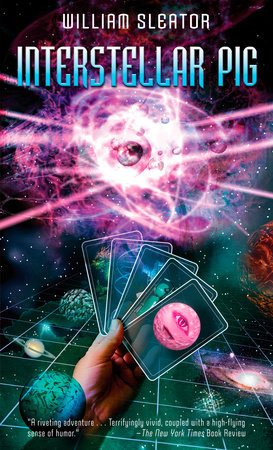 Interstellar Pig
By William Sleator

By
William Sleator
Best Seller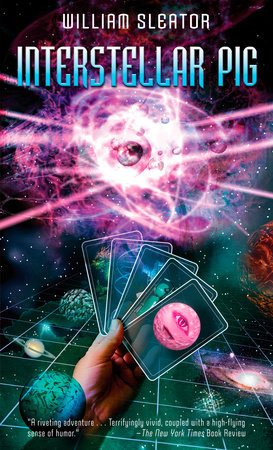 Mass Market Paperback
$7.99
Jun 01, 1995
*This title is not eligible to earn points towards the
Reader Rewards
program
Buy the Mass Market Paperback:
People Who Read
Interstellar Pig

Also Read
Inspired by Your Browsing History
Praise
Barney is all set to spend two weeks doing nothing at his parents summer house.  But then he meets the neighbors, and things start to get interesting.  Zena, Manny, and Joe are not your average folks on vacation.  In fact, Barney suspects they're not from Earth at all.  Not only are they physically perfect in every way, but they don't seem to have jobs or permanent addresses, and they are addicted to a strange role-playing game called Interstellar Pig.  As Barney finds himself sucked into their bizarre obsession, he begins to wonder if Interstellar Pig is just a game.
Back to Top