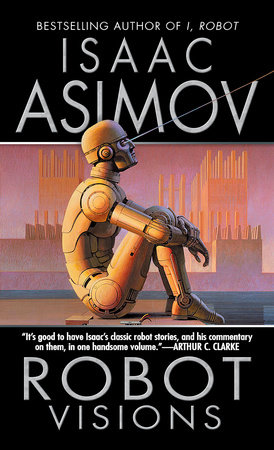 Robot Visions
By Isaac Asimov

By
Isaac Asimov
Best Seller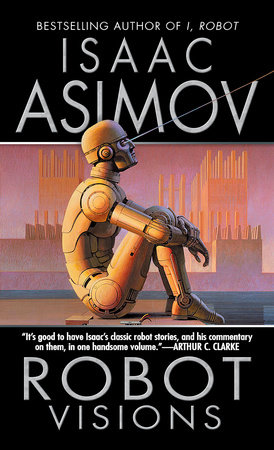 Mass Market Paperback
Mar 05, 1991
*This title is not eligible to earn points towards the
Reader Rewards
program
Buy the Mass Market Paperback:
People Who Read
Robot Visions

Also Read
Inspired by Your Browsing History
Praise
Praise for Robot Visions

"The earliest tales here, written from 1940 to 1960, remain among the most-loved in the field."—Publishers Weekly

"Robot Visions proves what we have suspected for decades: that Isaac Asimov's mind is far more creative and faster-working than any positronic brain."—Ben Bova
Table Of Contents
Introduction: The Robot Chronicles
Stories
Robot Visions
Too Bad!
Robbie
Reason
Liar!
Runaround
Evidence
Little Lost Robot
The Evitable Conflict
Feminine Intuition
The Bicentennial Man
Someday
Think!
Segregationist
Mirror Image
Lenny
Galley Slave
Christmas Without Rodney
Essays
Robots I Have Known
The New Teachers
Whatever You Wish
The Friends We Make
Our Intelligent Tools
The Laws of Robotics
Future Fantastic
The Machine and the Robot
The New Profession
The Robot as Enemy?
Intelligences Together
My Robots
The Laws of Humanics
Cybernetic Organism
The Sense of Humor
Robots in Combination
Back to Top