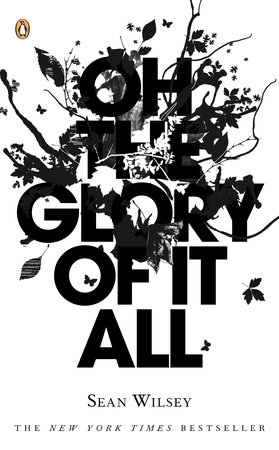 Oh the Glory of It All
By Sean Wilsey

By
Sean Wilsey
By Sean Wilsey

By
Sean Wilsey
By Sean Wilsey
Read by
Scott Brick
By
Sean Wilsey


Read by

Scott Brick




Best Seller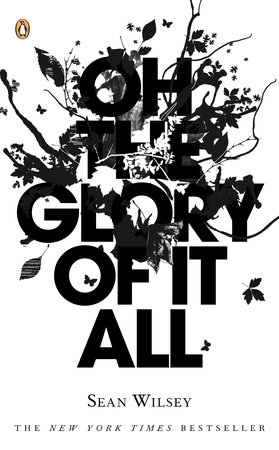 Apr 25, 2006 | ISBN 9780143036913
Buy the Audiobook Download:
People Who Read
Oh the Glory of It All

Also Read
Inspired by Your Browsing History
Praise
"The cliché 'truth is stranger than fiction' may well have been coined to describe Sean Wilsey's wild, wise, and whip-smart memoir." —Elle
"[An] irreverent and remarkably candid memoir about growing up in wealthy eighties San Francisco . . . rollicking, ruthless . . . ultimately generous-hearted." —Vogue
"A vivid mix of brio, self-awareness and sophistication . . . writing well is indeed the best revenge." —The New York Times Book Review
"Sean Wilsey's magnificent memoir spares no one but forgives almost everything; it's a kindly act of retribution that's sure to ring a bell with any adult survivor of parental narcissism. A bell, hell. Oh the Glory of It All becomes a veritable carillon of remembered pain, never once losing its wise and worldly sense of humor. I couldn't stop reading the damn thing." —Armistead Maupin
"Exuberant, honest, and unforgettable. Wilsey shows that great privilege doesn't guarantee bliss, but also doesn't preclude it. I'm glad he survived this odd/epic youth and emerged from it such a sane, generous, and funny narrator. My only regret is that he's not older than he is, since there would be more to read." —George Saunders
"[A] startlingly honest tale…. the writing is vivid, detailed, deep, and filled with fresh metaphors." —Publishers Weekly
"Honest to a fault, richly veined with indelible images: a monumental piece of work." —Kirkus Reviews
Table Of Contents
Prologue: Excess!

Part One: Useless Emotion

One: Mom
Two: Divorce
Three: Dad
Four: Dad and Dede
Five: Dede
Six: Every Other Week
Seven: Peace
Eight: Dad's House

Part Two: Useless Education
Nine: St. Mark's
Ten: Woodhall
Eleven: Skateboarding
Twelve: Sex
Thirteen: Cascade

Part Three: Repetition
Fourteen: Destruction
Fifteen: Corruption
Sixteen: Redemption

Part Four: Resolution
Seventeen: Butter
Eighteen: Scraped Over Too Much Bread
Back to Top