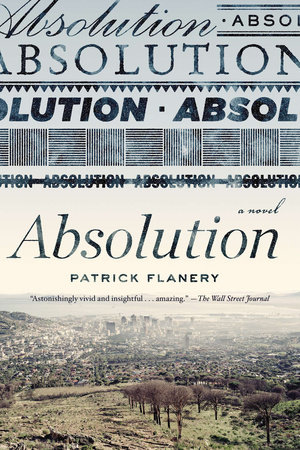 Absolution
By Patrick Flanery

By
Patrick Flanery
By Patrick Flanery

By
Patrick Flanery
Best Seller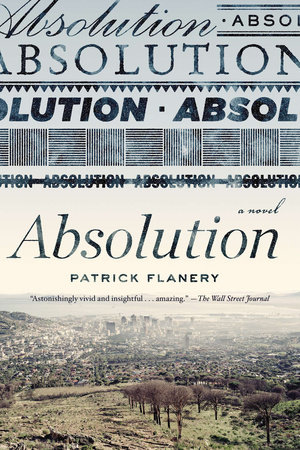 Paperback
Apr 02, 2013 | 432 Pages
People Who Read
Absolution

Also Read
Inspired by Your Browsing History
Praise
"[An] uncommonly thought-provoking first novel…richly imaginative… Patrick Flanery is an exceptionally gifted and intelligent novelist and he is just getting started."—Philip Gourevitch, The New Yorker

"Flanery has talent to spare, and he's a talent to keep an eye on."—Alexandra Fuller, The New York Times Book Review

"A riveting portrait of a country, a culture, and two individuals who've waited a lifetime to confront each other—and confront themselves."—O, The Oprah Magazine

"With a sure grasp . . . [Flanery] manages to navigate his narrative through twists and turns and stunning revelations that cast new light on characters and situations already delineated with insight and subtlety."—The Wall Street Journal

"Flanery is a talented prose stylist, and he deserves comparison to big names like Philip Roth and Margaret Atwood. This is a complex and ambitious novel in a grand tradition, that dares to ask questions about censorship, memory, and political responsibility, all while maintaining a very human story of loss and forgiveness at its core. South Africa and its many familiar contradictions have gone under-represented in American literature, but this impressive book will go a long way towards amending that deficit."—The Daily Beast
"Absolution serves as proof, if any were needed, that a novel can be both unashamedly literary and compellingly readable – Man Booker judges, take note."—The Financial Times
"Absolution is a beautifully crafted novel. . . . [Flanery's] novel has some obvious similarities to works by South African authors, notably Nadine Gordimer and J.M. Coetzee. Yet Absolution is no pastiche. Flanery's writing is graceful and rich in imagery. The novel moves like a thriller: The reader will be eager to discover how much Sam and Clare recall. At the same time, it explores complicated issues such as the impact of violence and the long-term effects of apartheid with an ethical gravity. Absolution is a must read for anyone interested in South Africa, or in literary fiction of the finest kind."—Bookpage
"Patrick Flanery's debut novel costructs a mosaic of South Africa . . . as powerfully described here as in any book by JM Coetzee or Damon Galgut. . . . This is an exceptionally intelligent, multi-layered novel encompassing politics, history, a gripping storyline, and complex characters. It has absorbing depictions of grief, guilt, parenthood, and sibling rivalry, and is beautifuly written. The prose is lucid and strong, scenes of crime are full of suspense, and time and again phrases haunt with their imagery. . . . 
Absolution
is an exceptional book."—
The Independent
"The wonder of this outstanding first novel is that Flanery weaves the stories together with assurance and craftsmanship, digging underneath many received ideas about the old and new South Africa."—
The Times
(UK)
"At a time of intense media focus on global political protest, Patrick Flanery's sophisticated debut explores the personal and political legacy of such action in South Africa. . . . Wriggling with secrets, the gripping narrative swings back and forth between Eighties apartheid . . . and the South Africa of today: a pretend paradise of 'luxury bunkers,' panic buttons in the bedroom, and simmering interracial mistrust. . . . Setting the tale in South Africa is inspired, allowing Flanery to play insightful games with ideas of self-deception and amnesty. The prose surges with enjoyable debate about the slipperiness of truth, the nature of forgiveness, and whether fiction is more honest than nonfiction. . . . The novel [has a] satisfying emotional heft."—
Sunday Telegraph

"Patrick Flanery is an extraordinary new writer and
Absolution
shines a light on contemporary South Africa and the long shadow of apartheid, the elusive nature of truth and self-perception, and the mysterious alchemy of the creative process.
Absolution
is a debut of great strength and power."—
GQ
(UK)
"Compelling . . . At times, Flanery's prose evokes Graham Greene. . . . A literary thriller whose writing is consistently first class."—
The Observer

"A taught literary thriller set in South Africa . . . [
Absolution
is] a very clever, beautifully written book."—
The Daily Mail 


"[Sam's] attempts to untagle the past and sort through the blurring of memory are masterfully handled by Flanery, who writes with a confidence and erudition that belie his young age."—
The Daily Telegraph
"Told from alternating points of view, the novel shifts from unsettled present to bloody past, from today's fractured economic and social environment to the historic struggle to end apartheid. . . . Flanery has constructed a haunting labyrinth of mirrors, fact reflecting remembrance, lie reflecting evasion. Complex in theme, complex in narrative, this is a masterful literary exploration of the specter of conscience and the formidable cost of reconciliation."—Kirkus (starred)
"Patrick Flanery is an extraordinary new writer. Absolution is smart, moving, and provocative, a rare combination of page-turner and literary triumph. More than a book about South Africa, this is a book about the hunt for the truth, a hunt that is as universal as it is essential.  Utterly captivating, this is without a doubt one of the best books I've read in a long while."—Steven Galloway, author of The Cellist of Sarajevo
 "One rarely encounters such a confident first novel as Absolution. Patrick Flanery arrives on the scene wholly formed: a writer of superb self-confidence, depth of insight, and resolute clarity.  His is a beautifully written piece of fiction, a major accomplishment."—Jay Parini, author of The Last Station and The Passages of Herman Melville
Back to Top