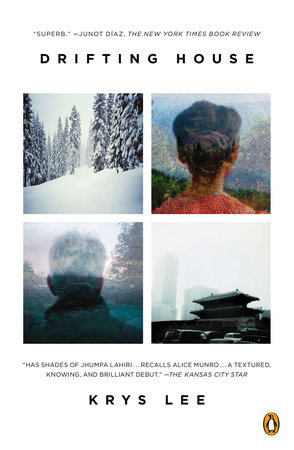 Best Seller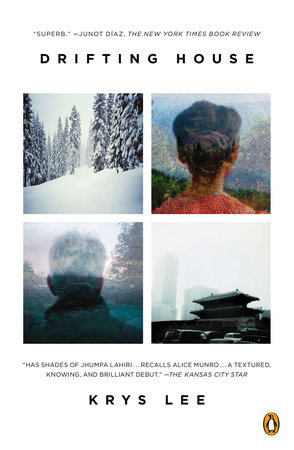 Dec 24, 2012
|
ISBN 9780143122937
YOU MAY ALSO LIKE
QUICK VIEW
A Good Fall
Paperback
$16.00
QUICK VIEW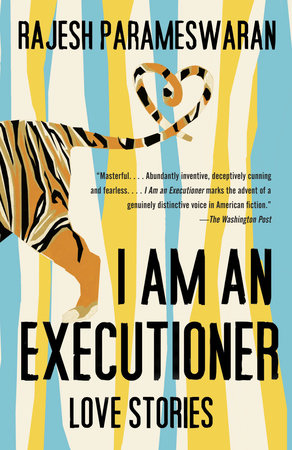 I Am an Executioner
Paperback
$16.00
QUICK VIEW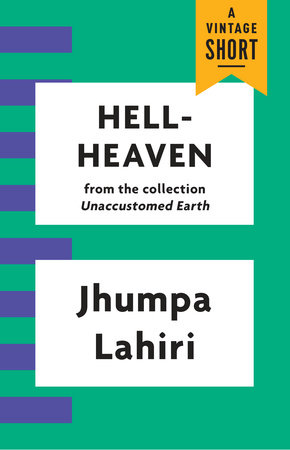 QUICK VIEW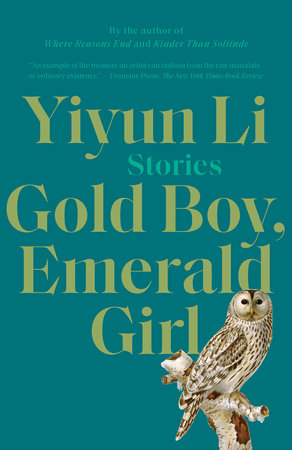 Gold Boy, Emerald Girl
Paperback
$17.00
QUICK VIEW
A Perfect Stranger
Paperback
$19.00
QUICK VIEW
The Shivering
Ebook
$0.99
QUICK VIEW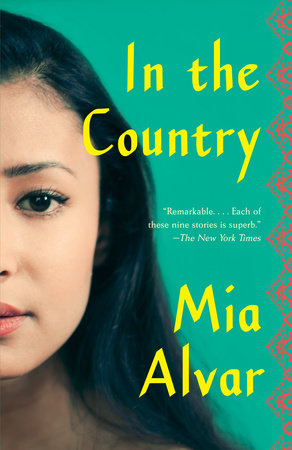 In the Country
Paperback
$17.95
QUICK VIEW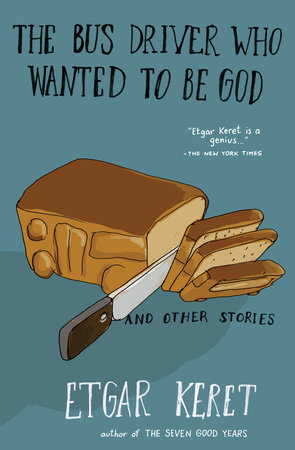 The Bus Driver Who Wanted To Be God & Other Stories
Paperback
$16.00
QUICK VIEW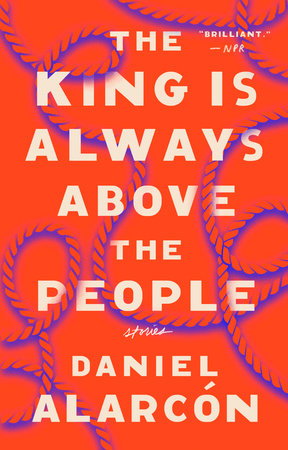 The King Is Always Above the People
Paperback
$17.00
QUICK VIEW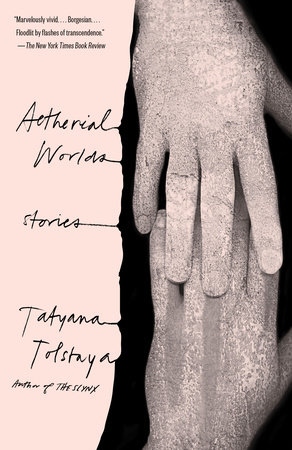 Aetherial Worlds
Paperback
$16.00
Praise
"In nine haunting tales, this Korean-born author . . . writes of the psychological fallout from Korea's troubled history and the toll on families living in a fractured world. . . . The metaphor of the drifting house serves as an apt, unifying roof over these harrowing, tragic stories about unmoored characters who find themselves neither here nor there. Lee . . . is well on her way to a promising literary career." —NPR.org


"When reading the stories of debut author Krys Lee's Drifting House, the simplicity and restraint of the writer come to the fore: declarative sentences, no fulsome descriptions despite the exotic locales of some of her stories. It is in this quiet confidence that the true strangeness and beauty of the work can emerge. . . . It is the cool telling that allows the tectonic plates of history, social forces and circumstances to move beneath these stories, conveying the feeling that something urgent and profound is at stake, beyond the lives of these striving, damaged and unforgettable characters." —Marie Myung-Ok Lee, San Francisco Chronicle
"This powerful debut collection takes an unflinching look at the reality of life in Korea. . . . Lee plumbs the darkness on both sides of this divided nation. . . . Hers is a unique approach. . . . By showing these authentic, everyday people at dramatic and pivotal moments, Krys Lee strips them to the core of their humanity. Her vision is a solemn one, but an important one too." —
Financial Times
"Krys Lee . . . is already a precise stylist and an unflinching observer of the unfortunate lot of her compatriots, those who stay [in Korea] and those who make it to the States. . . . In the best stories, like the tragic yet luminous 'A Small Sorrow,' the story of a flawed marriage and an artistic rivalry, Lee's psychological acuity is empathetic under its unsentimental portraiture."
—The Minneapolis Star Tribune
"
Drifting House
has shades of Jhumpa Lahiri's
Unaccustomed Earth
in its rendering of split cultural identities. But even more, it recalls Alice Munro's
Too Much Happiness
, holding beauty and brutality in an elegant equipoise. . . . In her textured, knowing and brilliant debut, Lee tells hard truths, tenderly."
—The Kansas City Star
"If there's one thing Krys Lee knows how to do it's use history and culture as the boards and backdrop of a narrative while allowing her characters to take centre-stage. . . . The two finest stories in the collection, 'Drifting House' and 'The Believer,' achieve extraordinary feats within a few pages— murder, madness, haunting, loss of faith and more."
—The Guardian (London)
"Insightful. . . . A keen observation of the layers of Korean society the past few generations, and of the dualities that have shaped the peninsula and its people. . . . The collection is at its best in exploring the duality of past and future, of memory and hope. And it is often at its best. . . . A part tragic and part nostalgic perspective of modern Korea."
—The Pittsburgh Post-Gazette
"
Drifting House
offers a rare look at how damaging politics takes a personal turn, undermining even what we are able to call home. . . . The greatest strength of these nine stories is Lee's ability to locate them in the strange and brutal dimensions of lives distorted by dictatorship, exile, expatriation, and even hunger. Her stories also slide through the quiet violence of divorce, loneliness, parenthood, and erotic attraction. . . . Lee is a patient storyteller with a distanced, mostly omniscient point of view. Such a sweeping, plain-style narration is essential for lacing together a collection that unfolds in three countries. The even tone lifts these stories out of melodrama and turns them instead into pristine things that are as unsparing as they are compassionate."
—The Daily Beast



"Identity, loneliness and survival haunt Drifting House, Krys Lee's debut collection of short stories. . . . Ms Lee has a natural gift for storytelling and her writing displays a rare clarity. The dark images embedded in these stories reveal a world ravaged by pain and conflict, and explore what drives human beings at their most primordial."
—The Economist
"If you are a short story lover, a reader who isn't afraid of true things, a person who knows every other person around them hides multitudes of both light and dark secrets, read
Drifting House
."
—The Seattle Post Intelligencer
"However dark their fates might be, Lee blesses her characters with passions forged from the flames of suffering. The survivors of
Drifting House
are those who dare to find their salvation in small moments of beauty and connection, who have endured great losses, but pick themselves up and keep moving forward. . . .
Drifting House
reminds us of the illumination that comes from recognizing the shakiness of the ground under our feet. We tell ourselves that we are in control of our stories, but we never are. Lee's survivors know the truth: Control isn't possible. Once we accept that, we take our first, small steps toward grace."
—Heather Havrilesky, The Los Angeles Review of Books
"Stunning. . . . There is a stark beauty to Lee's writing.
Drifting House
offers a poignant glimpse into lives divided by history. . . . If you were to substitute the copious
soju
(a strong Korean spirit similar to
sake
) consumed here for bourbon, this could be Raymond Carver."
—The Daily Telegraph (London)
"As they sift through the emotional wreckage left by civil war, political brutalities, financial collapse, and the prosaic details of getting by in places they're unwelcome, the individuals in
Drifting House
reach for resilience amid nearly unimaginable hardship. Lee, who splits her time between South Korea and the United States, is an empathetic chronicler of a perpetually displaced people, writing with the immediacy of someone who has lived their experience."
—SF Weekly
"What wonderful and haunting worlds Krys Lee illuminates—a goose for a goose father, a sympathetic wife made bold by her husband's infidelity—all facets of a Korea and a Korean America made new by this exciting writer's entrancing vision."
—Janice Y. K. Lee, author of New York Times bestselling The Piano Teacher
"Impressive. . . . The moral battle between good and evil that resonates through this collection reminds the reader of much of Flannery O'Connor's short fiction."
—Asia Literary Review
"Krys Lee has written a book of unforgettable stories, each one building on the other to create a complex, moving portrait of contemporary Korea and its diaspora. She guides us surely through the fallout of war, immigration, and financial crisis, always alert to the possibility of tenderness, transcendence, and even humor along the way. Lee is a writer who really understands loneliness, but her voice is so appealing, and her perceptions so wise, that we feel all the less lonely for knowing her characters and experiencing their lives."
—Sarah Shun-lien Bynum, National Book Award finalist; author of Ms. Hempel Chronicles
"Set in both America and Korea, these are subtle, haunting stories that explore the lives of people caught between two cultures."
—The Sunday Times (London)
"Almost every story in Krys Lee's collection
Drifting House
pulls you in, and begins to work with you as patiently as a novel. A bit of deft characterization here, a subtle pull at your sympathies there, and twenty pages pass quickly by."
—The Seattle Star
"
Drifting House
. . . lays bare [the] wounds of Korea and draws the reader into this fractured world. . . . Krys Lee does not work on a small canvas, and her vision and imagination startle and shock."
—The Washington Independent Review of Books
"Krys Lee's fascinating stories take place in gaps in the world, the surreal places that are in fact reality for her Korean characters, both at home and abroad. In those interstices there is horror and humor; there is sometimes haunting sadness, and there is on occasion grace."
—Jane Hamilton, New York Times bestselling author of A Map of the World and The Book of Ruth
"Affecting stories about the conflicts between Korean and American culture. . . . Lee writes with a clarity and simplicity of style that discloses deep and conflicting emotions about cultural identity."
—Kirkus Reviews (Starred Review)
"Breathtaking debut. . . . Readers in search of exquisite short fiction beyond their comfort zone—groupies of Jhumpa Lahiri … and Yoko Tawada—will thrill to discover
Drifting House
."
—Library Journal (Starred Review)
"Sometimes, with luck, passion, and great skill, fiction accomplishes things nothing else can, things of magical and abiding significance. Krys Lee's debut story collection is such a book.
Drifting House
is important for its heartbreaking depiction of the often horrifying plight of North and South Korean immigrants struggling to find dignity and self-definition in their new lives. It introduces us to a subject as old as human struggle itself, and a powerful new writer of highly lyrical gifts."
—Philip Schultz, Pulitzer Prize–winning author of Failure
"A shimmering, variegated collection. . . . Masterful. . . . Lee reminds readers . . . that hardship is worth paying attention to, not just for the empathy it draws forth, or for the strength found in characters who manage to come out on the other side, but for its ability to connect people across time and cultures."
—BookBrowse
"Krys Lee's debut collection literally takes your breath away in its unflinching portrayl of displacement. . . . Even in her darkest, most startling depictions, Lee is full of grace."
—Pop Culture Nerd
"[An] excellent debut. . . . Lee explores and highlights several aspects of Koreans and Korean Americans that are never discussed outside of the confines of those cultures. . . . Lee manages to accomplish a massive task: to explore modern Koreans and their place in both the U.S. and at home, in Seoul. Lee herself straddles both of these cultures, and proves to be a worthy ambassador for both."
—Hyphen
"Elegant."—
Kansas City Star
Get the latest updates about Krys Lee
And go from well-read to best read with book recs, deals and more in your inbox every week.
And go from well-read to best read with book recs, deals and more in your inbox every week.
Dismiss
Thanks!
Something awesome is on its way.
Back to Top
Become a Member
Just for joining you'll get personalized recommendations on your dashboard daily and features only for members.
Find Out More
Join Now
Sign In
Success!
Your account has been created. Upload book purchases, access your personalized book recommendations, and more from here.