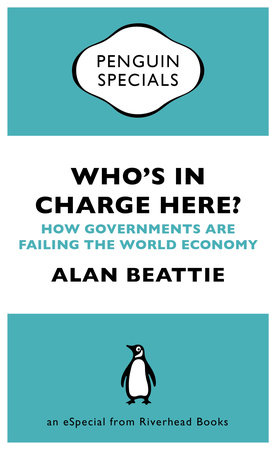 Who's in Charge Here?
How Governments Are Failing the World Economy (an eSpecial from Riverhead Books)
By Alan Beattie

By
Alan Beattie
Best Seller
Inspired by Your Browsing History
Table Of Contents
1.Introduction 2.How many divisions has the Pope got? 3.Partisan paralysis and polder politics 4.Brics without straw
5.
What is to be done?
Back to Top