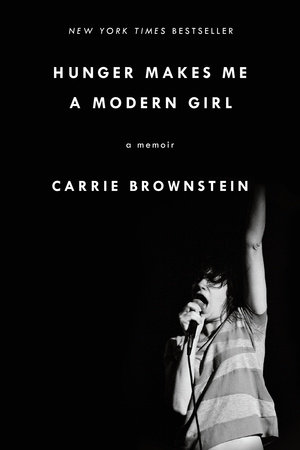 Hunger Makes Me a Modern Girl
Best Seller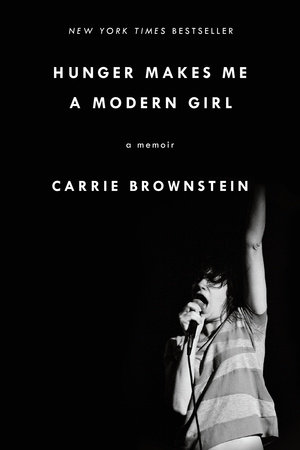 Oct 25, 2016
|
ISBN 9780399184765
Buy the Audiobook Download:
YOU MAY ALSO LIKE
QUICK VIEW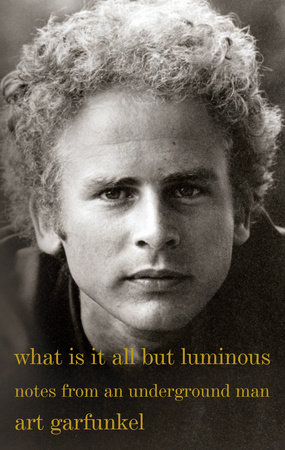 What Is It All but Luminous
Paperback
$20.00
QUICK VIEW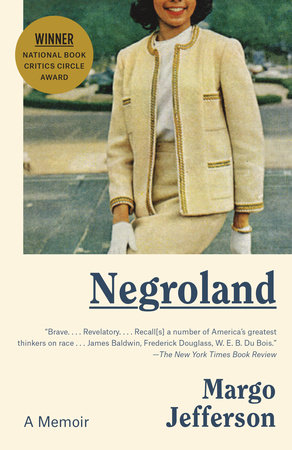 Negroland
Paperback
$19.00
QUICK VIEW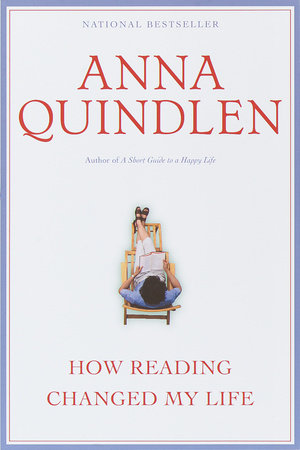 How Reading Changed My Life
Paperback
$12.00
QUICK VIEW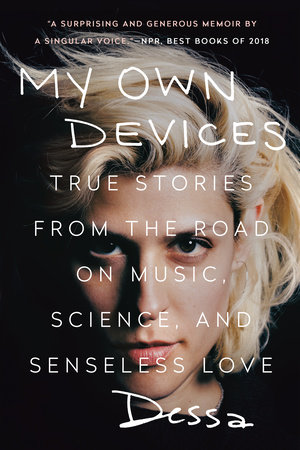 My Own Devices
Paperback
$17.00
QUICK VIEW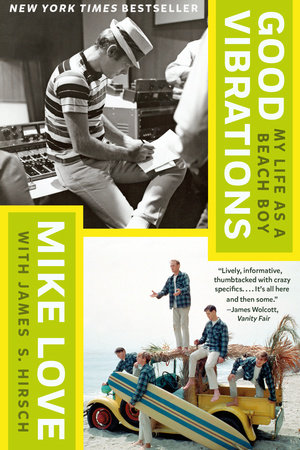 Good Vibrations
Paperback
$18.00
QUICK VIEW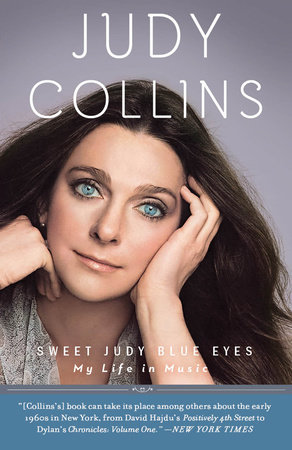 Sweet Judy Blue Eyes
Paperback
$16.00
QUICK VIEW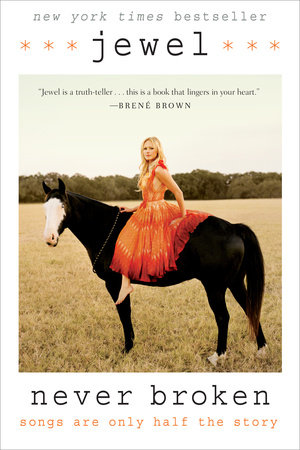 Never Broken
Paperback
$20.00
QUICK VIEW
Patti LuPone
Paperback
$16.00
QUICK VIEW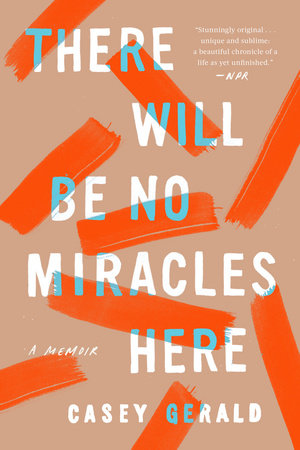 There Will Be No Miracles Here
Paperback
$18.00
QUICK VIEW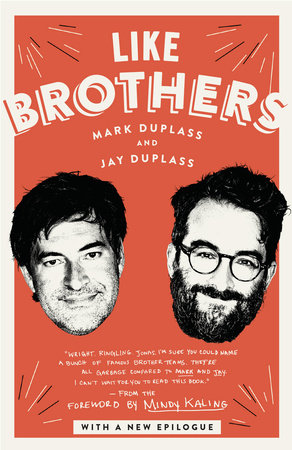 Like Brothers
Paperback
$18.00
Praise
"In the vast library of recent rock memoirs… Ms. Brownstein's may be the one that most nakedly exposes its author's personality."—The New York Times

"Carrie Brownstein writes the way she plays guitar, with raw honesty, passion, and great humor in Hunger Makes Me a Modern Girl."—Vanity Fair

"A memoir that's both candid and brave, and a powerful tribute to the power of music to heal, to connect, to break you down and then make you whole again……Brownstein's music has always helped people feel like they really do belong somewhere, and her wonderful memoir does the same thing." – NPR

"Meet your fierce and funny new comrade-in-arms. [Brownstein] takes us on a backstage tour of her life, from quirky kid-dom to angsty teen-dom to the feminist subculture of the riot grrl scene to not quite superstardom… Chronicling Sleater-Kinney's tumultuous history and her own volatility – the tours that electrified fans, one brutal, ballsy concert at a time; the anxiety that often plagued her—Brownstein illuminates the euphoric highs and crushing lows of a life spent both on the fringes and in the spotlight."—O, The Oprah Magazine

"[Hunger Makes Me a Modern Girl] is earnest, endearing, at times angry, critical, confessional, raw… [it's] the compelling chronicle of a born performer, from fandom to stardom… The richness of the writing ensures that Hunger will satisfy die-hard Sleater-Kinney fans as well as those who've never heard a note." —Kirkus Reviews 

"Brownstein is as nimble, articulate, and honest a writer of literary nonfiction as she is a musician, actress, and cultural critic."—Vogue.com

 "A sharp, emotionally intimate new memoir."—People

"[Brownstein's] honesty is disarming, and buoyed by the same dry wit that makes her scenester-lacerating IFC series Portlandia so good. That's how she artfully manages to transcend the backstage tropes of the rock-bio genre, and why Hunger should become the new handbook for every modern girl (and yes, boys, too) looking for the courage to pursue a life less ordinary." –Entertainment Weekly

"A stand out memoir… A journey to self-possession and a portrait of an era." –Vogue

"She can play, but man, can Carrie Brownstein write…Her blazing memoir is lit by the same flair for adventure, fearless inquiry, and honesty that mark her gritty licks and trenchant vocals."—ELLE

"Hunger doesn't try to enumerate every hat she's ever worn, only what emboldened her to keep experimenting."—TIME Magazine

"Solid musings from the Portlandia star/feminist punk hero." —Cosmopolitan

"Brownstein in an American indy culture avatar — funny, smart and always on point." —Los Angeles Times

"Brownstein's writing is strongest when she describes the passion and sheer joy she experiences connecting with music." —BUST Magazine

"(Brownstein) peels away any residual glamor and mythology of the Riot Grrrl movement and tells her tale of suburban upbringing and liberation."—Newsweek

"Modern Girl offers a stark look at the strain that touring life took on Brownstein; she talks openly about her battles with depression and anxiety, including a difficult-to-read account of her nervous breakdown, which ultimately ended the band."—Paper Magazine

"Life on tour isn't all rock 'n' roll fantasy, as Sleater-Kinney icon and Portlandia cocreator Carrie Brownstein attests in her corrosively honest, impossible-to-put-down memoir, Hunger Makes Me a Modern Girl—both a journey to self-possession and a portrait of an era, as indelible as one of her songs."—Vogue.com

"In her new memoir, [Brownstein] tells the story of how she found salvation in music." —Out Magazine

 "To find her calling, Carrie is going to experience hard work, sacrifice, and independence that makes her thrive." —Buzzfeed

 "Revealing and raw." —The Daily Beast

"Few reign power and femininity like Brownstein whose haunting vocals and soul punching lyrics leave listeners rattled, in a good way, the way only truly great music can — something Hunger Makes Me a Modern Girl is bound to do as well." —Bustle

"[Brownstein] is an incredible observer, with a gift for phrases and imagery and making sense of memory… it's not hard to predict that Brownstein's book will go beyond the usual rock-star victory-lap and turn out to be one of the wisest and most poignant memoirs in quite a while."—Salon

 "[A] moving story about Brownstein's life before, during, and after the rise of America's greatest rock band." —Flavorwire

"Brownstein writes with an impressive level of self-awareness and wry humor, even when she's tackling difficult moments in her life." —Refinery29

"The Sleater-Kinney guitarist, writer, and Portlandia and Transparent actress has always been curiously eloquent. That quality has become obvious over the course of eight albums with bandmates Corin Tucker and Janet Weiss… and now in her refreshingly forthright new memoir, Hunger Makes Me a Modern Girl."—SPIN

"Brownstein's Modern Girl offers a lot of value for a wide range of readers. Music historians get a first-hand POV of one of punk rock's most interesting scenes, aspiring artists will take away Brownstein's mandatory perspective and casual readers get a damn fine read."—Paste Magazine

"Sleater-Kinney guitarist Carrie Browstein debunks the nostalgic clichés of rock-star life on the road. Instead, she candidly recounts the panic attacks and stress-induced shingles she experienced on tour." —The Cut

"Hunger is a testament to the fact that the transient and permanent are, in fact, intertwined."—The Jewish Daily Forward

"Sleater-Kinney's Carrie Brownstein will make you laugh and cry in Hunger Makes Me a Modern Girl…A hunger to be noticed, a hunger to perform and a hunger to be loved are clear motivators for Brownstein as she looks back on her childhood at the start of her entirely self-written and often funny book." –NY Daily News

"Engrossing… For fans of Sleater-Kinney, it's immensely compelling, particularly because Brownstein writes crisply, insightfully, and without vanity… Brownstein's memoir shows that she can keep a secret. More important, it shows how compelling she is when she opens up."—The A.V. Club

"[Brownstein's] writing is sharp, erudite, and witty, and it makes Hunger my favorite music memoir since Just Kids… [it] arrives at a moment of unprecented reverence for the feminist rock memoir." —Pitchfork

"Carrie Brownstein is the legendary guitarist in Sleater-Kinney, one-half of the comedic genius team responsible for "Portlandia" and, now, in a move that surprises no one, a brilliant memoirist." –Spectrum

"Sleater-Kinney guitarist and 'Portlandia' co-creator Carrie Brownstein's reflections on performance and community will move and shake you." —Huffington Post

"Brownstein's a great writer and Hunger is a smooth, electric read. She carries a lot of humor and gentle self-deprecation throughout the work."—Consequence of Sound

"Honest and irreverent, Brownstein shows herself to be a talented rock journalist and memoirist without losing the intelligence and humor her fans have come to expect."—Nordstrom Blog The Thread

"Sometimes it's nice to love a band just for their songs, without concern for their backstory, but when you get a chance to know where one of your all-time favorites comes from, and written in such a way where it feels like you've dived into a pool and like a cartoon, the whole world changes around you, it would be a crime not to indulge. Spend some time with Carrie, it'll be totally worth your while."—Lenny Letter

"Carrie strikes a great balance of fond reminiscing and truthful (sometimes regretful) memories spent on the road, in the recording studio and moments of humility in her youth."—AfterEllen

"[Brownstein's] memoir, looking back on those formative years with the band, offers the kind of intimacy and insight fans and enthusiasts will eagerly devour."—Biographile

"This portrait of a life lived above the realm of daily concern may be accurate if you're a Rolling Stone or Beyonce, but the truth, for most moderately successful musicians, is that rock 'n' roll is mostly about hard work, uncomfortable sleeping arrangements, and a lot of carrying your own instruments. Which is why Carrie Brownstein's new memoir, about her years with the band Sleater-Kinney, is so welcome."—Biographile

"What would it be like if all your dreams come true? For Carrie Brownstein, who grew up in the Riot Grrrl movement in the Pacific Northwest, they did: She started out playing in countless punk bands until settling on one with her BFF and romantic partner, Corin Tucker, which they eventually turned into the best rock band of all time, Sleater-Kinney. In Hunger Makes Me a Modern Girl, Brownstein recounts her time before worldwide fame, what Riot Grrrl meant to her as a young woman searching for her voice, and how rock 'n' roll saved her life."—Cosmopolitan.com

"In this dynamic memoir, Sleater-Kinney's Carrie Browstein tells her story of coming up through the 1990s feminist punk scene of the Pacific Northwest. Her portrait is vivid, transporting readers back to the intimate moments that sowed her own roots, and made her the cool-girl icon she is today. Brownstein is honest, funny, and, well, everything you want her to be." —Bustle

"Carrie Brownstein is brilliant and hilarious in Portlandia, and iconic as the singer for punk-rock band Sleater-Kinney, but her memoir Hunger Makes Me A Modern Girl reveals a more raw and vulnerable side to her." —Bustle

"From her rocky childhood to becoming part of the feminist punk-rock movement to her days as a comedic writer and actor, Brownstein brings us into the most intimate moments of her life."—First Slice

"For decades, the guitarist for the legendary Sleater-Kinney has been celebrated for her unapologetic queer politics and general bad-assery. When she became the co-creator and star of the IFC comedy series "Portlandia," we were introduced to her slippery wit as well. Her new memoir unveils a third Brownstein: a melancholy, intellectually rigorous introvert who's been musically unpacking the concept of family ever since her suburban Washington childhood fell apart." —WordandFilm.com


"Brownstein has written an absolute love letter to music, a gift to Sleater Kinney fans, and above all, an expertly crafted memoir."—Lambda Literary

"Brownstein has insightful things to say about growing up with a closeted gay dad and an anorexic mom, about how the creative process works, about the 'performance' of the audience at a concert, about the punk aesthetic."—Newsday

 "A performer through and through, she translates her story to the page with characteristically blunt humor and observational prowess." —Village Voice

"Brownstein is both an icon of pop culture and an astute observer of it." —The Boston Globe

"Carrie Brownstein's local history as part of Sleater-Kinney is, for many of us, our own—and she has long been an articulate and funny and intelligent voice behind piercing guitar that left tatters behind."—Willamette Week

"Brownstein has a story to tell, and it doesn't include satirical sketches about a certain element of local culture… What Brownstein does instead is open a window into her turbulent, creative Northwest life."—The Oregonian

"For Sleater-Kinney fans, [Hunger Makes Me a Modern Girl] is an absolute must… The author writes focused and uncluttered prose, choosing the best, most telling details, as she recounts stories that show what it means to perform for the first time and what it means for a woman to be both a fan and a star in a staunchly male-dominated world. …It's revealing and riveting. On the page as in her songs, Brownstein finds the right words to give shape to experience."—Kirkus starred review

"A candid look at life in rock and roll in a deeply personal and revealing narrative of her life in music, as ardent fan, pioneering female guitarist, comedic performer on TV's Portlandia, and luminary in the independent rock world." —Publishers Weekly

"[Brownstein's] memoir delivers on all counts, offering a sharp-eyed tale of a singular time in music and culture… A strong, engaging pop culture memoir: personal detail, a little dish, and a well-written look at what made the music, and the culture that spawned it, matter." –Library Journal starred review

"Brownstein flips easily from brainy ruminations on nostalgia, fandom, and record labels to trenchant stories about sexism, music journalism, and how a soy allergy—not drugs or alcohol—brought her to her knees on tour… her vivid Sleater-Kinney stories and descriptions of their albums are downright irresistible. Sleater-Kinney fans went nuts late last year when the trio broke their years-long hiatus, and Brownstein's memoir will give them more to salivate over."—Booklist

"[Brownstein] looks back with a healthy balance of romanticism, critique, and humor… she has talent… Her writing is super solid, at times even gripping… You don't need to be a superfan to appreciate someone's well-told story about the inherent joy and strife that comes with being in a band; a person's story about finding, then losing, then re-finding her destiny."—Electric Literature

"Brownstein has a gift for describing how collaboration works. She's got a clear critical grasp of how the push and pull between her and vocalist-guitarist Corin Tucker and the essential talents of drummer Janet Weiss made the powerful, abrasive, addictive music of Sleater-Kinney. And to that she adds an important personal perspective."—Los Angeles Times

"Deftly woven narrative….A brisk and fascinating work." —Flavorwire 

"A document of self-actualization… [Brownstein's] writing is measured, dispassionate, and well considered; it's engaging for exactly those reasons. Her insight is some of the best on that era and subset of punk that's been written." —Jezebel 

"Deeply felt and smartly unpacked…Essential reading…One of the best rock memoirs anyone is going to read in quite some time."—Austin American Statesman 

"Her honesty is disarming, and buoyed by the same dry wit that makes her scenester-lacerating IFC series Portlandia so good. That's how she artfully manages to transcend the backstage tropes of the rock-bio genre, and why Hunger should become the new handbook for every modern girl (and yes, boys, too) looking for the courage to pursue a life less ordinary."—Entertainment Monthly 

"On the page, Brownstein comes across as funny, charming, self-deprecating and self-aware." —Williamette Week

"It's Brownstein's ability to recount her decorous punk life that blazes through. It's as if she's sitting across from the reader sharing a friendly cup of coffee, bringing you up to speed on her latest musical adventures." —Slug Magazine

"Is there anything [Brownstein] can't do and do brilliantly?" —Cuepoint 

Get the latest updates about Carrie Brownstein
And go from well-read to best read with book recs, deals and more in your inbox every week.
And go from well-read to best read with book recs, deals and more in your inbox every week.
Dismiss
Thanks!
Something awesome is on its way.
Back to Top
Become a Member
Just for joining you'll get personalized recommendations on your dashboard daily and features only for members.
Find Out More
Join Now
Sign In
Success!
Your account has been created. Upload book purchases, access your personalized book recommendations, and more from here.