The Deerslayer Reader's Guide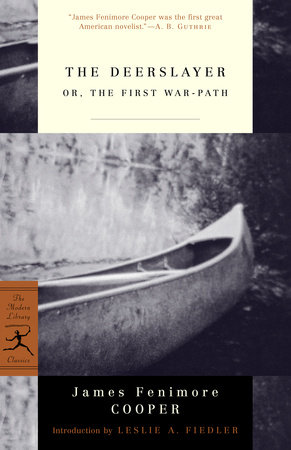 The Deerslayer Reader's Guide
READERS GUIDE
Questions and Topics for Discussion
1. Though The Deerslayer is the last of the Leatherstocking Tales to be published, its events actually occur first chronologically. How, if at all, does this inform the tone of the novel?
2. Discuss the role of the landscape and the role of women in The Deerslayer. Fiedler discusses their threat to the exalted male camaraderie, particularly in the relationship of Natty and Chingachgook throughout the Leatherstocking Tales; how does Judith's fate speak to this?
3. In his Introduction, Leslie A. Fiedler likens Cooper to a sort of American Sir Walter Scott. Does The Deerslayer strike you as a similar kind of heroic romance? Why or why not?
4. At publication, many critics disagreed with Cooper's treatment of Judith in the novel. Discuss.
5. How does The Deerslayer establish Natty's developing moral consciousness? What parallels or distinctions does Cooper draw between Natty and Henry March? According to Cooper, what characteristics are essential for survival on the frontier? How does he convey this?
6. Fiedler discusses Cooper's critical maligning in the literature canon. Do you agree with Mark Twain's assessment, mentioned in the Introduction? Why or why not? What is it about Cooper and the Leatherstocking Tales that has made them endure, in your opinion?
7. What is Cooper's assessment of the parity between the white man and the Indian, as reflected in The Deerslayer? Is the relationship between Natty and Chingachgook an aberration or an ideal? Is The Deerslayer ultimately an optimistic work or not?
Back to Top