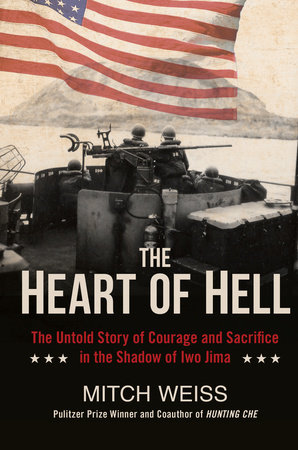 The Heart of Hell
The Untold Story of Courage and Sacrifice in the Shadow of Iwo Jima
The Untold Story of Courage and Sacrifice in the Shadow of Iwo Jima
By Mitch Weiss

By
Mitch Weiss
By Mitch Weiss

By
Mitch Weiss
Best Seller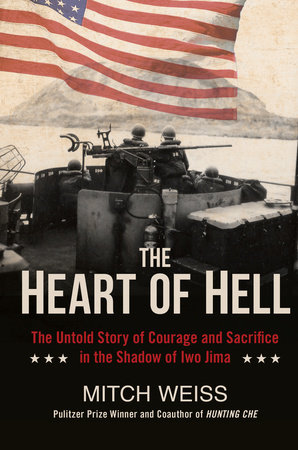 Mar 01, 2016 | ISBN 9780425279175
Inspired by Your Browsing History
Also in Biography & Memoir
Praise
Praise for The Heart of Hell

"Mitch Weiss is a master storyteller, and his The Heart of Hell delivers! It's a meticulously researched and beautifully told story of war; the friendships and family, the courage and despair, the boredom and terror. With the turn of each page, you come to truly know the heroic men of Landing Craft Infantry 449 and their—until now—untold role in the shadow of Iwo Jima."—Bill Russell Edmonds, author of God Is Not Here: Torture, Trauma, and the Moral Injuries of War 
 
"There have been thousands of books written about World War II, but in The Heart of Hell Mitch Weiss uncovers a heroic story that's never been told before. He paints a portrait of the young sailors and officers who manned a little-known gunboat and brings to life the sacrifices they made to help win the Battle of Iwo Jima. It's a gripping tale."—Rick Rothacker, author of Banktown: The Rise and Struggles of Charlotte's Big Banks
 
"I am in awe of this story—once in its grip you read until two or three in the morning to learn the fate of this gunboat crew off of Iwo Jima. Mitch Weiss expertly braids the overall narrative of the Pacific War in with the historical record of LCI-449 and the individual stories of the officers and crew who served aboard her while dreaming of returning to their lives at home. Perhaps the only glory in war is through remembering the horror of war. Is that how we find redemption for the sacrifices that were made? If so, this book redeems the horrible hell of war by heralding the selfless duty performed by these ordinary Americans."—Marty Kaderli, Director of Development for the Admiral Nimitz Foundation and a board member for the National Museum of the Pacific War
 
"Mitch Weiss has written a gripping account of an untold episode from the shores of Iwo Jima. This well-researched book takes the reader on a journey into the life of an amphibious sailor during some of the hardest fought campaigns in the Pacific theater in World War II. The Heart of Hell will help to preserve an important part of history few know about today."—William L. McGee, author of The Amphibians Are Coming!
Back to Top