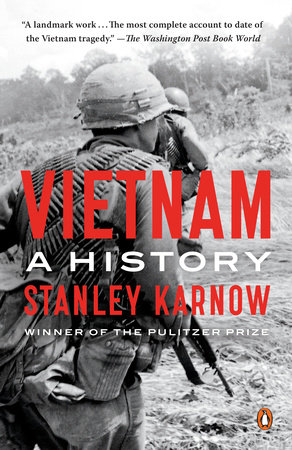 Vietnam
A History
By Stanley Karnow

By
Stanley Karnow
Best Seller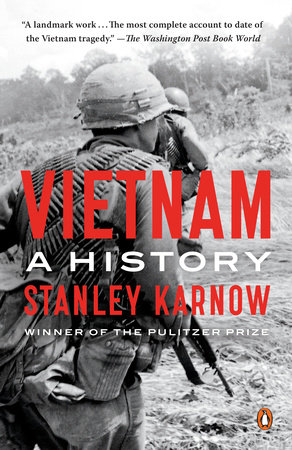 Jun 01, 1997
|
ISBN 9780140265477
Buy the Paperback:
Inspired by Your Browsing History
Buy other books like Vietnam
Praise
"The most comprehensive, up-to-date, and balanced account we have." –Boston Globe

"This is history writing at its best." -Chicago Sun-Times

"Even those of us who think we know something about it will read with fascination." –The New York Times

"A landmark work…The most complete account to date of the Vietnam tragedy." –The Washington Post Book World
Table Of Contents
Preface
1. The War Nobody Won
2. Piety and Power
3. The Heritage of Vietnamese Nationalism
4. The War with the French
5. The Light that Failed
6. America's Mandarin
7. Vietnam Is the Place
8. The End of Diem
9. The Commitments Deepen
10. Disorder and Decision
11. LBJ Goes to War
12. Escalation
13. Debate, Diplomacy, Doubt
14. Tet
15. Nixon's War
16. The Peace that Never Was

Chronology
Cast of Principal Characters
Notes on Sources
Acknowledgments
Photo Credits
Index

Photographs appear at the opening of each chapter.Maps appear on pages 114, 123, 219, 349, 537, 677.
Back to Top