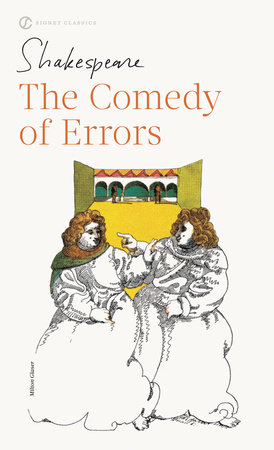 The Comedy of Errors
By William Shakespeare
Edited by
Sylvan Barnet

and

Harry Levin



By
William Shakespeare


Edited by

Sylvan Barnet

and

Harry Levin




Best Seller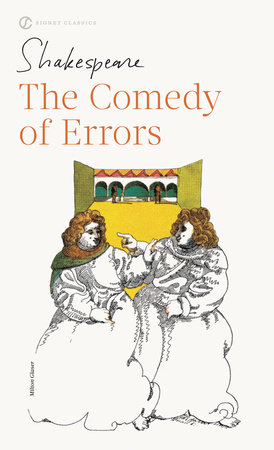 Mass Market Paperback
$4.95
Jun 01, 2002
*This title is not eligible to earn points towards the
Reader Rewards
program
Buy the Mass Market Paperback:
People Who Read
The Comedy of Errors

Also Read
Inspired by Your Browsing History
Praise
Praise for William Shakespeare: Complete Works

"Remarkable . . . makes Shakespeare's extraordinary accomplishment more vivid than ever."—James Shapiro, professor, Columbia University, bestselling author of A Year in the Life of Shakespeare: 1599
 
"A feast of literary and historical information."—The Wall Street Journal

Table Of Contents
The Comedy of Errors – William Shakespeare August Wilhelm Schlegel: From Lectures on Dramatic Art and Literature
Samuel Taylor Coleridge: From Shakespearean Criticism
William Hazlitt: From Characters of Shakespeare?s Plays
Etienne Souriau: From The Two Hundred Thousand Dramatic Situations
Bertrand Evans: From Shakespeare?s Comedies
C. L. Barber: From Shakespearian Comedy in ?The Comedy of Errors?
Louise George Clubb: From Italian Comedy and ?The Comedy of Errors?
Harry Levin: ?The Comedy of Errors? on Stage and Screen
NEWLY ADDED ESSAY: Coppelia Kahn: Identity in ?The Comedy of Errors?

Back to Top