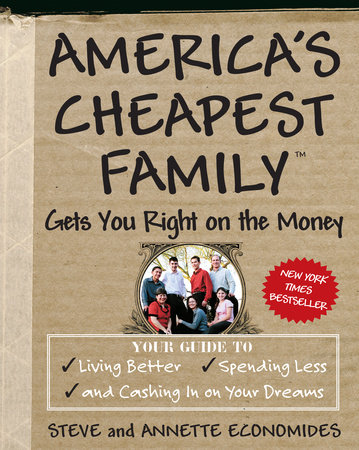 America's Cheapest Family Gets You Right on the Money
Your Guide to Living Better, Spending Less, and Cashing in on Your Dreams
Your Guide to Living Better, Spending Less, and Cashing in on Your Dreams
By Steve Economides and Annette Economides

By
Steve Economides

and

Annette Economides



By Steve Economides and Annette Economides

By
Steve Economides

and

Annette Economides




Best Seller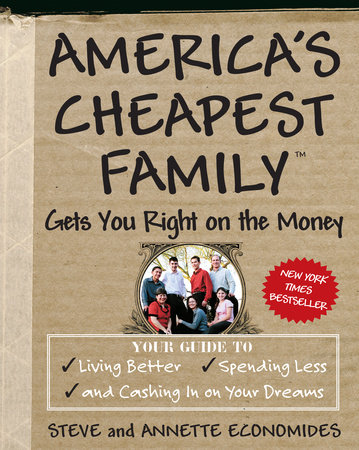 Jan 16, 2007
|
ISBN 9780307339454
Inspired by Your Browsing History
Buy other books like America's Cheapest Family Gets You Right on the Money
Praise
"Of all the how-to-do-it books ever written, the best and most constructively useful are the Bible, Voltaire's Candide– and this one. The time is right, right now, for somebody to give us all a top sergeant lesson in practical economics: 'There is no free lunch.' Congratulations, Annette and Steve Economides: I pray your readers will practice what you teach."
– PAUL HARVEY, legendary American radio broadcaster and host of The Rest of the Story on the ABC Radio Network

"If your family is struggling with debt or you find yourself spending more money than you can legitimately afford, pick up and READ this book today! Implement the strategies you find and enjoy a lifetime free of financial anxiety!"
– Glinda Bridgforth, financial coach, Oprah Debt Diet consultant, and bestselling author of Girl, Make Your Money Grow! and Girl, Get Your Credit Straight!
Back to Top