Age of Consent Reader's Guide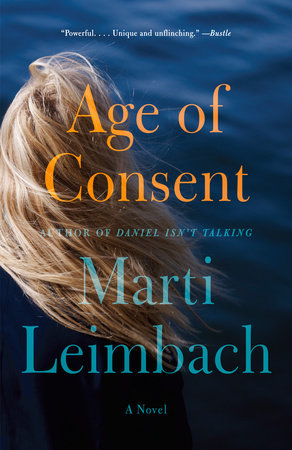 Age of Consent Reader's Guide
READERS GUIDE
The questions that follow are intended to enhance your reading group's discussion of
Age of Consent
, Marti Leimbach's unflinching novel about a sexual relationship between a grown man and a newly teenaged girl.
Introduction
Thirty years ago, June was a young widow with a hopeless crush on Craig Kirtz, a disc jockey at a local rock station. To her surprise, he struck up a friendship with her that seemed headed for something more. But it was June's thirteen-year-old daughter, Bobbie, whom Craig had wanted all along.
Now an adult, Bobbie has tried to keep the illicit relationship buried safely in the past. But when she discovers that Craig had similarly targeted other young girls, she returns home after a long absence with a singular purpose: to bring Craig to trial. Her efforts are greeted with hostility: June remembers things differently than Bobbie, and Craig insists he has done nothing wrong. As their traumatic history is relived in the courtroom, Bobbie and June must face the choices they made and try to make sense of the pain they endured while seeking justice at long last.
Questions and Topics for Discussion
1. Had the crash never occurred, is it likely Bobbie could have extricated herself from the relationship with Craig?
2. What prevents Bobbie from telling her mother about Craig?
3. How does Bobby change during the 1978 scenes?
4. Why would June have missed or ignored the signs of what was going on between Craig and her daughter?
5. What part does threat play in the unfolding of events in the novel?
6. What do you think makes Bobbie trust Dan?
7. In what ways do Bobbie and Dan as teenagers want to protect one another?
8. Why does it take so long for Bobbie to take action against Craig?
9. How does the notion of shame, or the absence of it, permeate the novel?
10. What is the effect of Bobby's childhood experience on her present day self?
About this Author
Marti Leimbach is the author of several novels, including the international bestseller
Dying Young
, which was made into a major motion picture starring Julia Roberts;
Daniel Isn't Talking;
and
The Man from Saigon
. She lives in England and teaches at Oxford University's creative writing program.
Back to Top