The Starless Sea Reader's Guide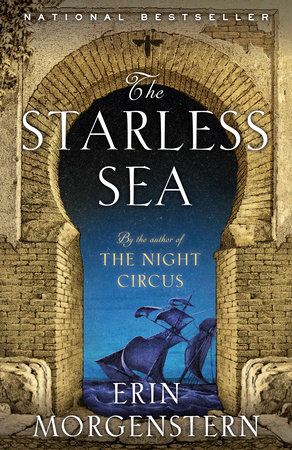 The Starless Sea Reader's Guide
READERS GUIDE
Discussion Guide
1. A single book takes Zachary on an adventure. What book that you've read would you want to take you on an adventure?
2. Why does Allegra want to destroy the doors?
3. What are the pirate and the girl metaphors for?
4.
The Starless Sea
is made up of six books. Is it there a main character or narrator for each? Or do they each have the same one?
5. How do the stories intersect in
The Starless Sea
?
6. The books in
The Starless Sea
are "Sweet Sorrows," "Fortunes and Fables," "The Ballad of Simon and Eleanor," "Written in the Stars," "The Owl King," and "The Secret Diary of Katrina Hawkins." How do they differ from one another, in particularly book six from the first five?
7. Why didn't Zachary open the door when he was younger? Why do you think he found Sweet Sorrows in the library years later?
8. What do you think Katrina finds at the end of the book when she opens the door with a crown, a feather, and a heart?
Back to Top