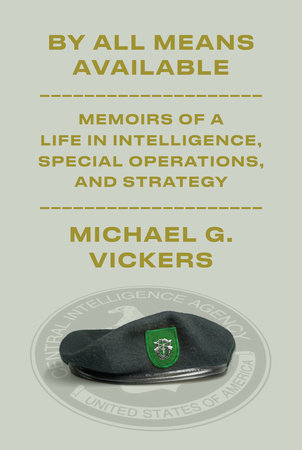 Best Seller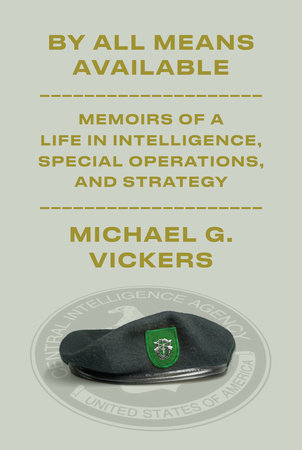 Jun 20, 2023
|
ISBN 9781101947708
Buy the Audiobook Download:
YOU MAY ALSO LIKE
QUICK VIEW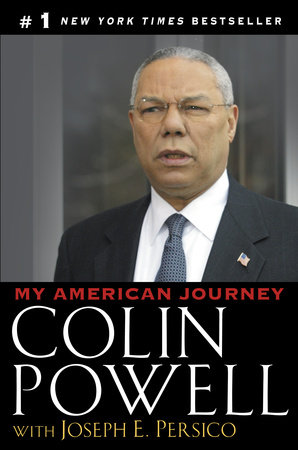 My American Journey
Paperback
$24.00
QUICK VIEW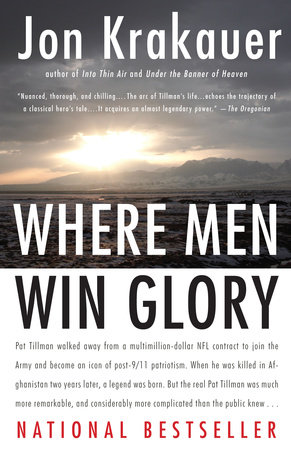 Where Men Win Glory
Paperback
$19.00
QUICK VIEW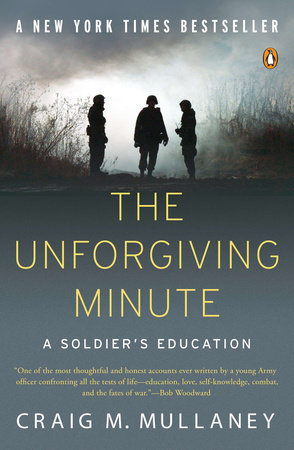 The Unforgiving Minute
Paperback
$19.00
QUICK VIEW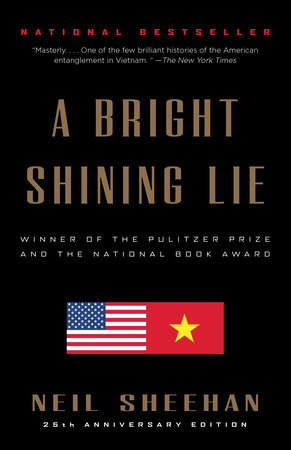 A Bright Shining Lie
Paperback
$25.00
QUICK VIEW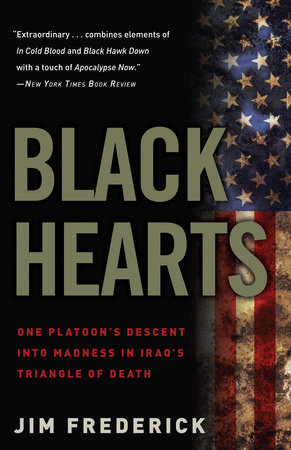 Black Hearts
Paperback
$20.00
QUICK VIEW
QUICK VIEW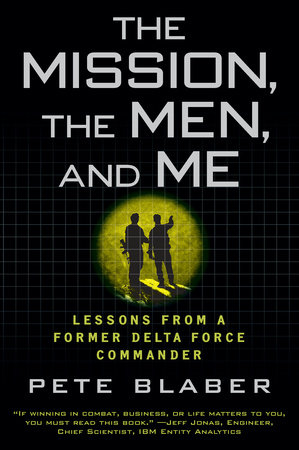 The Mission, the Men, and Me
Paperback
$19.00
QUICK VIEW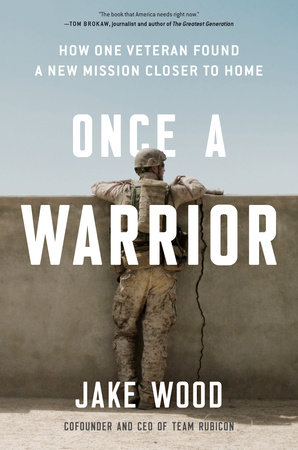 Once a Warrior
Hardcover
$27.00
QUICK VIEW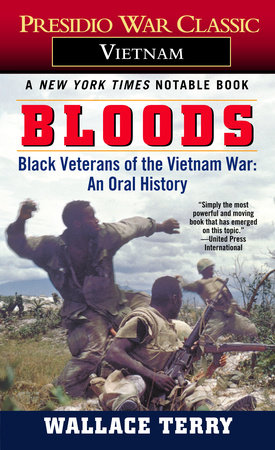 QUICK VIEW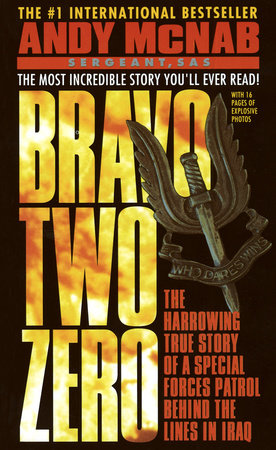 Bravo Two Zero
Paperback
$7.99
Praise
"[An] illuminating and richly detailed memoir . . . In America's very long confrontation with stirred-up Islamists, Vickers became the nation's pre-eminent silent warrior." —Andrew J. Bacevich, The New York Times Book Review

"Gripping reading, but also much more than that . . . Over a period of decades, Vickers formulated and executed policy toward almost every hotspot in the world. But this outstanding memoir is not merely an account of one official's doings during his service. It is also a searching treatise on low-intensity warfare, counterterrorism, and covert action, along with a postmortem of key chapters of national-security policy, with judgments of American policymakers along the way . . . [By All Means Available] is about some things that, amid the deepening degradation of our political culture, have been lost: sacrifice, integrity, leadership, and patriotism." –Gabriel Schoenfeld, Bulwark

"He was the CIA whiz kid in Charlie Wilson's War. His new book offers advice for the U.S. in Ukraine [and] reviews what the U.S. can learn from its past missteps and missed warnings in Afghanistan." —Nomaan Merchant, Associated Press

"It is an understatement to say that Michael G. Vickers's [memoir] is riveting and masterful . . . Parts read almost like an action story, moving quickly from one adventure to another, making the work a fun read, even as it deals with serious subjects . . . Paints a picture of a career strategist that combined the tactile feel and detailed weapons and tactics training of an operator with an intellectual approach to knotty problems." —Jason U. Manosevitz, The Cipher Brief

"A masterful, fully compelling assessment of key intelligence and special operations missions over recent decades." —Kirkus Reviews (starred review)

"Mike Vickers has written the best and most comprehensive memoir yet about American military special operations and CIA covert actions during the last decade of the Cold War and the generation-long U.S. war against foreign terrorists. From running the Reagan administration's war against the Soviets in Afghanistan to the killing of Usama Bin Ladin and beyond, Vickers was at the center of planning and implementing some of the most consequential secret presidential directives. His ability to think and plan both strategically and tactically was rare, but to add to that superb practical execution made Vickers a talent unique in the intelligence agencies and in the Department of Defense. From enlisted Green Beret to some of the most senior positions in government, Vickers saw it all, experienced it all. Readers of his memoir are in for a rare treat and a gripping story." —Robert M. Gates, Director of Central Intelligence 1991–1993 and Secretary of Defense 2006–2011

"A fascinating, must-read book. Mike Vickers shares an insider's riveting and unsparing account of the efforts to keep America safe in an unsafe time. As a thoughtful, ferocious warrior and policy maker, his unique eyewitness insights reveal the passion and wisdom that gained him trust across all ranks and throughout Washington." —General Jim Mattis, U.S. Marines (Retired) and 26th Secretary of Defense

"In my over 50 years of public life, I have known only a few special people totally devoted to the challenge of protecting our country. Mike Vickers is one of those very special people. His experiences are without equal. But because he spent his life as a "silent warrior" most of what he accomplished is out of the public eye. He was always in the right place at the right time, providing essential courage, advice, and devotion critical to accomplishing the mission. He helped make our country safer. There is no greater legacy for a 'silent warrior.'" —Leon E. Panetta, Former Secretary of Defense and Director, CIA

"Dr. Mike Vickers is unique in the annals of US national security. In this masterful, authoritative book, Mike chronicles the history he helped make. A compelling, fascinating read." —James Clapper, Former Director of National Intelligence

"A monumental memoir and thoughtful account of a uniquely tumultuous period in history. In a compelling narrative, Mike Vickers shares his front-row seat to the complex wars of our age. A fascinating account of the recent past, and a helpful guide for the future." —General Stanley McChrystal, U.S. Army (Retired), Former Commander of U.S. and Coalition Forces in Afghanistan

"[Vickers] makes a vigorous argument for the use of 'all means available' to defeat America's foes. Comprehensive and combative, this is a case to be reckoned with." —Publishers Weekly

"An amazing story by a real American hero." —General Keith Alexander, U.S. Army (Retired), Former Commander of U.S. Cyber Command and Director, NSA

"A dedicated patriot and serious thinker, Vickers has crafted a compelling, first-hand account of his oversized contribution to shaping U.S. national security strategy and military readiness. His story should be required reading for students of the wars that have consumed American blood and treasure since the 1980s." —Gina Haspel, Former Director, Central Intelligence Agency

"While By All Means Available rightly focuses on a storied career in intelligence and special operations, the book is prescient in highlighting that competition in AI, quantum computing, synthetic biology, and other disruptive technologies will be the principal battleground of the future. It is a must read." —Christopher Darby, CEO, In-Q-Tel

"Few among us combine the strategic thinking and deep operational expertise of Mike Vickers. This memoir captures a truly remarkable career of public service and impact on America's national security." —General Norton Schwartz, U.S. Air Force (Retired), Former Chief of Staff of the Air Force

"Mike Vickers is one of the great American patriots of the last half century. He is the only person who played a major role in both America's defeat of the Soviet Union and the U.S.'s destruction of the al-Qa'ida senior leadership. By All Means Available is unique—it is both a gripping tale for the casual reader and a textbook that will be used for decades by the most demanding students of history." —Michael Morell, Former Acting Director and Deputy Director of the Central Intelligence Agency

"A must read for those interested in how national security policy is actually made and executed." —John Bennett, Former Deputy Director for Operations, CIA

"A first-hand account of the most sensitive and consequential intelligence operations of the past 40 years.  Simply brilliant." —Philip Reilly, Former Senior Operations Officer, CIA

"Mike Vickers's book is filled with insights that will benefit our covert operators and senior national security officials for decades to come, and it will make the general reader proud that America can still produce men like Mike Vickers." —General Michael Hayden, U.S. Air Force (Retired), Former Director of the CIA and NSA

"An engrossing read for anyone interested in the 'rest-of-the story,' and an absolute must read for anyone who aspires to shape future U.S. strategy. Mike Vickers wanted to make a difference. He has—through the life he's led, and in the lessons he passes on here to the warriors and intelligence officers of the future." —Betty Sapp, Former Director of the National Reconnaissance Office

"Only in America. A young CIA clandestine service officer with Special Forces experience developed a strategy to defeat the Soviet Union in Afghanistan, and against all odds, he succeeded." —Ambassador Joseph DeTrani, Former Senior CIA Operations Officer

"Mike Vickers's amazing life story could easily be confused with a first-rate adventure novel. He tells it factually and deliberately, ensuring that we understand the context of his selfless service and many consequential achievements. And he tells it with humility, giving us some insight into the character of this most interesting and accomplished man." —Admiral Eric T. Olson, U.S. Navy (Retired), Former Commander, U.S. Special Operations Command

"Over the course of his remarkable career, Mike Vickers played a key role in events that shaped history. His memoir offers unparalleled insights into the secret worlds of intelligence, special operations, and strategy." —Senator Mark Warner, Chairman, Senate Select Committee on Intelligence

"Mike Vickers is one of the most distinguished intelligence officers of the past half century. His memoir is a must read." —Richard Burr, Former United States Senator and Chairman of the Senate Select Committee on Intelligence

"Mike Vickers was the indispensable man behind the most important intelligence and special operations missions of the past four decades. Presidents of both parties and our top military commanders repeatedly sought and took his advice. Our current and future leaders would do well to follow their example." —Lieutenant General Charles Cleveland, U.S. Army (Retired), Former Commander, U.S. Army Special Operations Command

"I wish this book had been available when I taught foreign policy at Yale. It would have inspired students by showing how one man, Mike Vickers, turned foreign policy failures into successes with imagination and relentless focus on details. But the book is more than a fascinating history and guide to policy making. It is highly entertaining, full of big personalities, and the epitome of a high stakes storyline." —Anne Patterson, Former ambassador to El Salvador, Colombia, Pakistan and Egypt

"Mike Vickers displays a breadth of experience and knowledge that is nothing short of phenomenal. His engaging style, moreover, allows the reader to walk in his shoes as he leads world-changing intelligence operations. A must read." —Lieutenant General Ronald Burgess, U.S. Army (Retired), Former Principal Deputy Director of National Intelligence and Former Director, Defense Intelligence Agency

"Very, very few people have the combination of intelligence, military and defense experience, and operations, strategy and policy expertise Mike Vickers possesses. Even fewer were in a position to make a difference over several decades. A patriot's patriot—and therefore a must-read memoir." —Letitia Long, Former Director, National Geospatial-Intelligence Agency

"Few people can say that they were 'in the room' as often as Michael Vickers can, shaping American policy in profound and lasting ways. In By All Means Available, with his characteristic humility,  his sharply insightful analysis, and deep personal reflection, Vickers takes readers through the most consequential events of our country's recent history, showing not just what happened, but why it happened, and what followed." —Mike Rogers, Former Chairman, House Permanent Select Committee on Intelligence
Get the latest updates about Michael G. Vickers
And go from well-read to best read with book recs, deals and more in your inbox every week.
And go from well-read to best read with book recs, deals and more in your inbox every week.
Dismiss
Thanks!
Something awesome is on its way.
Back to Top
Become a Member
Just for joining you'll get personalized recommendations on your dashboard daily and features only for members.
Find Out More
Join Now
Sign In
Success!
Your account has been created. Upload book purchases, access your personalized book recommendations, and more from here.