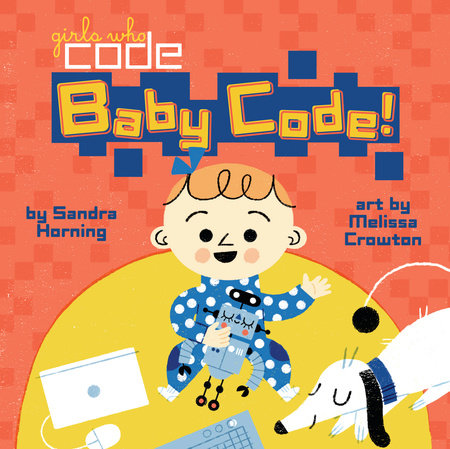 Baby Code!
By Sandra Horning
Illustrated by Melissa Crowton

By
Sandra Horning


Illustrated by

Melissa Crowton



By Sandra Horning
Illustrated by Melissa Crowton

By
Sandra Horning


Illustrated by

Melissa Crowton




Best Seller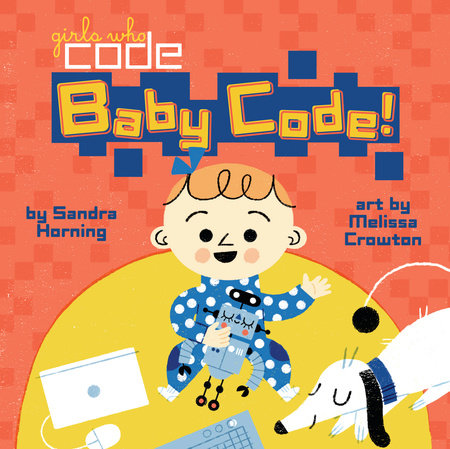 Jul 17, 2018
|
ISBN 9781524789428
Jul 17, 2018 | ISBN 9780399542572 | Baby-3

*This format is not eligible to earn points towards the

Reader Rewards

program
Inspired by Your Browsing History
Buy other books like Baby Code!
Praise
Praise for Baby Code!
"This brightly colored board book introduces coding to young kids using items and activities in their every day lives. The young girl in the illustrations performs actions that will be familiar to little readers, while the simple text shows how code helps computers to do the same actions."–Vicki, BabiestoBookworms.com

Praise for the Baby Code! series
"When a child grows to understand coding, it just may be that they have an affinity for it because they read these books as a baby! Delightful visual and read-aloud cues introduce computer language in this 4-book series. Sandra Horning's tight text creates clear parallels between familiar baby activities and code-driven objects/toys/tools found in baby's larger world. A fine, baby peek at a complex topic, offering a shared reading experience in graphically appealing, sturdy board books." –Janet Lawler, author of If Kisses Were Colors and Fright School.

"The Baby Code! books celebrate toddlers' creativity and their first steps toward understanding the technology they will command. Sandra Horning's text is full of joyful logic! Parents and grandparents will appreciate their inclusion in Baby's present as well as future. Melissa Crowton's illustrations are full of "analog" teachables too, such as shapes, numbers, animals, and nature. I love the diverse families!"–Pegi Deitz Shea, author of The Whispering Cloth: A Refugee's Story

"Sandra is a writing whiz for the youngest readers, choosing the perfect words to not only create a cozy reading experience for adult and child, but to also introduce one of the many daily encounters in a baby's ever-expanding world."–Dana Meachen Rau, author of Robot, Go Bot!
Back to Top