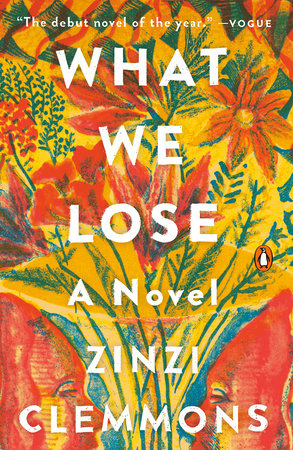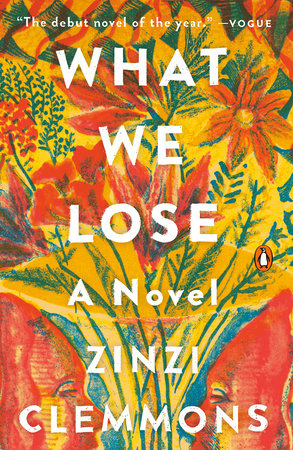 Jun 05, 2018
|
ISBN 9780735221734
Buy the Audiobook Download:
YOU MAY ALSO LIKE
QUICK VIEW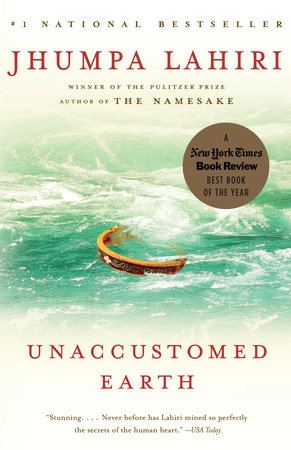 Unaccustomed Earth
Paperback
$18.00
QUICK VIEW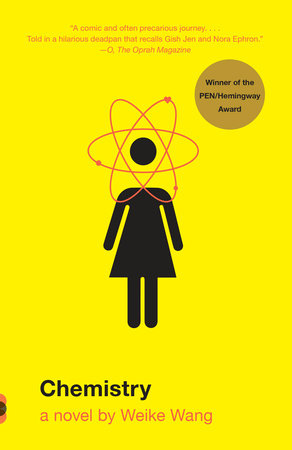 Chemistry
Paperback
$17.00
QUICK VIEW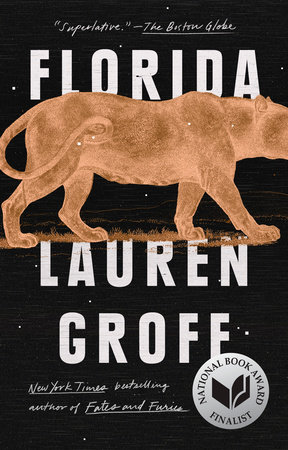 QUICK VIEW
Lake Success
Paperback
$18.00
QUICK VIEW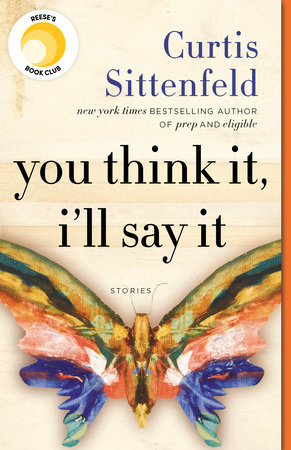 You Think It, I'll Say It
Paperback
$17.00
QUICK VIEW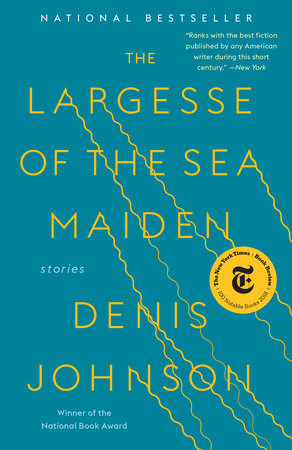 The Largesse of the Sea Maiden
Paperback
$17.00
QUICK VIEW
Revolutionary Road
Paperback
$18.00
QUICK VIEW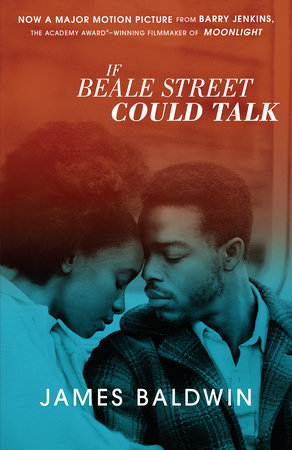 If Beale Street Could Talk (Movie Tie-In)
Paperback
$16.00
QUICK VIEW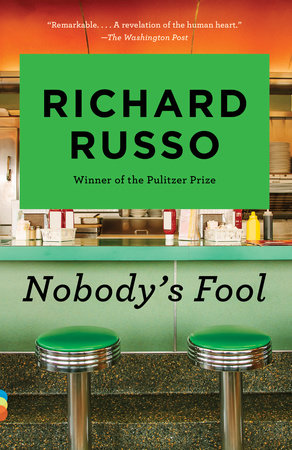 Nobody's Fool
Paperback
$18.00
QUICK VIEW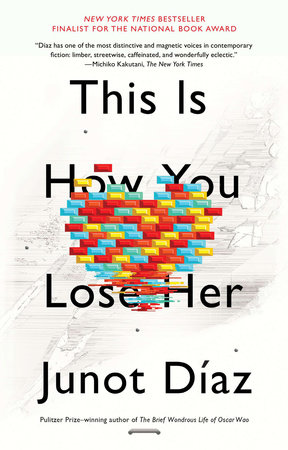 This Is How You Lose Her
Paperback
$17.00
Praise
A National Book Foundation 5 Under 35 Honoree
NBCC John Leonard First Book Prize Finalist
Aspen Words Literary Prize Finalist
California Book Award First Fiction Finalist
Hurston/Wright Legacy Award Debut Novel Nominee
Longlisted for the Andrew Carnegie Medal for Excellence in Fiction & the Brooklyn Public Library Literary Prize

"A startling, poignant debut." 
—The Atlantic

"A richly volatile study of grief, wonderment and love."
—Sam Sacks, The Wall Street Journal

"Potent . . .  A loosely autobiographical exorcism of grief. Boldly innovative and frankly sexual, the collage-like novel mixes hand-drawn charts, archival photographs, rap lyrics, sharp disquisitions on the Mandelas and Oscar Pistorius, and singular meditations on racism's brutal intimacies. . . . A novel as visceral as it is cerebral, never letting us forget, over the course of its improbably expansive 200 pages, the feeling of untameable grief in the body. . . . One can't help but think of Clemmons as in the running to be the next-generation Claudia Rankine."
—Megan O'Grady, Vogue

"Like so many stories of the black diaspora, What We Lose is an examination of haunting. . . . Thandi, Clemmons's narrator, carefully reeling after the death of her mother, occupies a voice so clear that she, and her grief, feel immediately tangible."
—Doreen St. Félix, The New Yorker

"In stark prose, Clemmons's narrator, Thandi, grieves the agonizing loss of her difficult and loving immigrant mother to cancer. Searing vignettes describe her life before and after her mother's death. . . . The book's distinctive form and voice give it an unusual capacity to show how individuals connect deep feeling to broad political understanding—an experience too rarely rendered in fiction."
—The New York Times Book Review

"Contrasting what it means to be black in America with being black in Johannesburg, where her mother's relatives still live, Clemmons presents a brutally honest yet nuanced view of contemporary identity. . . . Raw and ravishing, this novel pulses with vulnerability and shimmering anger."
—Nicole Dennis-Benn, O, the Oprah Magazine
 
"Who do we become when we lose a parent? That transformation and the loss of identity . . . is at the heart of Zinzi Clemmons' novel What We Lose."
—NPR

"This affecting novel combines autobiographical vignettes with photos and pertinent charts—one tracks longevity by race—as the narrator reckons with her loss."
—People

"Illness, race, and heartbreak collide in this beautiful debut about a college student who's trying to come to terms with the death of her vivacious South African-born mother."
—Entertainment Weekly

"An episodic novel about a young woman struggling with issues of grief, romance and racial identity after her mother's death."
—John Williams, The New York Times

"What We Lose is about a young woman enduring the loss of her mother. Structured innovatively in precise vignettes, it stares down questions of emotional inheritance, belonging, grief and race. . . . The sense of experimentation in What We Lose includes excerpts from other writers and a number of illustrations. . . . The nontraditional structure of the book, which is not chronological but thematic, mimics loss itself—the fragmentation and persistence of memory in the face of what comes next, like having a child or falling in love."
—Agatha French, The Los Angeles Times

"A debut of haunting fragments. . . . The novel sets out to do important work: to explore the contours of race, class and gender and the legacy of apartheid; and it succeeds best when exploring these ideas through the delicately drawn and profoundly moving portrait it offers of a relationship between mother and daughter."
—The Guardian

"Remember this name: Zinzi Clemmons. Long may she thrill us with exquisite works like What We Lose, her debut. Young Thandi, our heroine, grows up in Pennsylvania feeling like a fish on a bicycle. Why? As a biracial woman whose mother hails from Johannesburg, South Africa, she struggles to define home. In Clemmons's hands the book is a remarkable journey."
—Patrick Henry Bass, Essence

"Debut novelist Zinzi Clemmons weaves an autobiographically inspired tapestry with What We Lose. In a moving series of vignettes that combine South Africa, Main Line Philadelphia, and bloody headlines, this intimate narrative tells the story of a mixed-race girl and her struggle to fit in—not so much with the outside world as with herself when her life is colonized by calamity."
—Vanity Fair
 
"A gorgeous, taut narrative about grief, identity, race, and sexuality enhanced by rap lyrics, archival photos, drawings, graphs, and charts. . . . A beautiful example of self-reflexive postmodern fiction."
—The Philadelphia Inquirer

"This intimate novel from a talented new writer follows Thandi, a Philadelphia girl with a South African mom, who has a complicated relationship with her place in the world. Through prose, text messages, photos, and book excerpts, this cornucopia of storytelling activates all the feels."
—Steph Opitz, Marie Claire

"Clemmons's debut novel could be described as a coming-of-age saga without the fluff. . . . But from another perspective, her linear mosaic is a way of rescuing autofiction—that trendy blend of essay, memoir, and make believe—from its own tendency toward shapelessness, because it's anchored firmly in both a character and a story."
—Vulture.com

"Stunning . . .  The debut novel examines the complicated, strange proximity of love, grief, and loss, and how this manifests in the body . . . Clemmons skillfully draws on the humor that stems from the duality of conflicting cultures. Her prose is funny, fragile, and unflinchingly candid. Her characters are as flawed as they are honest, confronting their own fragmented relationships and identities."
—BOMB

"Clemmons' debut novel is a stunning work about growing up, losing your parents, and being an outsider. Perfect for fans of tangled immigrant stories like Americanah."
—Glamour.com
 
"Stunning . . . What We Lose doesn't attempt to answer any of the questions it raises. Instead, it dwells in them—in ways that are sad, sometimes funny—and gives readers a sense of what it's like to be constantly haunted in that headspace."
—Kevin Nguyen, GQ.com

"Zinzi Clemmons' powerful debut novel tells the story of Thandi, a woman raised in Philadelphia who's struggling to come to terms with the death of her mother, who left behind a complicated legacy of her own."
—Cosmopolitan.com

"Intelligent and deeply visceral, What We Lose has been hailed as the debut novel of the year with good reason: the melancholic prose is so razor sharp, you think you come away bleeding."
—Harper's Bazaar

"This hauntingly honest novel celebrates the coming-of-age tale of a young African-American woman who chooses to live vibrantly in the face of loss, adversity, and devastation. Promised to be one of the most influential new voices in fiction, Zinzi Clemmons is a must for any serious beach reader. This is 2017's most raw literary display of female emotions."
—Redbook

"The buzz around this debut is more like a roar."
—The Millions
 
"What We Lose sustains a light touch while feeling out the weightiest parts of life and loss."
—Estelle Tang, Elle.com's The Best Books of 2017 (So Far)
 
"Zinzi Clemmons uses a poetic style, rich imagery, and fervent introspection to delve deep into the heart of racial divides, economic guilt, and the severe desperation of loss in her debut novel. . . . What We Lose innovates the story of grief."
—AV Club (A-)
 
"On family, mourning, and being mixed race."
—New York magazine's "Approval Matrix" (Highbrow/Brilliant)
 
"A moving coming of age story. . . Through beautiful prose, Clemmons addresses loss and the impact of our identities."
—Real Simple

"Electric. . . . Fiercely intimate."
—St. Louis Post-Dispatch

"An experimental fiction masterpiece. . . . A tour de force and an intelligent and stormy debut."
—Bitch magazine

"A stunning coming-of-age story. . . . Clemmons deftly explores this problem of feeling in-between, and how an absence of any distinct identity is its own difficult category of being. With lyrical prose, Clemmons offers up one of the best meditations on love, grief, and what it means to find yourself that we've come across in ages."
—Nylon

"The best debut of the year thus far. . . . The kind of novel you might find yourself marking up as you underline a sentence on every other page. Clemmons's prose is sharp, and though the book is slim, it's a rich novel with more depth and innovation than many novels double its length."
—The Chicago Review of Books

"A stunning debut novel about a young African American woman and the kaleidoscope of identity."
—Los Angeles Daily News

"[A] poetic coming-of-age debut about the black experience, told in vignettes. You'll feel like you've climbed into the narrator's head—in the best way."
—Glamour

"One of the most anticipated literary debuts of the year."
—Men's Journal.com

"In the tradition of fiercely intelligent writers like Zadie Smith and Chimamanda Ngozi Adichie, Clemmons' writing is an act of resistance and capacious grace."
—Kirkus Reviews
 
"A lyrical and hip meditation on grief, identity, family and romance that almost reads like a memoir."
—Newsday
 
"A short stunner that can be read in a single sitting, What We Lose is an elegy for the self that dies alongside a beloved parent."
—Ploughshares.com
 
"What We Lose may be Clemmons' first book, but it's clear she's a powerful new voice who is just getting started."
—The Gazette (Iowa)

"Perfect for fans of Americanah, the much-anticipated debut from Clemmons unfolds through poignant vignettes and centers on the daughter of an immigrant. Raised in Philadelphia, Thandi is the daughter of a South African mother and an American father. Her identity is split, and when her mother dies, Thandi begins a moving, multidimensional exploration of grief and loss."
—BookPage

"A big, brainy drama told by a fearless, funny young woman. . . . Prepare for Thandi's voice to follow you from room to room long after you put this book away. A compelling exploration of race, migration, and womanhood in contemporary America."
—Kirkus Reviews (starred review)

"Spectacular. . . . Clemmons performs an exceptional sleight of hand that is both affecting and illuminating."
—Booklist (starred review)

"Like debut author Clemmons, narrator Thandi is the Pennsylvania-grown daughter of a South African mother and an American father. In the novel, constructed of precise, charged vignettes, Thandi traces her parents' history and her own upbringing; meanwhile, her strong-willed mother is dying of cancer. Thandi is left searching for meaning, and sorting through her scattered internal collage of experiences to piece together a cohesive racial and personal identity."
—The Huffington Post

"Exacting reflections on race, mourning, and family. . . . Clemmons admirably balances the story's myriad complicated themes."
—Publishers Weekly

"Penetratingly good and written in vivid still life, What We Lose reads like a guided tour through a melancholic Van Gogh exhibit—wonderfully chromatic, transfixing and bursting with emotion. Zinzi Clemmons's debut novel signals the emergence of a voice that refuses to be ignored."
—Paul Beatty, author of The Sellout

"An intimate narrative that often makes another life as believable as your own."
—John Edgar Wideman, author of Writing to Save a Life

"The narrator of What We Lose navigates the many registers of grief, love and injustice, moving between the death of her mother and the birth of her son, as well as an America of blacks and whites and a South Africa of Coloreds. What an intricate mapping of inner and outer geographies! Clemmons's prose is rhythmically exact and acutely moving. No experience is left unexamined or unimagined."
—Margo Jefferson, author of Negroland

"Zinzi Clemmons' first book heralds the work of a new writer with a true and lasting voice—one that is just right for our complicated millennium. Bright and filled with shadows, humor, and trenchant insights into what it means to have a heart divided by different cultures, What We Lose is a win, just right for the ages."
—Hilton Als, author of White Girls

"I love how Zinzi Clemmons complicates identity in What We Lose. Her main character is both South African and American, privileged and outsider, driven by desire and gutted by grief. This is a piercingly beautiful first novel."
—Danzy Senna, author of New People

"It takes a rare, gifted writer to make her readers look at day-to-day aspects of the world around them anew. Zinzi Clemmons is one such writer. What We Lose immerses us in a world of complex ideas and issues with ease. Clemmons imbues each aspect of this novel with clear, nuanced thinking and emotional heft. Part meditation on loss, part examination of identity as it relates to ethnicity, nationality, gender and class, and part intimate look at one woman's coming of age, What We Lose announces a talented new voice in fiction."
—Angela Flournoy, author of The Turner House

"Wise and tender and possessed of a fiercely insightful intimacy, What We Lose is a lyrical ode to the complexities of race, love, illness, parenthood, and the hairline fractures they leave behind.  Zinzi Clemmons has gifted the reader a rare and thoughtful emotional topography, a map to the mirror regions of their own heart."
—Alexandra Kleeman, author of You Too Can Have a Body Like Mine

"Zinzi Clemmons pulls something off in What We Lose that I didn't think was possible. She creates, in so many ways, a new form or new narrative structure necessarily to explore the creases in how gendered, raced and placed identities and desire are formed. But she doesn't stop there. What We Lose is as much about the desire to be delivered from memory and imagination as it is about love, motherhood, and death. Clemmons somehow crafts a book that feels familiar and wholly innovative. This searing novel is a marvel that might change how we write and think about love, loss, place, gender and race for decades to come."
—Kiese Laymon, author of Long Division
Get the latest updates about Zinzi Clemmons
And go from well-read to best read with book recs, deals and more in your inbox every week.
And go from well-read to best read with book recs, deals and more in your inbox every week.
Dismiss
Thanks!
Something awesome is on its way.
Back to Top
Become a Member
Just for joining you'll get personalized recommendations on your dashboard daily and features only for members.
Find Out More
Join Now
Sign In
Success!
Your account has been created. Upload book purchases, access your personalized book recommendations, and more from here.