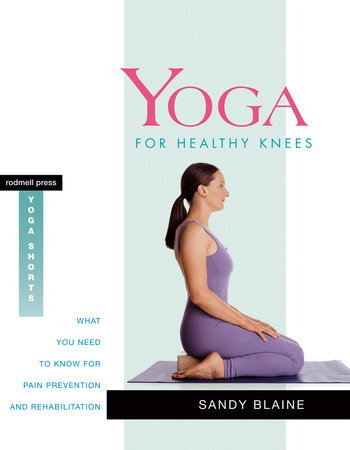 Yoga for Healthy Knees
What You Need to Know for Pain Prevention and Rehabilitation
What You Need to Know for Pain Prevention and Rehabilitation
By Sandy Blaine

By
Sandy Blaine
By Sandy Blaine

By
Sandy Blaine
Best Seller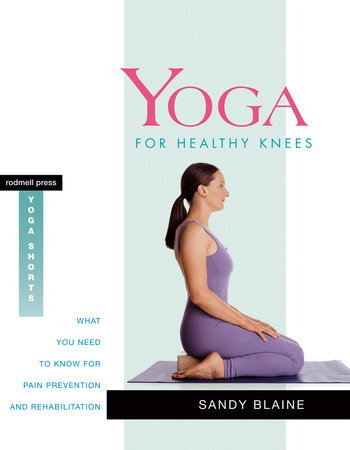 Apr 02, 2012 | ISBN 9781930485082
*This title is not eligible for purchase to earn points nor for redemption with your code in the
Reader Rewards
program
People Who Read
Yoga for Healthy Knees

Also Read
Inspired by Your Browsing History
Praise
Sandy Blaine grew up in Berkeley, California, where she took her first yoga class in 1987 and immediately fell in love with its beauty and mystery. She has a joyous devotion to her own daily yoga practice, which she strives to share with her students through her teaching and writing.

Sandy got her start teaching yoga at the University of California, Berkeley in 1993 and has been teaching full time in the San Fransisco Bay Area ever since. In 1995, she graduated from the Advanced Studies Program at Berkeley's Yoga Room; she joined their faculty in 2000. She is one of the founders and codirectors of the Alameda Yoga Station, which opened in 1995. In addition to teaching her weekly classes in Berkeley and Alameda, she has been the in-house yoga teacher at Pixar Animation Studios in Emeryville, California since 1994.

Sandy's writing has appeared in Ascent, Yoga International, and Yoga Journal. In 2004 she wrote a series on home practice, "Asana at Home," for Yoga International's "Asana" column.

Sandy resides in Oakland, California where, when not teaching, practicing, or writing about yoga, she enjoys reading, cooking, and hiking in the Oakland hills.

For more information about her yoga classes and workshops, visit www.AlamedaYogaStation.com and www.YogaRoomBerkeley.com.
Back to Top