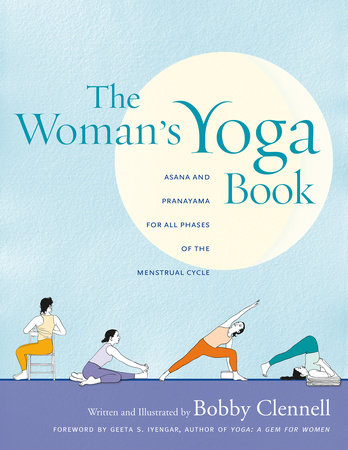 The Woman's Yoga Book
Asana and Pranayama for all Phases of the Menstrual Cycle
Asana and Pranayama for all Phases of the Menstrual Cycle
By Bobby Clennell

By
Bobby Clennell
By Bobby Clennell

By
Bobby Clennell
Best Seller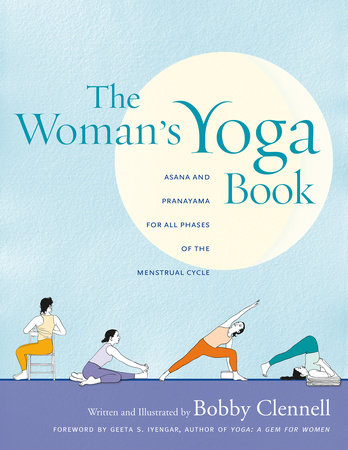 Paperback
May 04, 2010 | ISBN 9781930485181
Paperback

$26.95

May 04, 2010 | ISBN 9781930485181
*This title is not eligible for purchase to earn points nor for redemption with your code in the
Reader Rewards
program
Inspired by Your Browsing History
Also in Alternative Therapies
Praise
Bobby Clennell has been teaching Iyengar Yoga for over thirty years. She is a core faculty member of the Iyengar Yoga Institute of New York and teaches workshops throughout the United States and around the world.

Bobby began practicing yoga in London in the early 1970s while working as a costume designer and animator. In 1976, Bobby (along with husband, Lindsey, and sons, Miles and Jake) made her first trip to study with B. K. S. Iyengar in Pune, India. She has returned every two years to continue her study. She earned an Iyengar Yoga teaching certificate in 1977.

In the 1980s, Bobby's interest in women's issues was sparked by her studies with Mr. Iyengar's daughter, Geeta Iyengar. While Mr. Iyengar was teaching the main class, the women who were menstruating were sent to the back of the room to work more quietly with Geeta. This experience awakened Bobby to the need for a woman's yoga practice.

She is the creator of a short film, entitled Yantra, based on the movements of B. K. S. Iyengar during his own asana practice. Bobby Clennell lives in New York City.
Back to Top