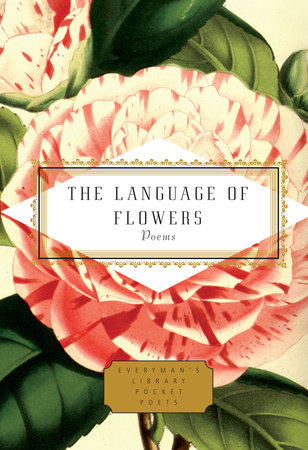 The Language of Flowers
Edited by
Jane Holloway
Edited by
Jane Holloway
Best Seller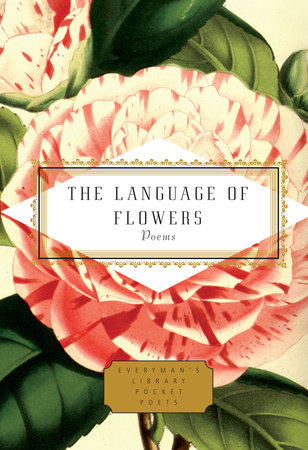 Oct 03, 2017
|
ISBN 9781101907955
Buy the Hardcover:
YOU MAY ALSO LIKE
QUICK VIEW
QUICK VIEW
The Prelude
Paperback
$21.95
QUICK VIEW
Selected Poems of Thomas Hardy
Paperback
$14.00
QUICK VIEW
This Is Shakespeare
Paperback
$16.95
QUICK VIEW
A Whole World
Hardcover
$45.00
QUICK VIEW
Poet in Spain
Paperback
$28.00
QUICK VIEW
The Penguin Book of the Prose Poem
Paperback
$18.00
QUICK VIEW
The Penguin Book of First World War Poetry
Paperback
$18.00
QUICK VIEW
Fever of Unknown Origin
Hardcover
$29.00
QUICK VIEW
The Unaccompanied
Hardcover
$27.00
Table Of Contents
CONTENTS
 
Foreword
from The Homeric Hymn to Demeter
 
SPRING
Emily Dickinson, 'The feet of people walking home'
Pir Sultan Abdul, 'I asked the yellow crocuses'
D. H. Lawrence, Italian Crocuses
Sappho, '… frankly, I wish that I were dead'
Robert Herrick, How Violets Came Blue
John Clare, To the Violet
Alice Oswald, Violet
Henry Hawkins, from 'The Virgin': The Violet
Lorenzo de' Medici, Sonnet XCIV: 'O lovely violet'
William Wordsworth, Song: 'She dwelt among the untrodden ways'
Edward Thomas, Celandine
William Wordsworth, To the Small Celandine
Ovid, from Metamorphoses: Venus's Lament for Adonis
Ibn al-Zaqqaq, Anemones
Rainer Maria Rilke, from Sonnets to Orpheus 
William Shakespeare, from The Winter's Tale: Proserpina's Flowers
Robert Herrick, To Primroses Filled with Morning Dew
John Clare, The Primrose Bank
Adelaide Crapsey, Blue Hyacinths 
Ovid, from Metamorphoses: The Death of Hyacinthus
Charles Tomlinson, The Metamorphosis
Ben Jonson, Echo's Song
A. E. Housman, 'Look not in my eyes, for fear'
Abdallah Ibn Mu'tazz, 'Looking, the narcissus, looking'
al-Sanawbari, Eyes of Narcissi
William Wordsworth, 'I wandered lonely as a cloud'
U. A. Fanthorpe, Daffodil Ministry
Robert Herrick, To Daffodils
Hafez, from the Divan of Hafez
Emily Dickinson, 'Some rainbow coming from the fair'
Necati, Ghazal: 'What have those tulip-cheeks not done'
James Fenton, Yellow Tulips
E. J. Scovell, Deaths of Flowers
Issa, 'Irises – '
Anthony Hecht, Look Deep
William Carlos Williams, Iris
William Morris, The Gillyflower of Gold
Kim Sowol, Azaleas
Issa, 'the little shrine'
Richard Wilbur, Signatures
Charlotte Smith, Sonnet LX: To an Amiable Girl
Mimi Khalvati, Ghazal: Lilies of the Valley
Edmund Spenser, The Merry Month of May
Walter de la Mare, 'The Hawthorn Hath a Deathly Smell'
Christina Rossetti, A Bed of Forget-Me-Nots
John Clare, The Cowslips
Ibn Sa'id, The Virgin
A. E. Housman, 'Oh see how thick the goldcup flowers'
James Russell Lowell, To the Dandelion
Roy Marshall, Dandytime
James Hurdis, from The Village Curate  
Geoffrey Chaucer, The Daisy
Christina Rossetti, 'Where innocent bright-eyed daisies are'
William Wordsworth, To the Daisy
Emily Dickinson, 'So has a daisy vanished'
Jon Silkin, A Daisy
Ibn Billita, Marguerite
Louise Glück, Mock Orange
René Rapin, Peony
Wang Wei, Red Peonies
Buson, 'Sadness at twilight …'
Emperor Yang, Peonies at Jixing Temple
 
LILIES AND ROSES
Ibn Darraj al-Qastalli, Lilies
Alfred, Lord Tennyson, from Balin and Balan
Dante Gabriel Rossetti, Mary's Girlhood
William Blake, The Lilly
Robert Herrick, The Lily in a Crystal
The New Testament, from Matthew 6
Edmund Spenser. Song of the Enchantress
Louise Glück, The Silver Lily
Oscar Wilde, Requiescat
Emily Dickinson, 'Through the dark sod'
Ruth Pitter, Lilies and Wine
Achilles Tatius, Leucippe's Song
Kis'ai, 'The rose'
Rumi, Rose
Rainer Maria Rilke, from The Roses
Anonymous, 'There is no rose'
Ausonius, On Newblown Roses
Edmund Waller, 'Go, lovely Rose'
Anonymous, On a Rosebud Sent to her Lover
Robert Herrick, Upon Roses
Hafez, The Nightingale and the Rose
J. W. von Goethe, Rosebud in the Heather
William Blake, The Sick Rose
Sor Juana Inés de la Cruz, Sonnet CXLVII: In which she morally censures a rose, and thereby all that resemble it
José Marti, A White Rose
William Blake, My Pretty Rose Tree
E. Nesbit, Among His Books
Marianne Moore, Injudicious Gardening
Ruth Pitter, from Gardeners All
Dorothy Parker, Rondeau
Théophile Gautier, The Tea-Rose
H. D., Sea Rose
W. B. Yeats, The Rose Upon the Rood of Time
Angelus Silesius, 'The rose is without why'
 
SUMMER
Edmund Spenser, Sonnet LXIV:'Comming to kiss her lips'
Amy Lowell, Madonna of the Evening  Flowers
Algernon Swinburne, Love in a Mist
Boris Pasternak, Night Violet
Walter de la Mare, Noon and Night Flower
Dorothy Parker, The Evening Primrose
Ted Hughes, Sunstruck Foxglove
Denise Levertov, In Praise of Allium
Gilles Durant, Le Soulcy
Anonymous, Kangra Folk Song
Vicki Fever, Marigolds
Seamus Heaney, Lupins
Alice Oswald, Thrift
Emily Dickinson, 'I was the slightest in the house'
Robert Browning, Evelyn Hope
Robert Herrick, How Pansies or Heart's-Ease Came First
Algernon Swinburne, A Flower-Piece by Fantin
Christina Rossetti, 'Heartsease in my garden bed'
Dante Gabriel Rossetti, The Honeysuckle
Philip Freneau, The Wild Honeysuckle
Alfred, Lord Tennyson, from The Princess: 'Now sleeps the crimson petal'
Frances Sargent Osgood, The Lily's Delusion
Ryokan, The Lotus
Huang E, To the Tune of 'Soaring Clouds'
Heinrich Heine, Lotus Blossom
Sarojini Naidu, The Lotus
Sally Wen Mao, Mad Honey Soliloquy
Horace, Odes I, 38
Mary Elizabeth Coleridge, Jealousy
H. D., Leda
William Cowper, The Poet, the Oyster, and Sensitive Plant
Jon Silkin, Harebell
William Carlos Williams, Queen-Ann's-Lace
Vayilanrevan, What She Said
Rabindranath Tagore, The First Jasmines
Giovanni Pascoli, Night-Blooming Jasmine
Victor Hugo, My Two Daughters
William Shakespeare, from The Winter's Tale: Flowers of Middle Summer
Peter Phillips, Red Carnations
Ovid, from Metamorphoses: Opium Poppies
J. W. von Goethe, A Thing of Beauty
John Addington Symonds, Love in Dreams
W. S. Gilbert, The Aesthete
Isaac Rosenberg, Break of Day in the Trenches
Mary Oliver, Poppies
 
AUTUMN
William Blake, 'Ah! sunflower'
Kao Chi', Sunflower
Chang Yu, Yellow Sunflower of Szechwan
Eugenio Montale, The Sunflower
John Clare, The Ragwort
Anne Stevenson, Ragwort
Guillaume Apollinaire, Autumn Crocuses
Amy Lowell, Autumn
Paul Verlaine, A Dahlia
Amy Clampitt, The Smaller Orchid
Ryokan, 'I descended to the valley to gather orchids'
Theodore Roethke, Carnations
H. D., Sheltered Garden
Emily Bronte, High Waving Heather
D. H. Lawrence, Bavarian Gentians
William Cullen Bryant, To the Fringed Gentian
Emily Dickinson, 'There is a flower that bees prefer'
Basil Bunting, 'Three Michaelmas daisies'
Sara Teasdale, Wild Asters
Amy Clampitt, The Field Pansy
Sylvia Plath, Poppies in October
D. H. Lawrence, Sicilian Cyclamens
Po Chu-i, Chrysanthemums in the Eastern Garden
Rainer Maria Rilke, Crowned with Dreams
Ryota, 'They spoke no word'
 
WINTER
John Eppel, Star of Bethlehem
Medbh McGuckian, Orchid House
Sara Teasdale, In a Cuban Garden
Rosalía de Castro, Daisy
Emily Brontë, 'The blue bell is the sweetest flower'
Marianne Moore, Rosemary
King Henry VIII, 'Green groweth the holly, so doth the ivy'
Charles Lassailly, The Camellia
Michael Field, Cyclamens
Basho, Two haiku
Mary Robinson, Ode to the Snow-drop
Ted Hughes, Snowdrop
Christina Rossetti, Endure Hardness
Charles Tomlinson, The Order of Saying 
Carol Ann Duffy, Demeter
 
THE LANGUAGE OF FLOWERS
Leigh Hunt, Love-Letters Made of Flowers
Thomas Bayly Haynes, The Myrtle
W. M. Praed, Letter of Advice
Robert Burns, The Poesie
Elizabeth Barrett Browning, from Sonnets from the Portuguese: Belovèd, thou hast brought me many flowers'
A. Mary F. Robinson, A Dialogue
Christina Rossetti, 'A rose has thorns as well as honey'
Stéphane Mallarmé, The Flowers
Christina Rossetti, Consider the Lilies of the Field
Percy Bysshe Shelley, The Question
Brenda Shaughnessy, Red Tulips, Then Asphodel
Alfred, Lord Tennyson, Moral from The Day-dream
 
And go from well-read to best read with book recs, deals and more in your inbox every week.
And go from well-read to best read with book recs, deals and more in your inbox every week.
Dismiss
Thanks!
Something awesome is on its way.
Back to Top
Become a Member
Start earning points for buying books! Just for joining you'll get personalized recommendations on your dashboard daily and features only for members.
Find Out More
Join Now
Sign In
Success!
Your account has been created. Upload book purchases, access your personalized book recommendations, and more from here.