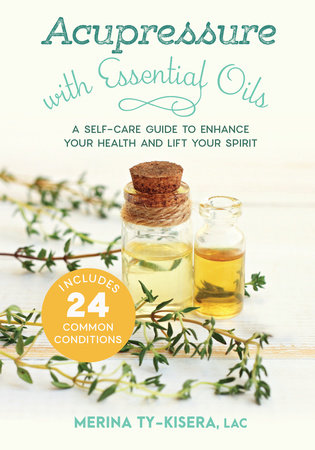 Acupressure with Essential Oils
A Self-Care Guide to Enhance Your Health and Lift Your Spirit–Includes 24 Common Conditions
A Self-Care Guide to Enhance Your Health and Lift Your Spirit–Includes 24 Common Conditions
By Merina Ty-Kisera

By
Merina Ty-Kisera
By Merina Ty-Kisera

By
Merina Ty-Kisera
Best Seller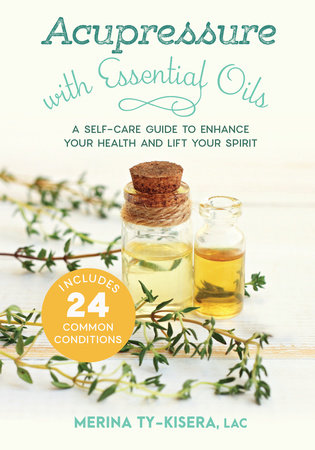 Paperback
Apr 30, 2019 | ISBN 9781623173241
Paperback

$17.95

Apr 30, 2019 | ISBN 9781623173241
*This title is not eligible for purchase to earn points nor for redemption with your code in the
Reader Rewards
program
Inspired by Your Browsing History
Praise
"Ty-Kisera brilliantly marries the magic of acupressure and the profound properties of essential oils to achieve a deeper level of harmony and balance to body, mind, and spirit. She is a sensitive and highly gifted practitioner who will be celebrated for this breakthrough."
—DIANA WENTWORTH, New York Times best-selling author of ten award-winning books and the coauthor of two Chicken Soup for the Soul titles

"I have had the privilege of being Merina Ty-Kisera's acupuncture patient and have found her use of essential oils to be unique and supportive of the healing process. This book opens possibilities for many people to enjoy the benefits of Chinese medicine in a safe and pleasurable way."
—LAVINIA PLONKA, Feldenkrais practitioner and author of What Are You Afraid Of?
Back to Top