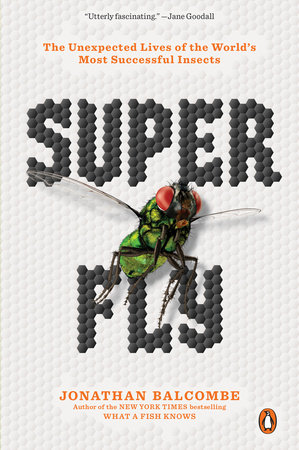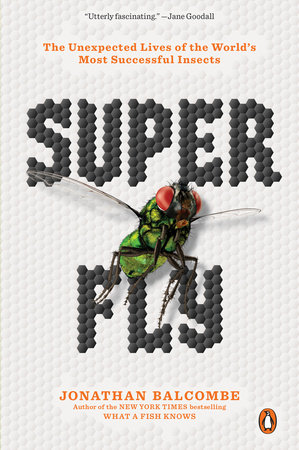 May 25, 2021
|
ISBN 9780143134275
Buy the Audiobook Download:
YOU MAY ALSO LIKE
QUICK VIEW
Horseshoe Crabs and Velvet Worms
Paperback
$17.95
QUICK VIEW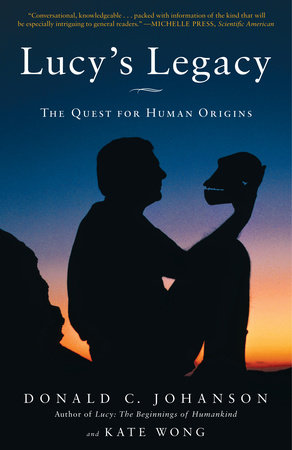 Lucy's Legacy
Paperback
$16.00
QUICK VIEW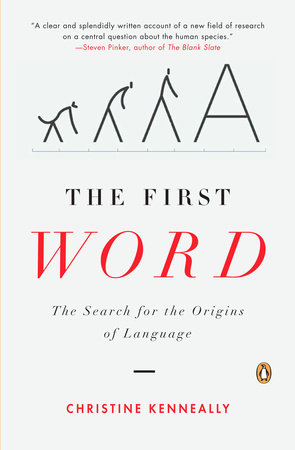 The First Word
Paperback
$17.00
QUICK VIEW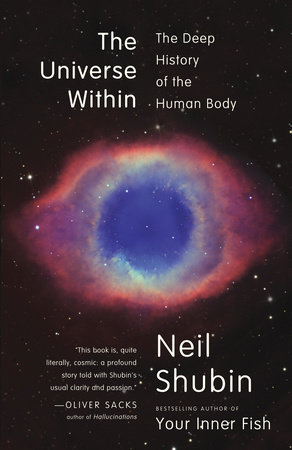 The Universe Within
Paperback
$18.00
QUICK VIEW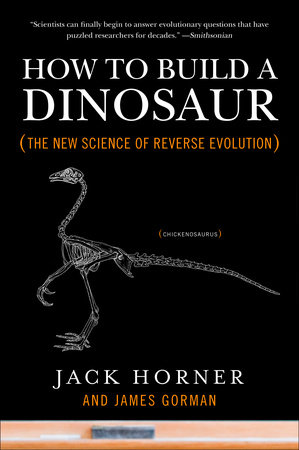 How to Build a Dinosaur
Paperback
$17.00
QUICK VIEW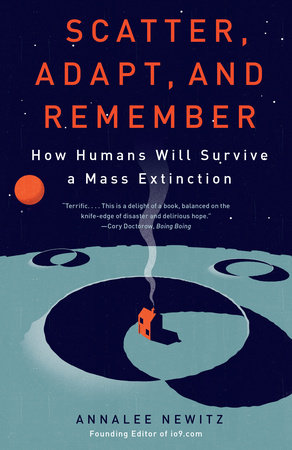 Scatter, Adapt, and Remember
Paperback
$17.00
QUICK VIEW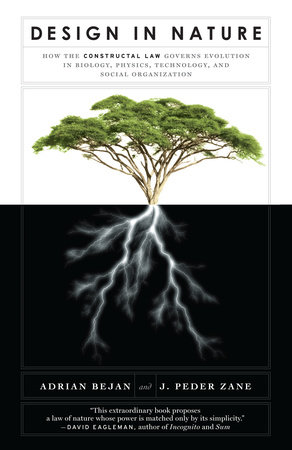 Design in Nature
Paperback
$17.95
QUICK VIEW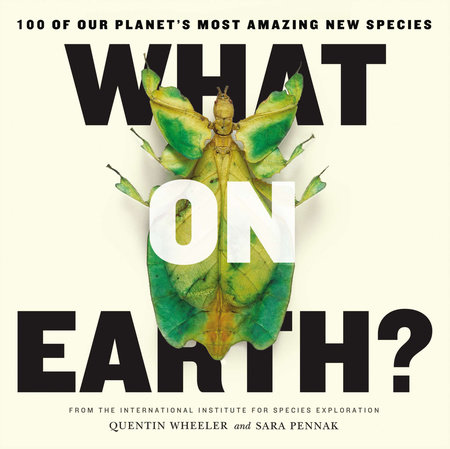 What on Earth?
Ebook
$18.99
QUICK VIEW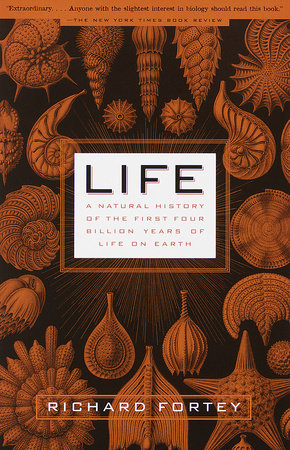 QUICK VIEW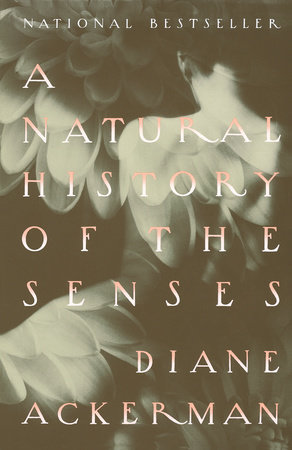 A Natural History of the Senses
Paperback
$19.00
Praise
"Flies! Those irritating insects that settle on your food when you eat outside in summer, cluster round the eyes of horses, and carry diseases on their little tickling feet. How can someone write a whole book on flies! The best thing I can say is "Read Super Fly!" It is utterly fascinating, written with clear prose, a delightful sense of humour, and by a gifted naturalist and story teller. And Jonathan Balcombe not only writes with authority about the incredible diversity of fly species, but with a real love for these fascinating winged beings that play such an important role in the tapestry of life."—Jane Goodall, PhD, DBE, Founder of the Jane Goodall Institute, & UN Messenger of Peace
 
"Ogden Nash wrote, "God in His wisdom made the fly, and then forgot to tell us why."  Now Jonathan Balcombe's witty book enlightens us, advising of the fly's, and other insects', surprising role in preserving our ecosystem and far more.  In my view, the first thoroughly readable, enjoyable and scholarly work on the subject."—Ingrid Newkirk, president and cofounder of People for the Ethical Treatment of Animals (PETA)
 
"Balcombe has done it again. He's peeled back our assumptions about a class of maligned creature and shown us there is wonder, majesty, and even poetry to find inside flies. I left this book hypnotized by the celestial blues Balcombe illuminated in flies' eyes; I was delighted to learn of flies' status as unsung pollinators, as forensic tools, as secret codes in fine art. This book has so many gifts for nature lovers, engineers, poets, and tired old souls hoping to rekindle their love of the world." —Lulu Miller, Author of Why Fish Don't Exist and Co-Host of Radiolab

"What a wonderful book Super Fly is! Well written and full of fascinating facts, it urges us to appreciate one of nature's least favored groups. Even if you can't empathize with flies, Super Fly suggests good reasons for not reaching automatically for the swatter or bug spray at the first sign of buzzing. Without flies, crimes would go unsolved, flowers unpollinated, and garbage unremoved. Indeed, flies are clearly so vital to life on earth that a world without flies would quickly experience ecological collapse." —Tim Flannery, The New York Review of Books

"Biologist Balcombe (What a Fish Knows: The Inner Lives of Our Underwater Cousins) fascinates with this deep dive into the world of flies… In often humorous prose, starting with a depiction of his own discovery that his body had been infiltrated by maggots on a research trip to South Africa, Balcombe reveals the intricate hidden world of these insects, generally dismissed as buzzing, biting pests… In vivid prose, Balcombe perfectly illustrates the complexity of the natural world. Armchair naturalists will find this a stunning and welcome complement to similar volumes such as The Lives of Bees: The Untold Story of the Honey Bee in the Wild or The Soul of an Octopus." —Publisher's Weekly (Starred review)

"With thorough research and a knack for witty turns of phrase, Balcombe achieves his aim of inspiring, "wonder at the diversity, complexity, and success," of a largely disliked group of animals. He also succeeds in highlighting the vital role they play in the ecosystem." —Spectrum Culture

"Written with infectious passion and a large dose of empathy, Super Fly is bound to astonish and delight you. Combining science with story-telling, and clarity with grace and humor, Balcombe shows a willingness to go where others have been hesitant to venture. I cannot recommend this book highly enough."—Jeffrey Moussaieff Masson, Ph.D., author of When Elephants Weep

"Just when you thought humans were the dominant animal on the planet, Jonathan Balcombe swoops in with his characteristically entertaining prose to remind us that for each one of us, there are actually 17 million flies. Yet how much do we know about these ubiquitous and important creatures? After reading their riveting story here, you'll not only cure yourself of Diptera ignorance, but you'll have the most interesting stories to tell at any party you attend."—Paul Shapiro, author of Clean Meat: How Growing Meat Without Animals Will Revolutionize Dinner and the World.
 
"Read this engaging and well researched book and learn why we can't live without flies and other insects: Then understand and respect their "ecological services" and wonder about what and how they may feel with many senses and abilities far more developed than our own."—Michael W. Fox, veterinarian, ethologist and author of Animals and Nature First.
 
"True to form, Jonathan Balcombe's deep interest in flies nicely follows his work on the behavior and cognitive and emotional lives of fishes, nonhumans who numerous people think as merely edible streams of protein. In Super Fly, Balcombe clearly shows that flies are complex and wonderful beings—not disposable or swattable pests who are dumb and unfeeling but rather individuals whose lives matter to them and whose existence should and must matter to us. I can only hope that when people get done reading this highly unique, important, and fact-filled book they will show flies and other marginalized animals the respect they truly deserve. We can learn a lot about ourselves by peering into the remarkable lives of these remarkable insects."
—Marc Bekoff, author of The Animals' Agenda and A Dog's World: Imagining the Lives of Dogs in a World Without Humans (both with Jessica Pierce).

"Our planet is home to over 160,000 species of flies, from microscopic midges to giant robber flies that can take down a hummingbird—wingless flies, flies that swim underwater, blood-sucking flies, flies that live in rhinoceros stomachs. Combining meticulous research with superb story-telling, Super Fly covers every aspect of the behavior, biology, and impact on humanity of creatures that are annoying, deadly, and fascinating. This book cements Jonathan Balcombe's status as one of today's best science writers, and it will make you think twice the next time you pick up a fly-swatter." —Hal Herzog, author of Some We Love, Some We Hate, Some We Eat: Why It's So Hard To Think Straight About Animals.
 
"About any topic at all, Jonathan Balcombe is a fluid and engaging writer, and I have devoured his previous books. This one does not disappoint, offering an entertaining tour of a highly accomplished group of mini-beasts. Read it, learn, and maybe find yourself empathizing in ways you would have thought impossible."—Bruce Friedrich, Founder & Executive Director, The Good Food Institute

"Jonathan Balcombe has long been a respected voice for the "other animals", providing us with insightful and empathetic views of the inner lives of mostly misunderstood corners of the animal kingdom. In Super Fly he again combines his skills as a researcher with his mastery of the narrative to expose the inner workings of the most ubiquitous order of animals, the true flies."
—Stephen A. Marshall, Ph.D., University of Guelph, author of FLIES: The Natural History and Diversity of Diptera
 
"Imagine a talented writer who learns almost everything there is to know about flies.  Now envision the writer organizing those learnings into a readable and digestible summary, into something that renders flies not only relevant but fascinating, and that, in the end, inspires thoughts that go far beyond the book's stated topic.  And with this you have Jonathan Balcombe's Super Fly, a celebration of life viewed through a group of insects as delightfully complex as anyone could hope to encounter."—Bill Streever, biologist and bestselling author of Cold and In Oceans Deep
 
"Super Fly weaves together a remarkable story of the lives of flies. Against a backdrop where most people find flies disgusting and harmful, Balcombe shows how noxious species are but a tiny sector in an otherwise vastly diverse and interesting group. He presents an intriguing tale of their remarkable behaviours, their ecological importance and nearly ubiquitous presence on our planet. And perhaps most important, his delightful writing reveals the wonder and beauty present in the world of these small creatures."—Art Borkent, Ph.D., Research Associate of the Royal British Columbia Museum and the American Museum of Natural History

"I envy a non-biologist reading Super Fly. I've been studying zoology for almost half a century, and still learned a lot of really cool stuff from this book. For a non-specialist, it will be a magic portal into the world of arguably Nature's most diverse, colorful and overall fascinating creatures. The book has everything we've come to expect of Jonathan Balcombe's work: it is amazingly well-researched, beautifully written, and, so rarely in our times, 100% scientifically accurate. I am really happy I'm receiving a free copy for writing this review because I have two small kids who I'm sure will enjoy it immensely as soon as they grow up a bit."—Vladimir Dinets, Ph.D., author of Dragon Songs and Peterson's Guide to Finding Mammals
 
"Jonathan Balcombe's Super Fly is an unexpected and utterly fascinating journey into the world of these little understood and largely diminutive creatures that most of us never give a second thought to. The beauty, diversity, lifestyles, astonishing adaptations and, dare I say it, the intelligence and emotions of flies, are all comprehensively and eloquently presented in Super Fly. Just as Balcombe did in What A Fish Knows, a book that changed the way many of us view our aquatic cousins, Super Fly should do the same for our far more distant insect relations. And, perhaps most importantly, Super Fly persuasively suggests that perhaps there shouldn't be any limits to our circle of compassion. I will never think the same way about flies again."—Rob Laidlaw, Executive Director, Zoocheck Inc.

"We go through life unaware of the incredibly diverse and abundant world of insects that surround us. Too often, insects are vilified.  Flies especially get a bad rap. Think flies and we tend to focus on malaria, yellow fever, and cholera. And yet, we could not survive without flies. In Super Fly, animal behaviorist Jonathan Balcombe zooms in on the fascinating world of flies like no one else has.  Jonathan writes in such an engaging and often humorous manner, I never thought I would say this about a book on flies: But I loved this book!"—Aysha Akhtar, MD, MPH, author of Our Symphony with Animals: On Health, Empathy and Our Shared Destinies.
 
"Super Fly consists of fascinating facts about flies interspersed with the author's interesting anecdotes relating to these rarely remarked upon creatures. Dr. Balcombe succeeds in inspiring wonder at the diversity and complexity of flies and showing the vital role they play on our planet."—Sonia Faruqi, author of Project Animal Farm and The Oyster Thief
 
"Balcombe is back with his continuing project to make all animals matter. With Superfly, we learn not only that flies are foundational to life on earth but that they are themselves wondrous beings. With his life-long love of and devotion to all living beings, Balcombe combines the scientific and the personal and, as well, the microscopic and the telescopic. It is no exaggeration to claim that we have here a new genre which allows us to appreciate both the gravitas and the lightness of all being. Move over, Goodall and Bekoff."—Kenneth Shapiro, PhD, Board President, Animals and Society Institute

"A lively, lucid exploration—everything you ever wanted to know about flies and then some."—Kirkus reviews
Get the latest updates about Jonathan Balcombe
And go from well-read to best read with book recs, deals and more in your inbox every week.
And go from well-read to best read with book recs, deals and more in your inbox every week.
Dismiss
Thanks!
Something awesome is on its way.
Back to Top
Become a Member
Just for joining you'll get personalized recommendations on your dashboard daily and features only for members.
Find Out More
Join Now
Sign In
Success!
Your account has been created. Upload book purchases, access your personalized book recommendations, and more from here.