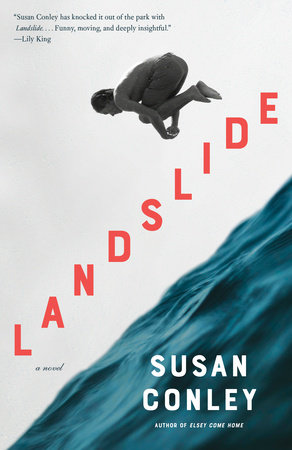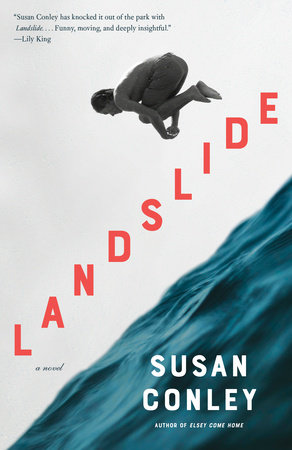 Sep 13, 2022
|
ISBN 9781984898005
Buy the Audiobook Download:
YOU MAY ALSO LIKE
QUICK VIEW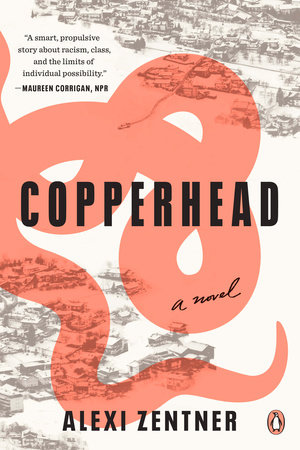 Copperhead
Paperback
$17.00
QUICK VIEW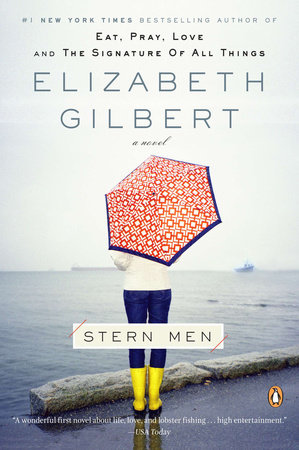 Stern Men
Paperback
$17.00
QUICK VIEW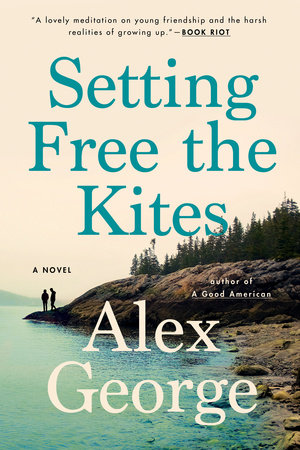 Setting Free the Kites
Paperback
$17.00
QUICK VIEW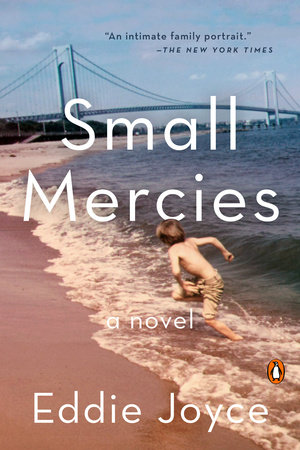 Small Mercies
Paperback
$16.00
QUICK VIEW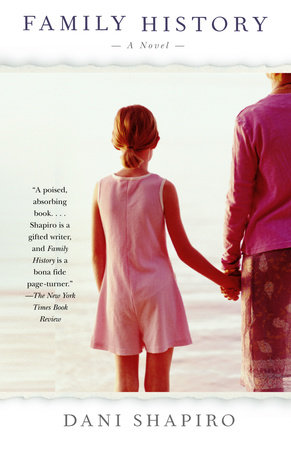 Family History
Paperback
$16.00
QUICK VIEW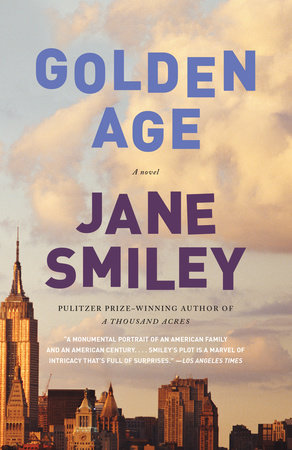 Golden Age
Paperback
$16.00
QUICK VIEW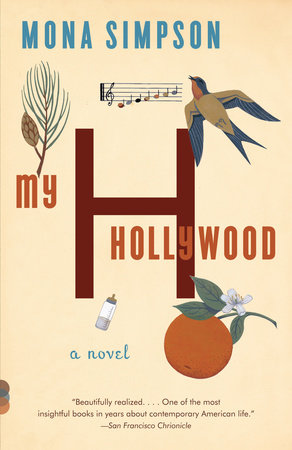 My Hollywood
Paperback
$15.95
QUICK VIEW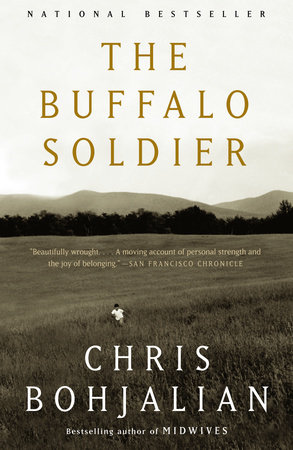 The Buffalo Soldier
Paperback
$16.95
QUICK VIEW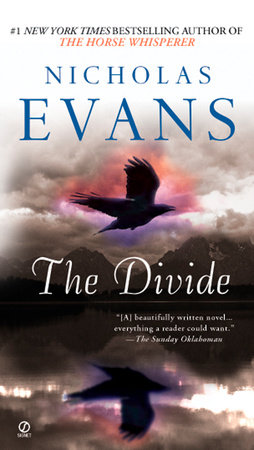 QUICK VIEW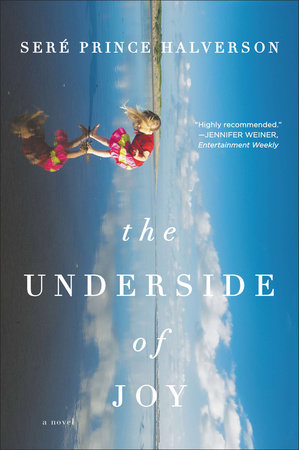 The Underside of Joy
Paperback
$16.00
Praise
A New York Times Editor's Pick • One of the Good Morning America, New York Post, Bustle, Biblio Lifestyle, and The Medium's Most Anticipated Books • A "Must-Read" from O. Magazine, Marie Claire, PopSugar, and Southern Living .

"Enveloping and warm . . . [Susan Conley] has a gift for writing tiny, meaningful interactions. Sam asks if they can quietly read next to one another, 'a sweet leftover from when he was young that he hasn't let go of.' Charlie comes in and lies on top of them — a boy's gesture at physical communion — and they all silently surrender to love. Cold sets in, and the Archers move off their little island for the coming long, dark season, just as Sam drifts out of reach and Jill frets more over her husband's return than she did his absence. But winter is the season of wolves: They are prepared for hardship . . . Conley isn't afraid to inject a little hope that [the boys] will find their way back home." 
—Hillary Kelly, The New York Times Book Review 

"In this enveloping novel, a mother of teenage boys tries to find her footing in coastal Maine after her husband is injured in a fishing accident. Little crack have sprouted in every inch of the fortification around this family's life, and Conley shows their battle to keep vulnerability at bay."   
—The New York Times

"Stunning . . . Conley is masterful in her storytelling. She writes confidently about Jill's growing lack of confidence in her own parenting skills. She nails the angst and doubt faced by parents of teenagers. Additionally, she assigns Jill the task of narrating on behalf of her wolves, which is no small feat . . . Conley has navigated the fissures of a family in crisis with her usual restraint and humor – all of it set against a backdrop of the state's rugged coastline. The result is a slice of contemporary Maine life that's as engaging as it is universal."
—Joan Silverman, Portland Press Herald

"Landslide by Susan Conley is a supple examination of the sweet, enduring electricity generated by the ever-present pairings of darkness and light, fear and security, love and loss. If it sounds like a novel for our current predicament, current opportunity, that's because it is. Landslide is wise and vulnerable, while Conley's sweet, dry humor allows us sips of hope for the wonderful characters herein." 
—Rick Bass, author of For a Little While

"With spare yet evocative prose, Susan Conley beautifully renders here the tug and pull of what it means to be the only woman in a family of men, a woman who is trying to raise two boys on an island off the coast of Maine, while also tending to her injured fisherman husband, while also trying to be the film maker she has always hoped to be. Landslide is not only a wonderfully compelling portrait of a dying industry and the people who make their living from it, it is also a love letter to the enduring nature of family itself and the ties that bind us all."  
—Andre Dubus III, author of Gone So Long

"I loved Landslide. Susan Conley is such a spare, eloquent writer. Her characters are richly but economically drawn, in this case Jill's two teenaged sons called 'the wolves,' and at the heart of the story is a marriage that may or may not come apart. You are right there with them in a fishing village in Maine, feeling the wind, the sea, the danger, just as you feel Jill's worries, frustrations, her longings, her love for her family. Smart, honest, and funny, this is a story you won't forget."
—Judy Blume, author of In the Unlikely Event

"Susan Conley has knocked it out of the park with Landslide. It is a spectacular tale of hardship and healing told in Conley's gorgeous, luminous prose. Funny, moving, and deeply insightful, the novel takes such a fresh look at marriage, motherhood, and the wondrous inner lives of teenagers. A truly beautiful and unforgettable love story of a family on the brink." 
—Lily King, author of Writers & Lovers

"From its very first page, Landslide gives the complete and deeply satisfying pleasure of a great novel: a fully realized world peopled by characters you feel you know, or used to know, or wished you knew better. Complicated people trying to sort their way through complicated lives, and the complications are the stuff of ordinary human beings: a mother struggling to manage her teenage sons, her "wolves," a fishing village in Maine staring down its end, a man in a hospital room miles from his family, and the sharp knife of accident that cuts through our days. As always, Susan Conley's work allows for the best sort of vanishing. And I went gladly."
—Sarah Blake, author of The Guest Book

"Landslide is a powerful portrait of a woman trying to hold herself and her family together in a moment of crisis. With startling clarity, Susan Conley captures the heartache, elation, intensity, and joy of motherhood and charts the emotional life of teenaged boys. Effortlessly readable and engrossing."   
—Christina Baker Kline, author of The Exiles and A Piece of the World

"This psychologically probing novel, about a fisherman's wife guiding her teenage sons through a family crisis, is a shockingly honest examination of both the destructive and healing properties of mother love. It kept me reading past bedtime."  
—Monica Wood, author of One and a Million Boy
 
"Life in Susan Conley's wondrous new novel Landslide is full of a nagging sense that the past was better than the future could ever be. But it's full of sweetness, and hope, too. A funny, fond, and rueful take on what life on the Maine coast is like after the tourists leave, Landslide will stick with you, and leave you rooting for the flawed family at its heart, even when they sometimes find it hard to root for each other. An unforgettable book."
—Brock Clarke, author of Who Are You, Calvin Bledsoe

"Conley's stunning new novel is about the global concerns that bind us all, while also being deeply, sustainably, intimately local. Conley knows about women among men—and women raising men—as thoroughly as she knows the peculiarities, struggles, and habits of coastal Maine. As emotionally meaningful an experience as I've had, as a reader, in just about forever." 
—Heidi Julavits, author of The Folded Clock: A Diary

"If D.H. Lawrence had written Sons and Lovers from the maternal perspective, and set his story on the modern coast of Maine, the result would very likely be this novel. Landslide is not only a vicious meditation on the bond between mothers and sons, but a quietly subversive reckoning with the Maine of our literary imagination. So many writers have turned to our coast as a source of innocent beauty; Conley instead reveals how these tidal zones can betray us, and curse us with all of the anger and resentment, sacrifice and pain that can only be redeemed by a searing commitment to love. This is a really powerful book. It cuts right to the bone."  
—Jaed Coffin, author of Roughhouse Friday

"A compelling portrait of family life, deferred dreams and middle age."
—New York Post, "Best new novels of winter 2021: 9 must-reads for fiction lovers"

"A modern-day mother in Maine has to care for her teenage sons after her husband is hospitalized post-fishing accident. She wrestles with how to support her family in more ways than one in this gorgeous read."
—Zibby Owens, Good Morning America

"In spare, incisive prose, Conley captures the beauty and might of nature, a mother's awesome drive to protect her children, and the fraught trial and error inherent in navigating the complexities of multigenerational family relationships."
—Booklist

"An invigorating, informative read. Jill's strong voice throughout gives a sense of immediacy, and the prose is punchy, economical, and wry. We learn how fishing quotas impact her town's shaky economy and how gentrification is overtaking Maine's harbor towns, a context that elevates the story beyond mere domestic drama."
—Library Journal

"Written with humor and grace, Conley crafts a narrative about the many cruelties a family can inflict upon their own while also conveying the delicate ache of a mother watching her children grow away from her. This poignant family portrait explores the daily chaos many parents can relate to, like financial struggles and the volatile nature of adolescents."
—TinaMarie Craven, Hearst CT Media

"If you've been reading nonfiction and taken a break from reading novels, Landslide by Susan Conley might be a good fictional story to lure you back in . . . Unlike so many books of the day, this one has a lovely ending. Not a cliche, not a sappy ending, just an ending to make the reader satisfied and happy."
—Mims Cushing, The Florida Time-Union

"I was reminded of this study in contrasts when I picked up Susan Conley's new novel, Landslide. At the center of the book is Jill, who—after a brief foray to Europe in her youth—returned to fictional Sewall, Maine, to marry her longtime love, Kit Archer. A loving portrait of a flawed family trying their best to muddle through, both individually and together."
—Norah Piehl, Bookreporter

"Conley is at her best when chronicling the very real forces Jill balances while walking a fine line between empathizing with and laying down boundaries for her children . . . A compelling portrait of a family trying to stay afloat and weather every storm life throws at them."
—Kirkus

"Immersive . . . Conley is at her best capturing Maine's coastal terrain as well as Jill's emotional turmoil. Through her disarmingly authentic family portrait, Conley speaks volumes about changing ways of life."
—Publishers Weekly

"Motherhood, loosely defined, was at the center of Conley's first two novels, and it is again here in her third, a taut family drama that unfolds after the protagonist's husband is injured in a commercial-fishing accident and she's left to manage two teenage sons on her own."
—Down East Magazine

"Landslide is a powerful portrayal of modern parenting, marriage and family unity that cleverly reveals just how difficult these things can be in this age of social media addiction, teen peer pressure and economic uncertainty . . . Conley's writing is crisp and vivid, especially the dialogue between mother and sons, wife and husband. There is some humor, but it's muted in favor of the real-life family drama she so convincingly exposes."
—The Kennebec Journal/Morning Sentinel
 
"Conley's novel represents a kind of landslide—of setbacks and confrontations, uncertainty and disquiet. Conley deftly traces the mood swings as the family navigates reprimands, accusations, and Instagram. In the end Landslide is about family and community and how fragile each is . . . Self-reliance will only get you so far; eventually, you'll need help. This book is about the cycle of innocence lost and found—and re-found. Kudos to Conley for bringing this painful and promising world to life."  
—The Working Waterfront

"A main theme is how families use language, touch, glance and gesture—to see and know each other, to read each other and connect—or not. The novel reminds us that especially in times of trouble and change, it's important to keep talking. Landslide looks perceptively as this landscape of love. What factors can a parent control and what factors does a parent have no control over? These high stakes are at the heart of the novel. The suspense is all too real." 
—Maine Women Magazine

"Susan Conley's latest book, Landslide, is a beautiful, spare novel about motherhood, adolescence, Maine, middle age, and marriage. It's a novel about the struggles and challenges of living in our current world, but it is also filled with humor, light, and gorgeous descriptions of the sea. It's a perfectly balanced novel, and because of this, it's hard to put down. You might find yourself reading this compelling novel in one sitting!"  
—Literary North

"What a remarkable story! I was immediately drawn into this family's story and loved the setting of a tiny Maine fishing village. I loved the conclusion of this book and the way the author reveals that everything is not always black and white. I felt Jill's interactions with her sons were all incredibly realistic, as painful and funny as they are in real life. I couldn't wait to see what they would do next! The title of the book is very fitting as it parallels the Stevie Nicks song, and what happens when your life comes crashing down around you." 
—The Book Bellas

"I can already tell that Landslide will end up on my Best Books of 2021 list. Everything about her latest story resonated with me. Jill affectionately thought of her sons as the 'wolves,' a perfect metaphor for teenage boys. The constant worry, the guilt she felt, the sacrifices she made, the quandary that is all teenage sons . . . Conley got it ALL exactly right." 
—Novel Visits
Get the latest updates about Susan C. Conley
And go from well-read to best read with book recs, deals and more in your inbox every week.
And go from well-read to best read with book recs, deals and more in your inbox every week.
Dismiss
Thanks!
Something awesome is on its way.
Back to Top
Become a Member
Just for joining you'll get personalized recommendations on your dashboard daily and features only for members.
Find Out More
Join Now
Sign In
Success!
Your account has been created. Upload book purchases, access your personalized book recommendations, and more from here.