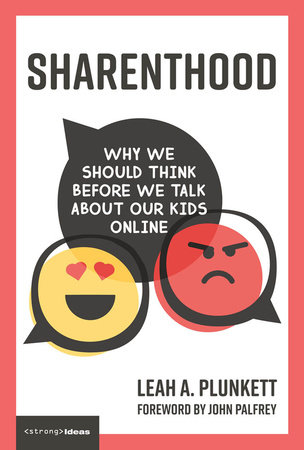 Sharenthood
Why We Should Think before We Talk about Our Kids Online
Why We Should Think before We Talk about Our Kids Online
By Leah A. Plunkett
Foreword by
John Palfrey
By
Leah A. Plunkett


Foreword by

John Palfrey



By Leah A. Plunkett
Foreword by
John Palfrey
By
Leah A. Plunkett


Foreword by

John Palfrey




Best Seller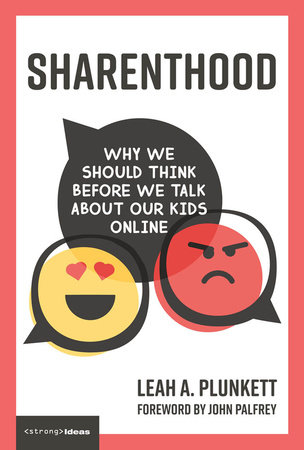 Sep 10, 2019
|
ISBN 9780262042697
*This title is not eligible for purchase to earn points nor for redemption with your code in the
Reader Rewards
program
Inspired by Your Browsing History
Buy other books like Sharenthood
Praise
Plunkett is describing a set of questions, about data and privacy, that many of us already grapple with. Yet it all seems particularly nefarious in the context of children, for whom a defining condition of life is that they are captive to forces they cannot possibly grasp…. [Sharenthood's] most gripping moments come when she imagines scenarios that seem both far-fetched and, when you think more deeply about the direction of technological innovation, a bit inevitable.—Hua Hsu, The New Yorker—

Illuminating and common sense…. Reveals the alarming ways your family's data can be used and distributed, and advocates for a more thoughtful approach to how we parent your digital-era offspring.
—
Mary Elizabeth Williams
,
Salon
—
One of 13 Must-Read Books for Fall
Leah Plunkett illuminates children's digital footprints: the digital baby monitors, the daycare livestreams, the nurse's office health records, the bus and cafeteria passes recording their travel and consumption patterns—all part of an indelible dossier for anyone who knows how to look for it. Plunkett thinks the offspring surveillance ought to stop and has suggestions for how to kick the sharenting habit. They are worth considering.
—
Emma Grey Ellis
,
Wired
—
Presents, with humor, insight, and a laudable broad-mindedness, a look at all concerns, both hypothetical and glaringly real, that parents should consider….An engaging, interesting read, one that doesn't scold but rather encourages everyone to consider their own view of privacy and press pause for just a moment before they post, tweet, swipe, scan, or upload anything.
——
Back to Top