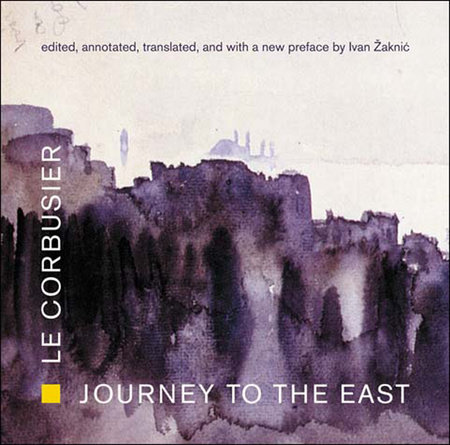 Journey to the East
By Le Corbusier
Translated by
Ivan Zaknic
By
Le Corbusier


Translated by

Ivan Zaknic




Best Seller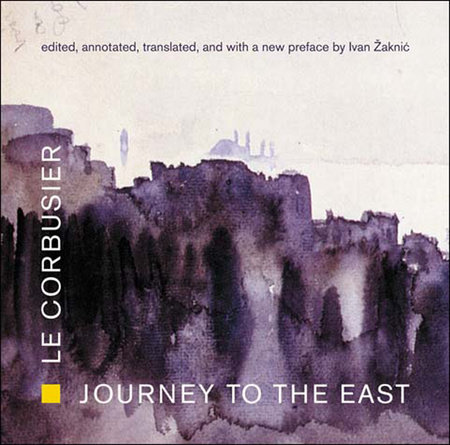 Nov 16, 2007
|
ISBN 9780262622103
*This title is not eligible for purchase to earn points nor for redemption with your code in the
Reader Rewards
program
Buy the Paperback:
Inspired by Your Browsing History
Buy other books like Journey to the East
Praise
In this centenary year [1987] of his birth, many books are being published about Le Corbusier but none offers more insight into his character than this book from his own hand.—Interior Design—

Le Corbusier was one of the greatest architects of the 20th century, if not the greatest in terms of influence and fecundity. This is the first book he ever wrote, never before published in English and only partially published in French in 1966, long after it was written in 1911. The translation, by an authority on the architect, is marvelously direct and straightforward, conveying the strength and poeticism of the original. The book records the young architect's vivid impressions on his first 'Grand Tour' not of London, Paris, and Vienna, as one might expect, but of Dresden, Prague, Budapest, Bucharest, Brindisi, Pompeii, and, finally, Athens, where before the aura of the Parthenon he became enthralled as an architect. A thrilling visual and verbal document of early modern architecture.
—
Library Journal
—
Twenty-four-year-old Le Corbusier (born Charles-Édouard Jeanneret) kept a travel diary as he roamed central and Eastern Europe, visiting ancient monuments and soaking up native architecture. His journal is a blend of overripe, lyrical prose, incisive impressions and thoughts on architecture and landscape. His trips to the Parthenon and Mount Athos, which triggered his decision to become an architect, make intense reading. He writes movingly of Anatolian vistas that express the 'lofty, poetic Turkish soul' and dubs the traditional Turkish wooden house 'an architectural masterpiece.' Even more revealingly, this neoclassical innovator admires Romanian peasant houses for their dazzling white stucco and adaptation of classical elements. The first book Le Corbusier wrote, Journey was published posthumously in France in 1966. This first English translation is most welcome.
—
Publisher's Weekly
—
'Very often, I left the Acropolis burdened by a heavy premonition, not daring to imagine that one day I would have to create.' Such words are moving from any aspiring architect; from Le Corbusier they are an inspiration.
—
Progressive Architecture
—
Back to Top