The Last Dress from Paris Reader's Guide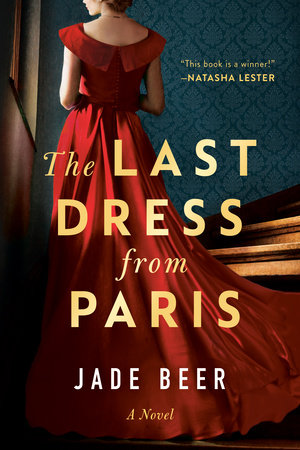 The Last Dress from Paris Reader's Guide
READERS GUIDE
Reader's Guide
The Last Dress from Paris by Jade Beer
Discussion Questions:
1. Are Antoine's actions forgivable? What about those of Alice's mother?
2. Who is the bravest woman: Genevieve, Lucille, Alice, Veronique, or Marianne?
3. In what ways does the book challenge traditional ideas of motherhood?
4. Why do you think Alice changes her name to Sylvie after leaving Paris? Would you have done the same?
5. What is the most memorable dress you have ever worn? In what way was it transformative?
6. Do you believe a sense of style can be taught and learned?
7. How did a previous life choice—romantic, platonic, or other—shape your future? Do you think it was for the better?
8. If you could wear one of the Dior dresses featured in this book, which would it be? What life event would you wear it to?
9. In your own experience, which type of love is strongest: familial love, romantic love, love between friends, or self-love?
10. Christian Dior offers to make you a dress. What is your brief to him?
Back to Top