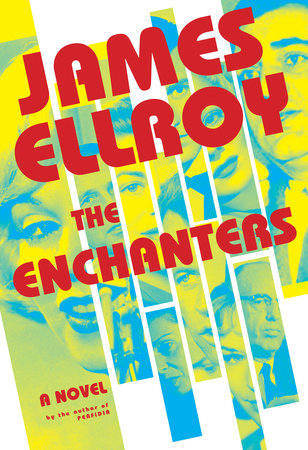 Best Seller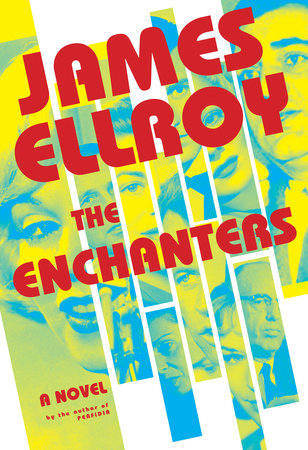 Sep 12, 2023
|
ISBN 9780593320440
Buy the Audiobook Download:
YOU MAY ALSO LIKE
QUICK VIEW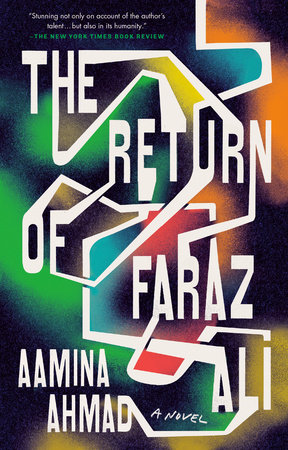 The Return of Faraz Ali
Paperback
$17.00
QUICK VIEW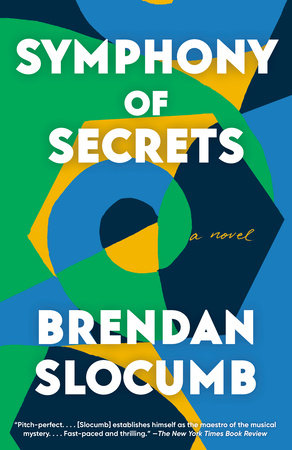 Symphony of Secrets
Paperback
$18.00
QUICK VIEW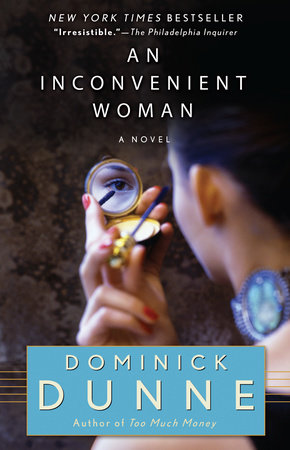 An Inconvenient Woman
Paperback
$18.00
QUICK VIEW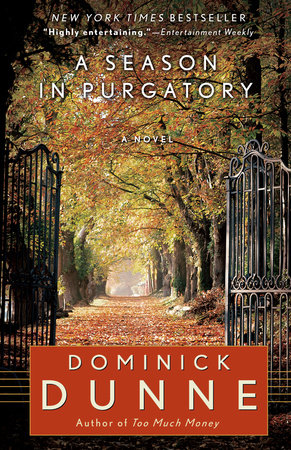 A Season in Purgatory
Paperback
$17.00
QUICK VIEW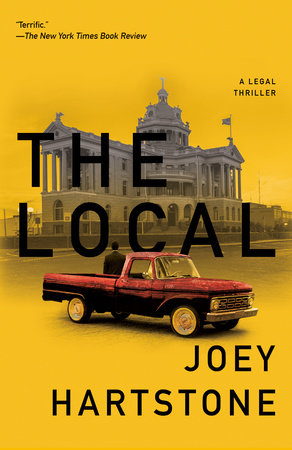 The Local
Paperback
$17.00
QUICK VIEW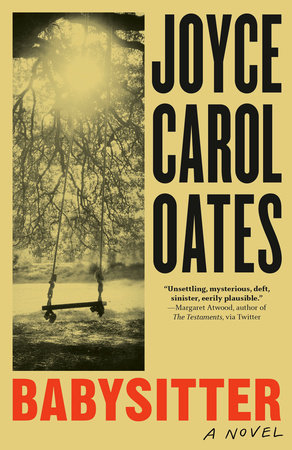 Babysitter
Paperback
$18.00
QUICK VIEW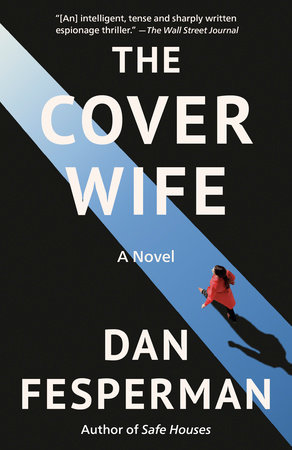 The Cover Wife
Paperback
$17.00
QUICK VIEW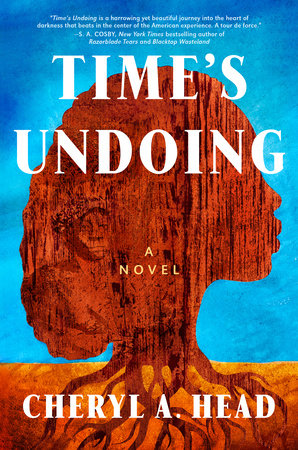 Time's Undoing
Hardcover
$28.00
QUICK VIEW
Hurricane Girl
Paperback
$17.00
QUICK VIEW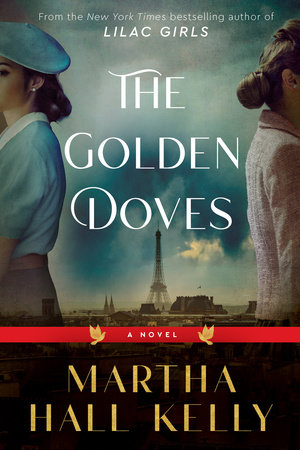 The Golden Doves
Hardcover
$28.99
Praise
"James Ellroy, the neo-noir eminence of L.A. crime fiction, is back, with his favorite snake, Fred Otash, in tow. . . . And he sure can shoulder a novel. . . . To pick up a James Ellroy novel in the year 2023 is to know the score. . . . [Ellroy's] fiction, at its most potent, is driven less by plot than by ritual. He has been canonized and censured; he writes now, in his mid-seventies, on a plane beyond the exigencies of either, enjoying a rare kind of freedom." —The New Yorker

"The Demon Dog is back. So is Freddy Otash, and he's trying to dig up the most important dirt of his infamous career. . . . James Ellroy's The Enchanters is classic Ellroy: a filthy, boozy, fast-paced, violent romp through the history and important figures of early 1960s Los Angeles, all told in Otash's frantic voice. . . . Ellroy keeps things moving at breakneck speed at all times, which is a fantastic feat considering this is a 448-page novel that delves deep into a plethora of scenes and seamlessly mixes fact and fiction. The trick to it is Ellroy's incomparable style; fast, punchy, telegrammatic prose that demands to be read quickly and that flows like an enraged river. . . . Marilyn Monroe's death has achieved myth status, and Ellroy's take on it is at once a superb crime novel about the city he's always written about, a love letter to a very different time, and a narrative that ensures the Freddy Otash novels will be mentioned … as some of Ellroy's best work." —NPR

"[The Enchanters] blends the real and imagined into the kind of atmospheric psychosexual spectacle fans have come to expect from the grand master of L.A.-noir. . . . Thoroughly crooked yet unexpectedly appealing, Otash … is a fixer with an eidetic memory who operates in the shadowy fringes of the west coast glamour factory. . . . The plot of The Enchanters is sprawling yet intricate, a riveting series of events made all the more vivid by the precision of the details — the heavy wiretap surveillance opens up a prominent peripheral cast of hangers on, psychiatrists, pornographers and other petty criminals that swirl around the edges of the scene. Ellroy's writing matches its sensational subject. . . . Filtered through Freddy's drug- and booze-addled but brilliant mind, the novel is vibrant and vivid, with a pungent whiff of decay. . . . Otash is a fascinating guide. . . . Carnivalesque—literary roller coaster meets Tilt-a-Whirl." —The Washington Post

"When [Ellroy is] on, as he is in his new, Marilyn Monroe-centered book The Enchanters, a sort of fever takes hold of the reader. Fact, fiction and conspiracy blur together until you can't tell which is which, and you almost cease to care. The meticulous detail accumulates with a reportorial verve, each small action adding to the big picture. You start to see historical figures — be it Monroe, Bobby Kennedy or Ellroy's antihero, a hopped-up mess of an off-the-books LAPD heavy named Freddy Otash — in a harsh new light. The experience might not be pleasant, but it is undoubtedly memorable. . . . This is … Ellroy. The fever dream and the undiluted sleaze, in which he is far from the only crime novelist to indulge. Here, however, he's messing with an icon (not to mention two popular political figures who met tragic deaths). The transgressions feel more severe, and, it must be said, more exciting. You might not want to live in Ellroy Land, but The Enchanters makes for a pretty wild visit." —The Los Angeles Times

"Feverish [and] cinematic. . . . This raucous novel boasts an all-star supporting cast of historical characters. . . . Savagely satirical. . . . Ellroy dazzles with his detailed knowledge of the geography and denizens of the City of Fallen Angels, his brutal action sequences, his imaginative daring and his more sympathetic female characters." —The Wall Street Journal

"The 'demon dog of American Letters' bounds back into view with The Enchanters. . . . Likability can be boring, and Ellroy is a modern master of making his characters interesting instead of nice. . . . The pace is hold-onto-your-hat fast. . . . Ellroy has long been the finest tour guide of America's most glittering gutters, ruthless in his examination of the muck on the floors of the golden cages. . . . The world of The Enchanters slips seamlessly into the Ellroy universe, the smeared mirror of realities past. . . . Where some writers might light a match to illuminate their way through a chapter, Ellroy takes a flamethrower. Full on, all the time—a style that is intensely, unequivocally, unapologetically his. . . . The place is L.A., and feels like it. The time is 1962, and feels like it. The scene is Hollywood—the stars and hangers-on—and feels like it. . . . Is The Enchanters anywhere close to the truth? Does it matter? A work of fiction needs to create a world that's consistently convincing, and The Enchanters scores there, reality be damned. . . . The book is razor-sharp, rocket-fast, and always engaging. . . . Monroe and the Kennedys is hardly virgin territory, but Ellroy's playing on the edges of it makes the novel a fresh read. The Enchanters serves as confirmation of elevation back toward past glories. . . . The demon dog is back ripping throats out." —Air Mail
 
"The laureate of American sleaze conjures a lost LA out of the film star's death and a cast of real-life characters including JFK. . . . [Ellroy] uses [Marilyn Monroe's] sudden death in 1962 and the mystery around it to conjure a lost LA of unapologetic glamour and unrepentant greed: the last seedy days of the studio system, the underbelly of Camelot (West Coast branch). Needless to say, nothing in this novel is sacred. . . . Language is a big reason why we come to Ellroy. No other living writer can pull off the streetwise argot of mid-century American low-life. . . . At his best his style is propulsive and fit for the wastoids, freaks and heavies who populate his fiction. . . . The Enchanters is … like a perpetual motion machine in which the secrets and foibles of its cast serve as fuel for the efforts of its narrator, Freddy Otash, the sleuth who has to keep tabs on his menagerie of friends." —Financial Times

"[A] lush, manic novelization of Marilyn Monroe's death and all that was hushed up around it. . . . Underbellies don't come any seamier than this. . . . Ellroy's rat-a-tat sleaze is pitch-perfect." —Harper's Magazine

"The latest in a string of hot books by … James Ellroy. . . . The Enchanters is a bold, provocative, zany and sometimes very funny book." —The Denver Post

"There's no denying the sheer narrative power of [Ellroy's] epic mashups of historical fact and filthy fantasy. The former cop and expert muckraker Freddy Otash surfs the sewers of 1960s Hollywood and the White House as he explores the death of Marilyn Monroe and hunts a serial killer dubbed the Sex Creep. His raging paranoia makes him, and the reader, see 'convergence/confluence/conspiracy' everywhere. If, to misquote Count Basie, 'sleazy does it', no one does it better than Ellroy." —The Times (UK), Best New Crime Fiction of 2023
 
"[James Ellroy's] patented blend of paranoid conspiracy theories and idiosyncratic prose is truly invigorating. . . . Demonically riveting." —The Telegraph, Autumn's Best Crime Novels

"Indisputable fact: Marilyn Monroe died August 4, 1962. Questionable theories: was it suicide or murder? A case can be made for either, which Ellroy does with his signature jazzy aplomb in his ongoing quest to expose L.A.'s spongy underbelly via its most notorious scandals. . . . Ellroy's lingo-laden, juiced and jived historical police procedurals are always a trip worth taking." —Booklist [starred review]

"Real-life LAPD officer turned private detective Fred Otash narrates Ellroy's sprawling follow-up to 2022's Widespread Panic. It's another opportunity for the author to showcase his encyclopedic knowledge of mid-century Hollywood: the plot kicks off in the summer of 1962 when Otash is hired to dig up dirt on the recently deceased Marilyn Monroe by the unholy trinity of Jimmy Hoffa, JFK, and the LAPD. . . . Ellroy masterfully orchestrates his vast array of subplots to create a tour de force of vibe and atmosphere. That ambience, plus his signature jazzy turns of phrase, will thrill longtime fans. . . . Fascinating … a hell of a ride." —Publishers Weekly

"A descent into the conspiracy hellhole of Hollywood in the early 1960s. Within the dirty fun of Ellroy's fiction, all sorts of lines continue to blur. There is little distinction between characters taken from so-called real life and inventions from the novelist's fevered imagination. Marilyn Monroe, JFK, Jimmy Hoffa, and J. Edgar Hoover were all real people, of course, before they became Ellroy characters. So was protagonist Freddy Otash, the rogue cop who subsequently dug up dirt on celebrities for the scandal-sheet Confidential, though he has become better known as a figure in Ellroy's fiction. As for the lines between good and bad and innocent and guilty, they simply don't exist here. The cops are as crooked as the crooks, maybe more so, and guilt is a matter of degree. . . . The climax might well leave the reader as breathless as Ellroy's prose." —Kirkus Reviews
Get the latest updates about James Ellroy
And go from well-read to best read with book recs, deals and more in your inbox every week.
And go from well-read to best read with book recs, deals and more in your inbox every week.
Dismiss
Thanks!
Something awesome is on its way.
Back to Top
Become a Member
Just for joining you'll get personalized recommendations on your dashboard daily and features only for members.
Find Out More
Join Now
Sign In
Success!
Your account has been created. Upload book purchases, access your personalized book recommendations, and more from here.