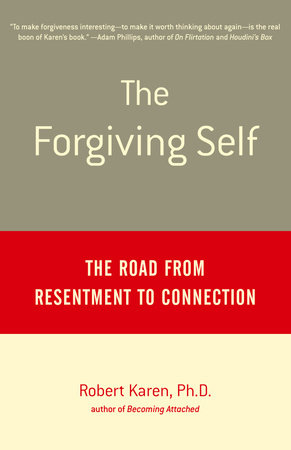 The Forgiving Self
The Road from Resentment to Connection
The Road from Resentment to Connection
By Robert Karen, Ph.D.

By
Robert Karen, Ph.D.
By Robert Karen, Ph.D.

By
Robert Karen, Ph.D.
Best Seller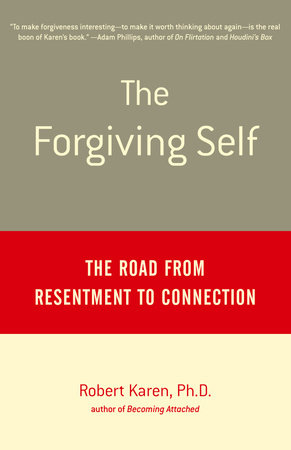 Jul 08, 2003 | ISBN 9780385488747
People Who Read
The Forgiving Self

Also Read
Inspired by Your Browsing History
Praise
"To make forgiveness interesting—to make it worth thinking about again—is the real boon of Karen's book" —Adam Phillips, author of On Flirtation and Houdini's Box

"Tackles the core questions that have preoccupied thinkers about human behavior through the ages . . . .Fascinating and important." —Paul Wachtel, author of Pyschoanalysis & Behavior Therapy

"Robert Karen is one of our smartest and most accessible guides to the world of psychoanalytic theory and research." –Elle Magazine

"Looks through the lens of forgiveness into the heart of what can go wrong in relationships . . . gets into the guts of what it is like to feel wronged and bear grudges and to suffer with feelings that seem hateful and shameful."—Lucinda Steig, Faculty, National Institute for the Psychotherapies

"A deeply moving book, psychologically sophisticated, beautifully written, and personally inspiring." —Lewis Aron, Director, Postdoctoral Program in Psychotherappy and Pyschoanalysis, New York University.
Back to Top