We know readers tend to be writers too, so we feature writing tips from our authors. Who better to offer advice, insight, and inspiration than the authors you admire? They'll answer several questions about their work, share their go-to techniques and more. Now, get writing!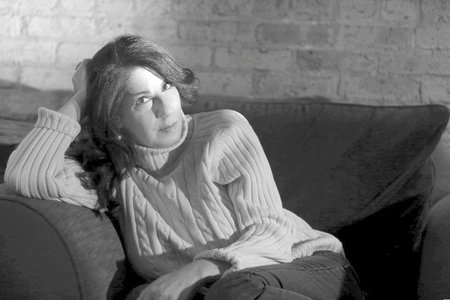 Renée Rosen's newest historical fiction novel is called
White Collar Girl
, and takes place in 1950's Chicago.
What writing techniques have you found most important or memorable?
For me the most important part of writing is editing. But within the world of editing I've come to truly value the importance of the paper edit. Before I turn my books in I always do a paper edits, and if time permits, I'll do more than one. I've found that my work reads very differently on paper than it does on the screen. The paper edit stage is where I'll catch things like word echoes, continuity errors, something like a three- page chapter following a thirty-page chapter and other problematic issues. Sometimes I'll even print the manuscript out using a different font, which helps me see it with fresh eyes.
How would you recommend creating and getting to know your characters?
Creating characters that come to life on the page is really one of my greatest challenges. Just like with real people you meet, some characters come to you and you feel like you've known them all your life while others take time to reveal themselves. When I come across the latter type, I usually start by trying to find out as much about them as possible. For every one detail I use in the book, I'll have ten or so others floating around in my head. I might begin with something as simple as their physical description and then I'll drill all the way down to what the inside of their closet looks like. When all those little details come together the story generally starts to write itself. The characters take over and I become the vehicle that merely delivers their tale.
What's the best piece of advice you have received?
I was fortunate enough to have studied with Carol Anshaw and I'll never forget that she used to tell us that
the first draft is you telling yourself the story
. Don't worry about how sloppy or full of holes it is, just get a beginning, middle and end down on paper. Once you have that foundation you might very well go back and change every word on every page but before you can do any fine tuning, you have to first tell yourself the story.
What are three or four books that influenced your writing, or had a profound affect on you?
Sister Carrie
by Theodore Dreiser –I think my love of Chicago history started with my first reading of this book. It made me fall in love with the city.
Spoon River Anthology
by Edgar Lee Masters—totally original and filled with wisdom in ever monologue. Each time I read it, I discover something new.
Simple Passion
by Annie Ernaux—80 of the most powerful and brutally honest pages you'll ever read. This slender book is one I treasure.
Anywhere But Here by Mona Simpson
. This is such an amazing character-driven novel and when I first read it, I realized what was possible to do on the page.
Check out Rosen's book below.