Staff Picks
What Abbe Wright is Loving Right Now
Book club reads, wedding planning guides, new TV shows, and more!
We asked some of the most bookish people we know to share what they're enjoying these days, from the latest unputdownable novel to their current movie obsession. We're excited to hear from Abbe Wright, Creative Development Lead for Content Marketing at Penguin Random House! Read on to hear in her own words what she's reading and recommending right now.
After 13 years of living in New York City, I recently moved into a brick row house (built c. 1874!) in my hometown of Philadelphia. This recent transition has reignited my passion for interior design and too many furniture restoration TikToks have me believing I can tackle even the wackiest DIY projects in my new space. When I'm not thinking about paint samples, I love to go see live music, cheer on Philly sports teams, take long walks around the city, cultivate my plant babies, and cook elaborate dinners. The towering stack of books on my bedside table holds a mix of memoirs and literary fiction, with some historical fiction and a thriller or two thrown in. For me, I adore books that induce some sort of emotional response; when I can actually laugh (or, ahem, snort) out loud or be cleaved in two, sobbing with devastation—that's when I know a book is a winner. I also gravitate towards books that help me process what I'm experiencing outside of the pages; books have an incredible way of making you feel less alone or more understood in whatever you're going through.
---
This riveting page-turner had me hooked me from the first sentence. The novel centers on Ray McMillian, a Black classical musician who is on a desperate quest to recover his lost violin the night before he's due to perform in the most prestigious musical competition in the world. And of course, the violin isn't just any run-of-the-mill instrument, it's a priceless Stradivarius that once belonged to his great-great-grandfather. And of course, it hasn't been misplaced, it's been stolen by some nefarious goons who are trying to squelch Ray's unparalleled talent and lay claim to the valuable violin. I could barely put down this book to sleep—it's that good. Don't believe me? Start reading the first chapter here.
Also available from:
---
My book club is reading Maggie O'Farrell's Hamnet, which is a fictional portrayal of Shakespeare's marriage and home life. In it, O'Farrell imagines the fiery interiority of William's wife, Agnes Hathaway, as well as how the family is rocked when their young son, Hamnet, dies at age 11. It is a novel of grief, yes, but also one that hopefully ponders the idea that one of Shakespeare's greatest plays grew from the seeds of that sadness.
Also available from:
---
I love quirky novels with interesting relationships and Pizza Girl definitely qualifies. Our narrator is an eighteen-year-old, pregnant pizza delivery girl who is grieving the death of her father and trying to navigate living at home with her mother and her boyfriend. She starts delivering a special-ordered pie—pepperoni topped with pickles—weekly to Jenny, a stay-at-home mom who is new in town and similarly lonely. The two form a complicated friendship that unfurls in the wildest way.
Also available from:
---
After my dad died in 2015, I sought out books that dealt with grief as a way to wade through the depths of the heartache I was feeling. Zinzi Clemmons' roman à clef centers on a young woman who, not only is grappling with her mother dying of cancer, but also with her own womanhood, her race, her sexuality, her identity, and her country. The novel examines what it's like to continue living after so much loss and its words filled me with a sense of shared belonging, like I wasn't alone in what I was feeling.
Also available from:
---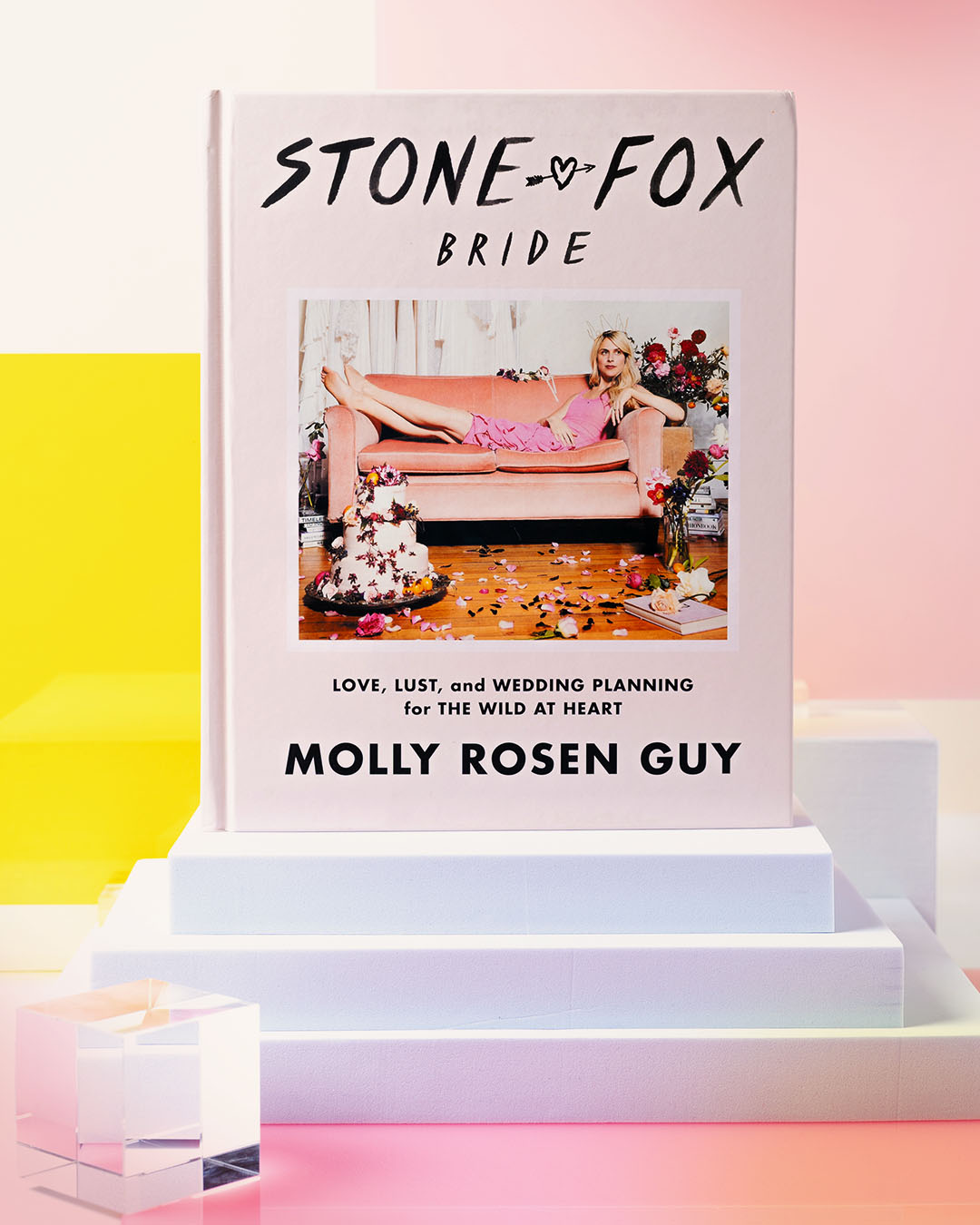 Like so many other people on my Instagram feed, I am getting married this year! (Apparently, 2022 will see more weddings than there have been since 1984!) I keep returning again and again to this tome—part coffee table book, part advice manual—to guide me in my wedding planning. Molly Rosen Guy founded her company, Stone Fox Bride, as an antidote to the outdated and overblown plastic princess wedding culture. Molly is all about a chic, individualistic aesthetic and recognizes that a "perfect day" doesn't exist, so why not embrace a little mess? This book is a blend of cool-girl storytelling and gorgeous visuals and holds up better than any Pinterest board when it comes to inspo.
Also available from: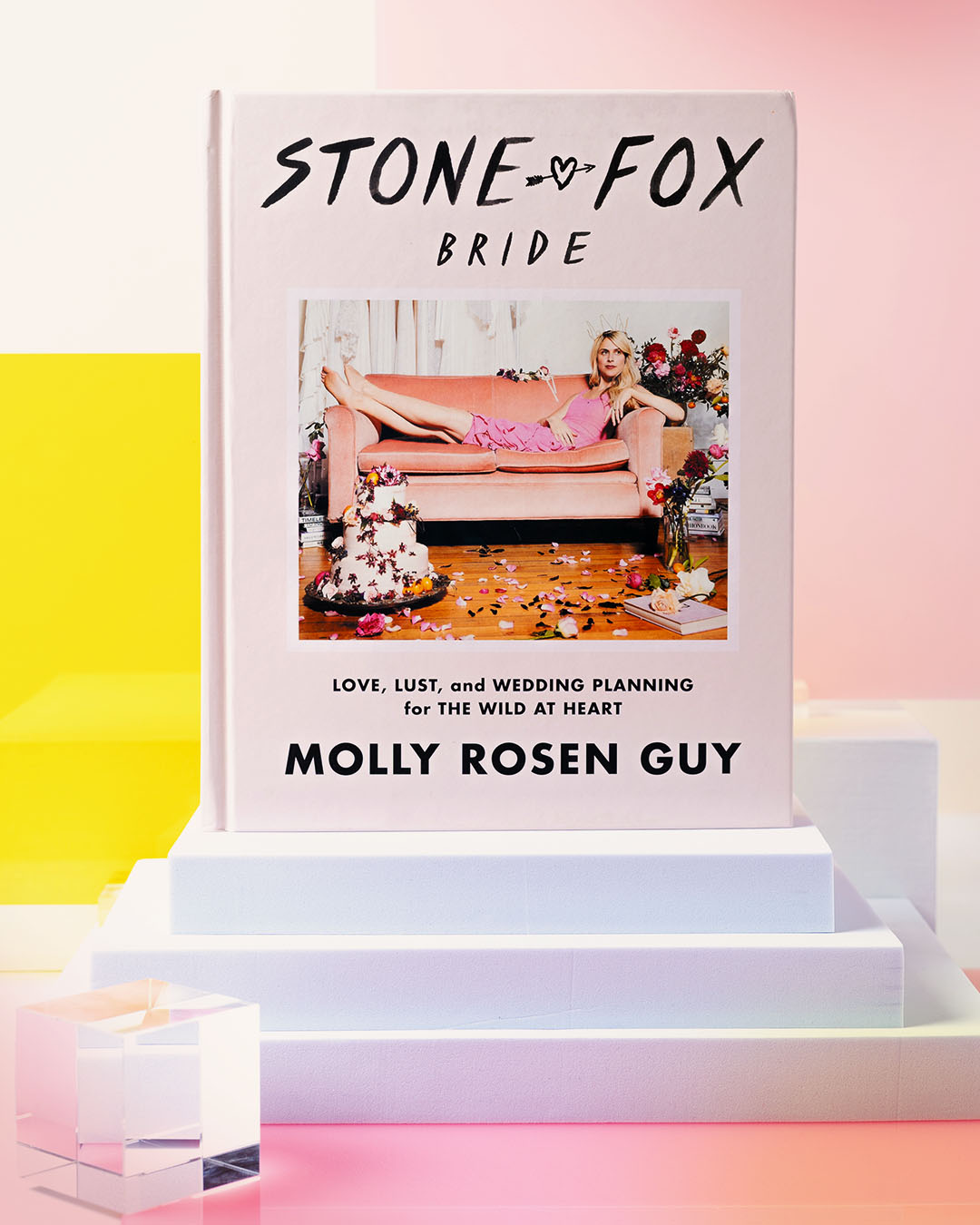 ---
Since joining that aforementioned book club, I've had a hard time keeping my thoughts straight. Notes in the margins of books are hard to find during meetings, and sometimes it's difficult to remember characters' names. Enter the book club journal, made just for this purpose. I really enjoy going back through the journal to reflect on what I thought about each book, what we ate at book club (we meet for brunch!), plus the dozens of pages replete with ideas for what to read next mean no fighting about whose turn it is to pick the next book—we just move down the list!
Stationery & Accessories
$ 14.99
Also available from:
---
I tore through this book in a three-hour train ride. It's about two sisters and a dynamic many people might be familiar with: the younger sister, Ayoola, is the favorite child, much adored, yet totally flighty and the older sister, Korede, is responsible and constantly cleaning up her younger sister's messes. Except these messes are bloody because Ayoola keeps murdering her boyfriends! This book, despite what sounds like dark subject matter, is one of the funniest books I've read in a long time.
Also available from:
---
Just because I stopped drinking alcohol five years ago doesn't mean I don't still love a good drink! This book is chock full of delicious recipes that blend unexpected ingredients (soy sauce and Coca-Cola?!) to create non-alcoholic drinks that feel celebratory and fun.
Also available from:
---
If there was a Fiona Davis fan club, I would be the president of it. I've devoured every single one of her novels, all historical fiction that is anchored by a famous building in New York City. The Dollhouse is set at the Barbizon Hotel for Women, The Address at The Dakota, The Masterpiece at Grand Central Terminal, The Chelsea Girls takes place at, of course, the Chelsea Hotel, and The Lions of Fifth Avenue unfolds at the New York Public Library. Her latest takes place at the Frick mansion, one of New York City's most impressive Gilded Age mansions, and home of the Frick Collection. There's always a pulsing mystery at the root of these plotlines, but, mainly, I just love being transported back to New York City of yesteryear.
Also available from:
---
I'm so eager to read this novel, the first fiction out of Phoebe Robinson's imprint, Tiny Reparations Books. It's a coming-of-age story about a young girl, KB, whose life is turned upside down when she and her sister are sent to live with their grumpy, estranged grandfather in Lansing, Michigan after their father's drug overdose, the loss of their home in Detroit, and their mother's disappearance. It's sure to be a moving story about the resiliency of family.
Also available from:
---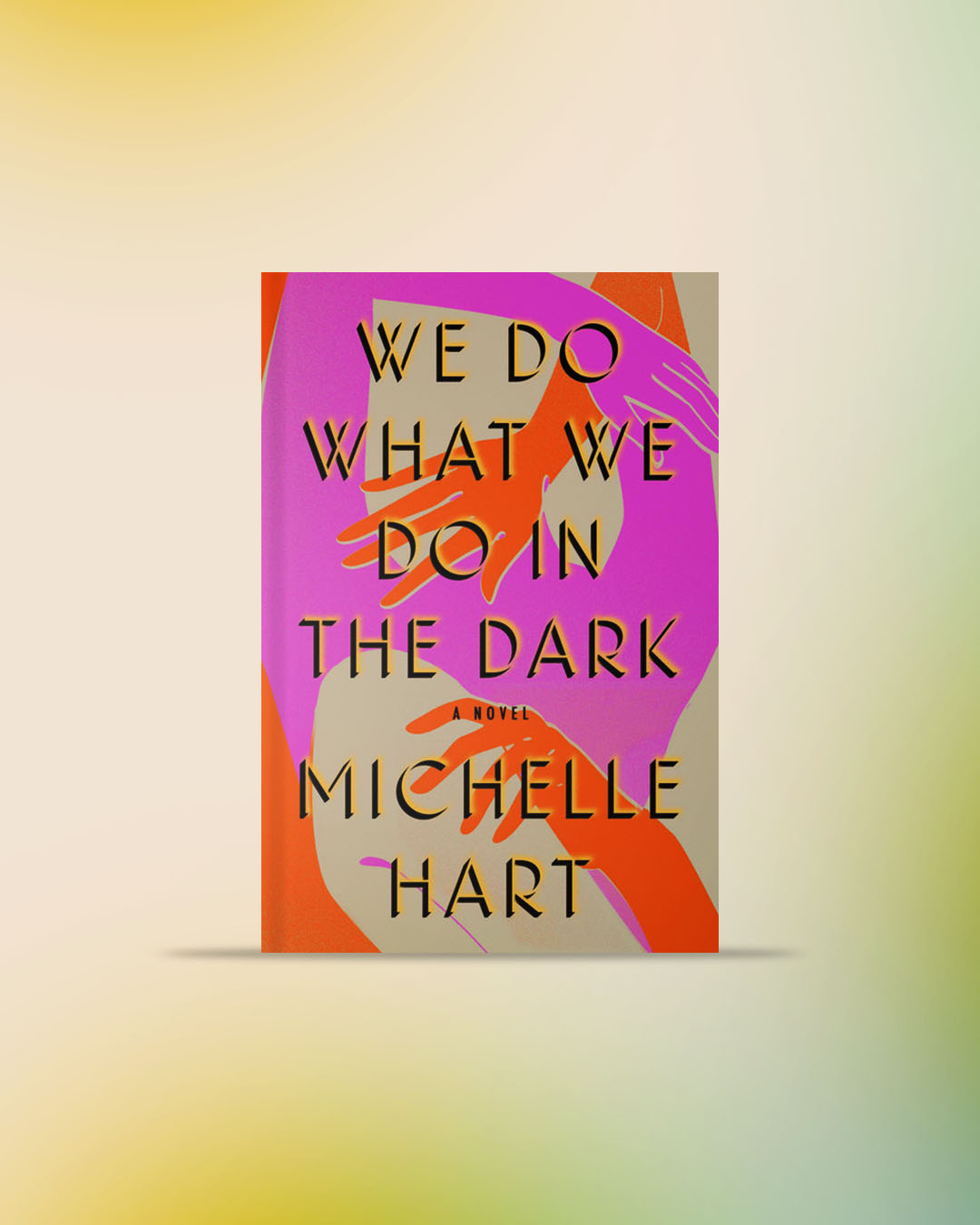 I'm so excited for this debut novel by my friend Michelle about a young woman's life-altering affair with a much older, married woman that causes her to withdraw from society into isolation, even long after the affair has ended. The book is both sensual and haunting and Michelle's writing is incredible.
Also available from: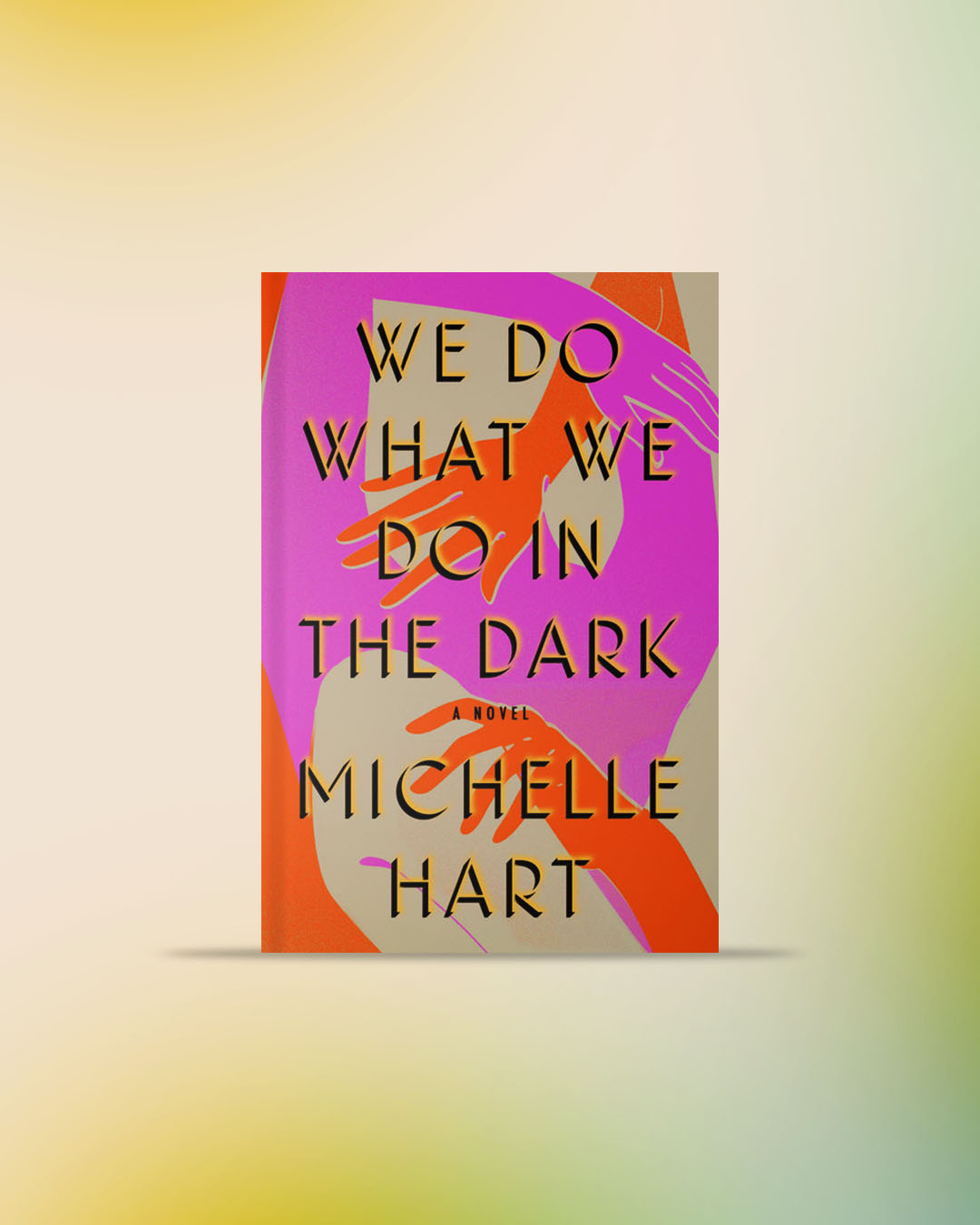 ---
What are you watching?
I loved Paul Thomas Anderson's latest film, Licorice Pizza, which is a big-hearted romp through young love in the 70s.
I watched the entire season of the Mindy Kaling-produced HBO show, The Sex Lives of College Girls, in one night and it simultaneously made me miss college and feel waves of relief that I was no longer there.

What are you listening to?
I confess I'm not a huge audiobook or podcast fan—there's something about being talked at that makes me tune out. But as a music lover, I've had the new album from The War on Drugs, I Don't Live Here Anymore, on repeat, as well as Caroline Rose's 2020 album, Superstar, Gregory Porter's latest, Still Rising, and Kacey Musgraves' Star-Crossed. Anytime I need a boost, it's Lil Nas X's MONTERO on shuffle, without a doubt.
What are you cooking?
I love cookbooks because they make me pair ingredients I would have never thought about and they're so imbued with the chef or author's voice, I can't help but feel like we're friends, cooking together. The ones in my kitchen that are the most sauce-splattered and well-loved are Molly Baz's Cook This Book, Carla Lalli Music's That Sounds So Good, and Molly Yeh's Molly on the Range. When I want to bake, I turn to Vallery Lomas and Life Is What You Bake It.
Thank you, Abbe! Find her on Twitter and Instagram .