Staff Picks
What Jenny Jackson Is Loving Right Now
Discover this editor and author's favorite engrossing and unforgettable fiction reads.
We asked some of the most bookish people we know to share what they're enjoying these days, from the latest unputdownable novel to their current movie obsession. We're excited to hear from Jenny Jackson, Vice President and Executive Editor for Knopf at Penguin Random House! Read on to hear in her own words what she's reading and recommending right now.
I've been an editor at the Knopf Group for TWENTY YEARS (how awkward that I started working as a mere toddler, jk) publishing a range of literary and commercial fiction, from Emily St. John Mandel to Kevin Kwan. In March, my very own debut novel, a comedy about women and money, Pineapple Street, is being published by Pamela Dorman Books. It has been absolutely wild to see things from the author's point of view, but more than anything it has crystalized what I truly love about fiction: I want to be swept up by a voice, I want to laugh, I want to see things from a new perspective, and I want to care deeply about characters. My family teases me because I get so carried away as a reader. Once, on vacation, I sobbed so loudly while reading that I woke up my dad in the next room. So, while my passion for emotionally engaging books might make me a bad travel companion, it makes me a great recommender of engrossing fiction!
---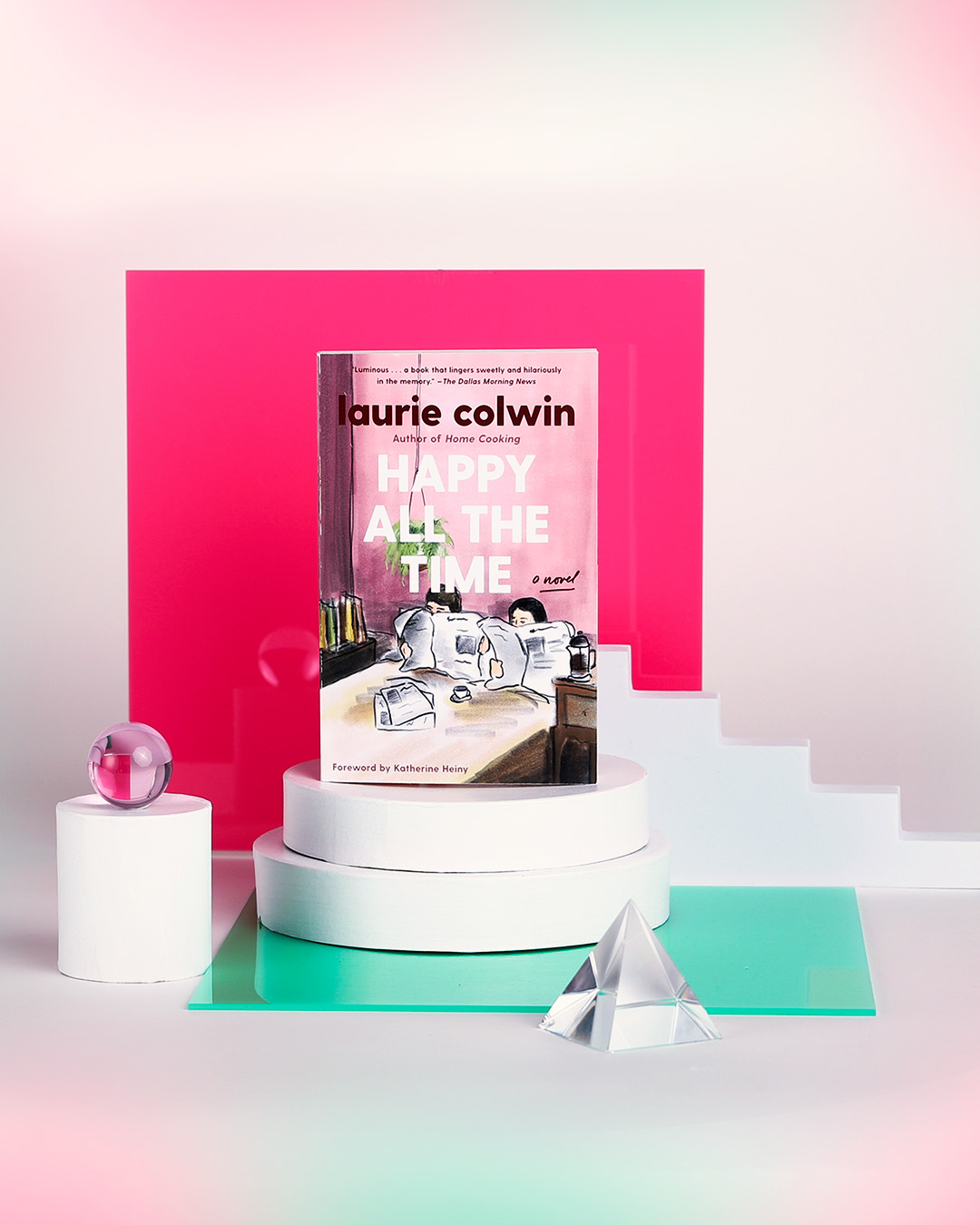 This book was published before I was born, and yet it feels as funny and fresh today as it did 40 plus years ago. I know this because I just reread it for the third time! It's the story of two friends — actually cousins — who fall in love with two women. It's about love, family, and jealousy, and features one of my favorite characters of all time. Her name is Misty Berkowitz, and when Vincent first encounters her, "She looked bored and misanthropic. The sight of her caused Vincent's heart to leap in an unexpected manner." If that isn't a meet-cute, I don't know what is.
Also available from: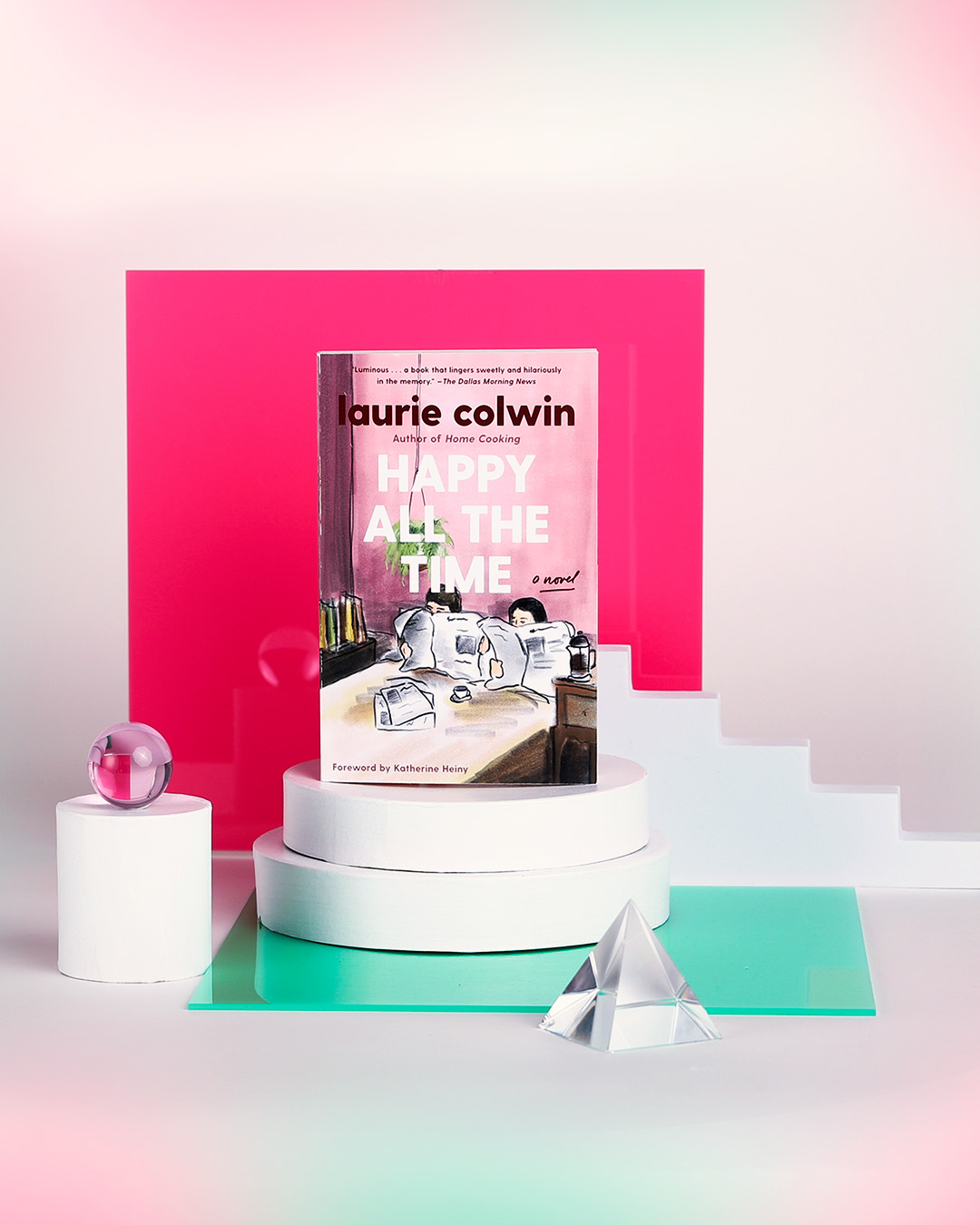 ---
Please allow me to be the millionth person to recommend this astonishing novel. Tomorrow, and Tomorrow, and Tomorrow (or Tx3 as we at Knopf call it) is the universal blood type and is life-giving for every single reader, from deep video game nerds to book club enthusiasts to your uncle's birdwatching pals. If you haven't picked it up yet, read it today (not tomorrow, or tomorrow, or tomorrow).
Also available from:
---
Lorrie Moore is most celebrated for her short stories, and you should absolutely read all of them, starting with Self-Help, but her novels are also just as wonderful. A Gate at the Stairs is the story of a young woman who takes a job as a nanny in a university town, and like J. Courtney Sullivan's Friends and Strangers, Kiley Reid's Such a Fun Age, or Mona Simpson's My Hollywood, the book examines race, class, and love through the lens of that strange nanny-family relationship. I think a whole generation of us grew up desperately trying to write just like Lorrie Moore, and it's impossible.
Also available from:
---
This novel is an absolute corker. Ore is a British Nigerian book editor based in London and she has one of the most exciting, compelling voices I've read. Here she tells the story of an uncomfortable triangle: a husband, his wife, and her best friend — a woman who absolutely hates the husband's guts (been there!). Set over the course of one devastating, wine-fueled day, it reads like a hilarious and claustrophobic fever dream.
Also available from:
---
If you liked The Bear on Hulu, you will inhale Marrying the Ketchups faster than a sandwich loaf frosted with cream cheese (look it up). It is a hilarious novel about a Chicago family restaurant full of flirtatious bartenders, rebellious teenagers, opinionated grandmothers, cheating husbands, and near-sexual descriptions of cheeseburgers that will make you desperate to place a Seamless order.
Also available from:
---
About a quarter of the way into this completely original novel there is a party game played at a trans lady picnic in the park: Pick any three items from your local CVS that would most upset the checkout clerk. ("A dog collar, those long balloons you twist into animals at children's parties, and a tub of Vaseline.") When Amy takes her turn, Reese falls in love with her and, in that moment, I fell in love with Torrey Peters for the sheer dark comedy of her brain.
Also available from:
---
What are you watching?
I am a Sharon Horgan superfan (Catastrophe!) and so I devoured Bad Sisters. The way the story unfolds — moving back and forth between the husband's death and the investigation into murder — is completely brilliant. It also has one of the best intros on TV where you end up watching it in its entirety every single episode to try and find clues.
If you haven't watched HBO's Station Eleven, it is a must-see. There are 500 things to praise about this gorgeous adaptation, but I am going to specifically call out the costumes. Kirsten wears a Speedo bathing suit as a shirt that delighted me the entire series.
Thank you, Jenny! Discover her new delightfully funny novel, Pineapple Street.
A sharply observed debut of family, love, and class, this zeitgeisty novel follows three women in one wealthy Brooklyn clan. Pineapple Street is a smart, escapist novel that sparkles with wit. Full of recognizable, loveable — if fallible — characters, it's about the peculiar unknowability of someone else's family, the miles between the haves and have-nots, and the insanity of first love.
Also available from: