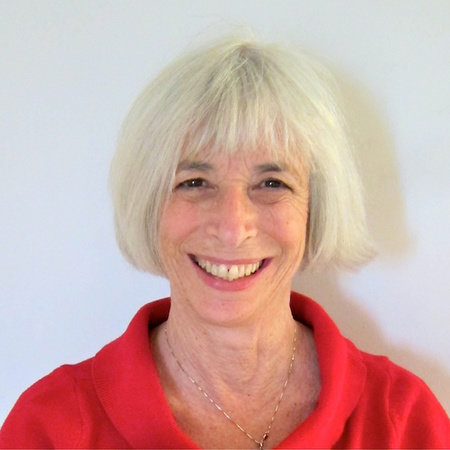 Photo: © Marshall Marcovitz
About the Author
"I grew up in Buffalo, New York. I loved to daydream, and through my fantasies I learned a lot about good writing. I had a crush on Elvis, and I made up what he would say to me. When I became a writer as an adult, I could make my daydreams almost come true. I put Elvis in several of my books. Kids have sent me pictures of Fletcher as Elvis. Principals have even dressed as Elvis when I visited their school.  

"I went to Brown University where I majored in history. After I graduated, I came to New York City and worked for ABC-TV and Radio, and then for Senator Robert Kennedy. My first book was written shortly after Senator Kennedy's death. It was called The People Lobby. I wanted teenagers to know how exciting politics can be. After that, I began writing mysteries and novels. I have been writing and living in New York ever since. At certain times of the year, I can be found out at Shea Stadium watching, the New York Mets. And of course, I still daydream. Now I daydream that they will win the World Series again.

"Friendship and laughing are a big part of my life. I write a lot about characters and real people who make mistakes in their lives. Learning how to be loyal and to laugh at myself and with my friends and family is something I still work on. 

"When I'm alone and not writing, I love to hang out with my friends, bike around the city, but most of all I still love to read and daydream."

Elizabeth Levy cowrote (with Bruce Coville) three books in Paula Danziger's Amber Brown series.