Graham McNamee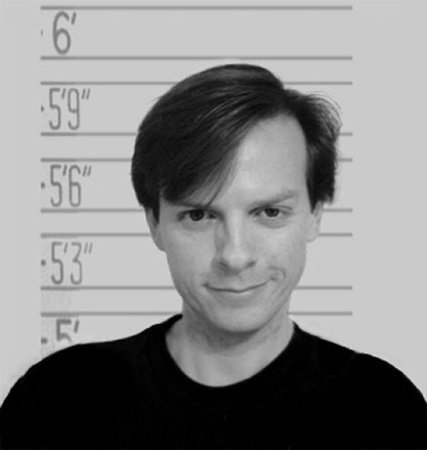 Photo: © Bodegadesigns.com
About the Author
BONECHILLER was inspired by a nightmare. The story takes place in a small northern town with a dark secret. Based on a real town where my uncle had a little lakeside cottage we visited in the summer when I was a kid. A place of warm, sun-filled memories.

But one year we made the mistake of going up there in the dead of winter for some ice-fishing. A very bad idea. Because when the cold took over, our cottage country hideaway turned into an icy ghost town. All the cabins were boarded up for the long winter, and there wasn't a soul to be found. The wind chill off the frozen lake bit at our faces with icicle teeth. A snow squall blew in just as we got there, burying the roads and trapping us in the cottage for two shivering nights. The thermometer bottomed out, and we slept with our boots on.

Outside, the squall was howling, heaping drifts up against the cottage and trying to pry the wooden planks off the boarded windows. I stayed up half the night peering through knotholes in the wood, trying to spot the 'thing' that was making that howling noise. More than just the wind, I was sure there was something alive out in the freezing dark. Something big and mad, and hungry. In bed, even with my ear muffs on, that arctic howl found me. And when I finally slept, 'it' came to me. A huge snow-pale beast with blade-like teeth, ice pick claws and big silver eyes. It chased me through my dreams, through the ice-bound town. And when it caught me–it always caught me–all I could do was stare at my own reflection in those hideous, silver-mirrored eyes. And scream until I screamed myself awake.
After two nights of nightmares we finally made it out, driving over the frozen lake to get back to the main road. I remember looking through the rear window, searching the snowy landscape for my beast. The dreams haunted me for months after. And the cottage was never the same after that. Because even in the heat of summer I knew something was hiding, and only waiting for the deep freeze to come back out.
So here's my nightmare, my beast. My Bonechiller. Sweet dreams.

ABOUT THE AUTHOR
Graham McNamee works at the Vancouver Public Library. His novel Hate You is an ALA Best Book for Young Adults and his novel Sparks won the PEN/Phyllis Naylor Working Writer Fellowship.