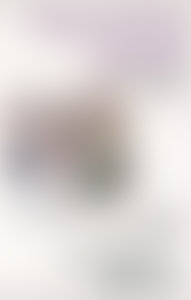 E
About the Author
Profiles in Etiquette: About the Authors
Lesley Carlin is a New Englander—in terms of both Her Birthplace and Her Temperament. After seven years of Catholic School, which she fondly compares to Chinese Water Torture, she enrolled at a small Massachusetts prep school, whence she graduated as a member of the last all-girls class. Lesley continued her studies at Princeton, where she majored in English Literature and Creative Writing and learned how to Mix a Mean G&T. She picked up her A.B. in 1995, packed up the Etiquette Volvo, and moved to Ann Arbor, Michigan, to begin Graduate Work in Creative Writing, courtesy of a Jacob Javits Fellowship. Her poems have been published in several journals and nominated for the Pushcart Prize. After earning her M.F.A. in 1997, Lesley embarked upon what is obviously a natural career path for a Trained Poet; she is now the Managing Editor and Site Producer for an Internet Start-Up.
Honore McDonough Ervin, who was raised in Washington, D.C., London, and Massachusetts, attended the all-girls Westover School, but transferred in order to be one of the first girls to graduate from Portsmouth Abbey School in Rhode Island, where she tried her damnedest to instruct her nearly all-male classmates in The Art of Gracious Living. She then settled at Chatham College in Pittsburgh, Pennsylvania, where she majored in Art History and English, graduating in 1997. While pursuing graduate studies at the University of Virginia, she discovered that contrary to popular belief, and much to her Bitter Disappointment, that Southern Living does not, in fact, entail quaint activities such as sipping Mint Juleps on the veranda and singing songs about the Swanee River. Honore has since returned to Pittsburgh, where in between still more graduate classes, she Holds Court at the Etiquette Flat, à la the Algonquin Round Table's Mrs. Parker.
The Etiquette Grrls enjoy traveling (first class, whenever possible), drinking stiff G&Ts (with Bombay Sapphire, please), and shopping for vintage clothing. "Accomplished" young women in the Jane Austen sense of the word, they were taught at very young ages how to play the piano, dance divinely, eat artichokes properly, and spot Good Jewelry. They are vicious badminton players! You will find the Etiquette Grrls listening to Cake, road-tripping to exclusive oceanfront towns, and collecting Lilly Pulitzer dresses. The Etiquette Grrls throw Fabulous Parties, renowned all over the Eastern Seaboard, from the classic A Very Boozy Thanksgiving to impromptu soirées for which even poor, starving graduate students wear their smartest cocktail attire. A frequent response from first-time guests at the Etiquette Grrls' parties is "I had no idea a party without a keg and tequila shots could be so much fun!" In the Etiquette Volvo, which has over 100,000 miles on it, they travel the world, fighting rudeness with cutting remarks, hilarious observations, and, always, elegance and grace.
—The Etiquette Grrls are not to be trifled with.