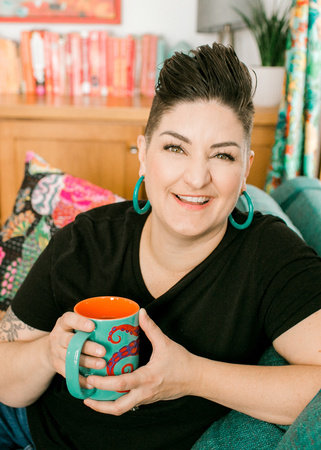 Photo: © Miriam Bulcher Photography
About the Author
Gina Senarighi, PhD, CPC is an author, teacher, sexuality counselor, and certified relationship coach. She's been supporting clean fights and dirty sex in happy, healthy relationships as an educator, coach, consultant, and couples therapist for over 10 years.

Gina was named Portland's Best Life Coach in 2019 and has taught psychology courses and guest lectured on passion, alternative relationships, and sex-positive therapy at universities across the United States. Students and clients love her no-nonsense yet nonjudgmental style.

Gina currently leads couples intimacy retreats and communication workshops and coaches online clients all over the world. Her podcast, Swoon, has received incredible praise for its warmth and practicality. She teaches communication skills online and through in-person workshops, helping participants shift long-standing patterns to form more meaningfully connected partnerships.

She recently expanded her work to support entrepreneurial couples and cofounders to build trustworthy, courageous connections within small businesses; communicate effectively; and nurture rewarding relationships in creative ventures so they don't lose their relationship as they build their dreams.

When she's not working, you can find her in her urban garden, cuddling her tiny dog, Frida, or traveling the world with her partner, Rae, and their two beautiful children, Murphy and Lulu.