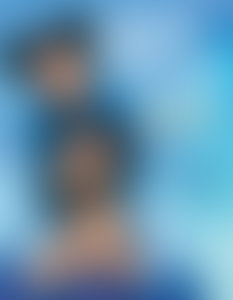 E L
About the Author
Earl Bradley Lewis was born on December 16, 1956, in Philadelphia, PA. As early as the third grade he displayed artistic promise. Inspired by two uncles, who where artists, Lewis decided he wanted to follow in their footsteps.
After finishing the sixth grade, he attended the Saturday morning Temple University School Art League run by his uncle. Under the tutelage of Clarence Wood, a noted painter in Philadelphia, Lewis began his formal art training. He remained in the program until his enrollment in the Temple University Tyler School of Art in 1975.
During his four years at Temple, Lewis majored in Graphic Design and Illustration, along with Art Education. There he discovered his medium of preference, watercolor.
Upon graduation in 1979, Lewis went directly into teaching, along with freelancing in Graphic Design. Between 1985 and 1986 he had completed a body of work which was exhibited in a downtown Philadelphia gallery. The show sold out and bought him public recognition and critical acclaim. Within two years his work was exhibited at the prestigious Rosenfeld Gallery in Philadelphia, where his shows continue to sell out.
Lewis' work is now part of major private collections and is displayed in galleries throughout the United States. Honoring Lewis, Barbara Bader's History on American Picture books will be including a description of Earl and his achievements as an artist. Currently, Earl Lewis is teaching illustration at the University of the Arts in Philadelphia and is a member of The Society of Illustrators in New York City.
E. B. Lewis is the illustrator of two Coretta Scott King Honor Books, Rows and Piles of Coins and Bat Boy and his Violin. He lives in New Jersey.