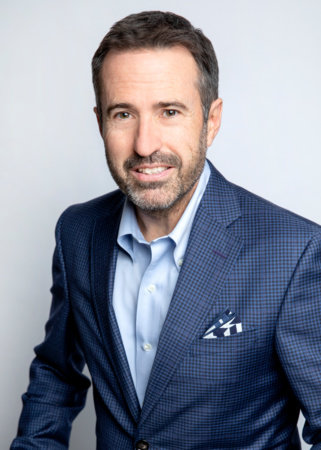 Photo: © Jenna Muirhead
About the Author
As Senior Vice-President in the Office of the CEO at Royal Bank of Canada, John Stackhouse is adviser to the executive leadership team and board of directors on economic, political and social affairs, and a champion for the bank on public policy.  
 
Before joining RBC in January 2015, Stackhouse was editor-in-chief of The Globe and Mail, and led the news organization through the launch of a paid website, mobile apps and a historic redesign of the newspaper. He was previously the Globe's business editor, foreign editor and, for seven years, a foreign correspondent based in New Delhi, India. His reporting won five National Newspaper Awards. 
 
Stackhouse has interviewed a host of world leaders, including Vladimir Putin, George W. Bush, the Aga Khan, Aung San Suu Kyi and Benazir Bhutto. He has also written two books, Out of Poverty and Timbit Nation, and is due to publish a third, Mass Disruption: How the Digital Revolution is Changing What You Read, in Fall 2015.
 
He is a senior fellow at the Munk School of Global Affairs at the University of Toronto, and the C.D. Howe Institute, and serves on the boards of Saint Elizabeth Health Care and World Literacy Canada.
 
RBC is Canada's largest publicly traded company, and the world's 12th largest bank, with approximately 78,000 employees and $940.6 billion in assets.